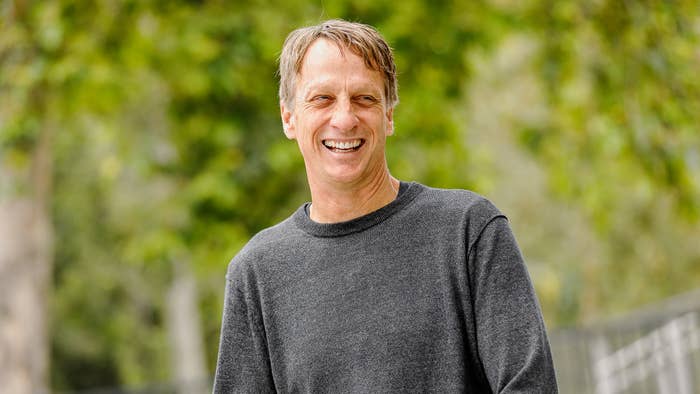 It goes without saying that Tony Hawk is a really cool guy, but the skateboarding triple OG just got even cooler after he met Wesley Snipes and explained to him a viral meme involving the two.
It all went down at the 94th Academy Awards. While some might have been concerned about other things that happened during the show, elsewhere, Snipes and Hawk were sharing a laugh about something else. 
"No War (IYKYK)," Hawk captioned the picture of the two icons meeting for the first time, referencing a popular meme. The meme in question is from a Twitter user who joked about unfortunately having to eliminate Hawk in a hypothetical race war. At the time, Hawk replied to the tweet, "I appreciate the hesitation though."
Hawk also shared a picture of the two laughing on the red carpet about the meme. The skateboarding legend commented under a picture Complex reposted, saying that after he explained the meme, which uses a gif from Snipes's movie New Jack City, the iconic actor was thoroughly entertained.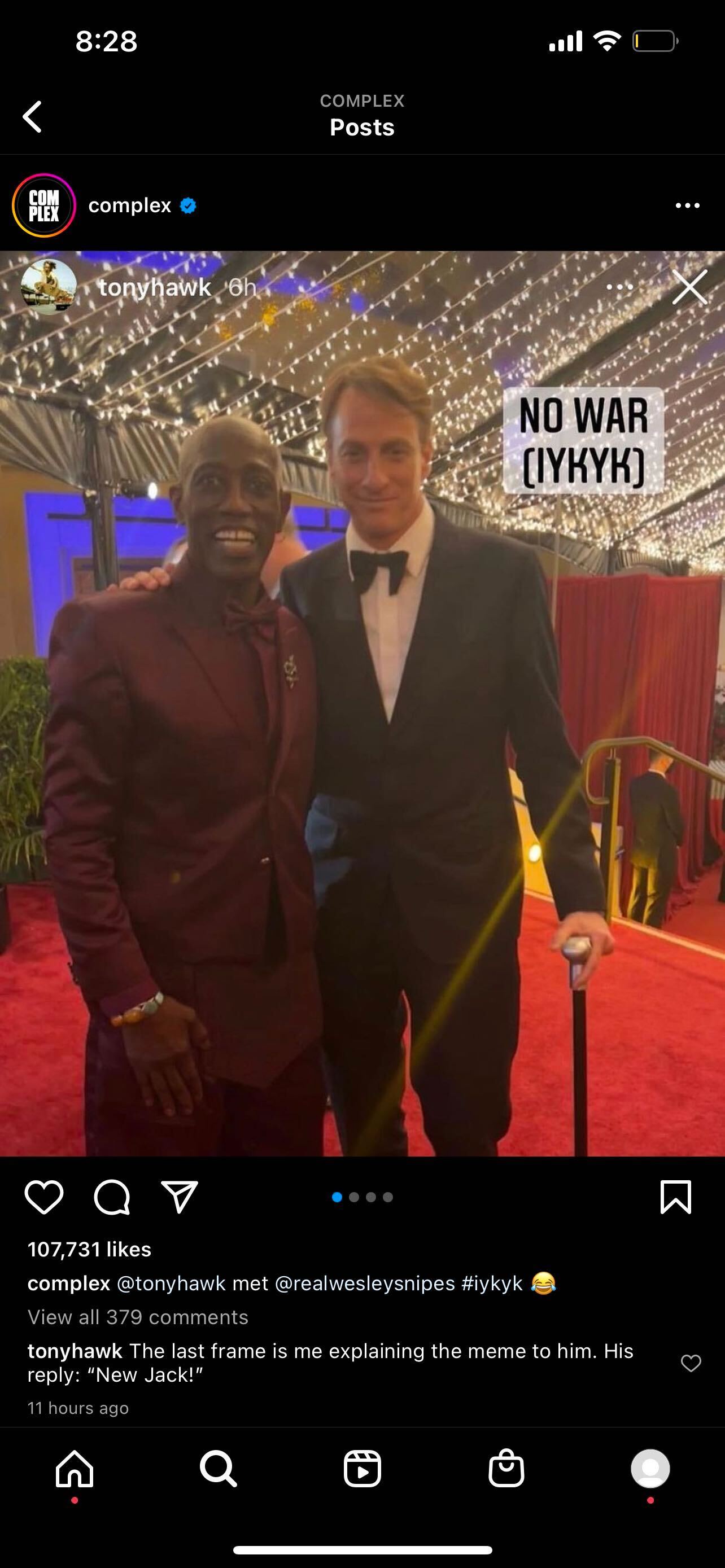 "The last frame is me explaining the meme to him. His reply: 'New Jack!'" Hawk wrote.
Hawk also joked about the meme in a tweet he sent out on Monday. "I was spared. Life is good," Hawk wrote in the tweet, which featured a picture of him and Snipes. 
It's dope to see two legends sharing such a happy moment. Hawk being in attendance at the Oscars was a feat in itself, considering the skater recently broke his leg and has been going through physical therapy. He opened up about the ordeal on social media, chronicling his road to recovery.
"Yesterday sucked. I broke my elbow 20 years ago and managed to make a full comeback; this recovery for a broken femur will be much harder because of its severity (and my age). But I'm up for the challenge," Hawk wrote. He's also been keeping fans up to date with how he's doing as he gets back on his feet.