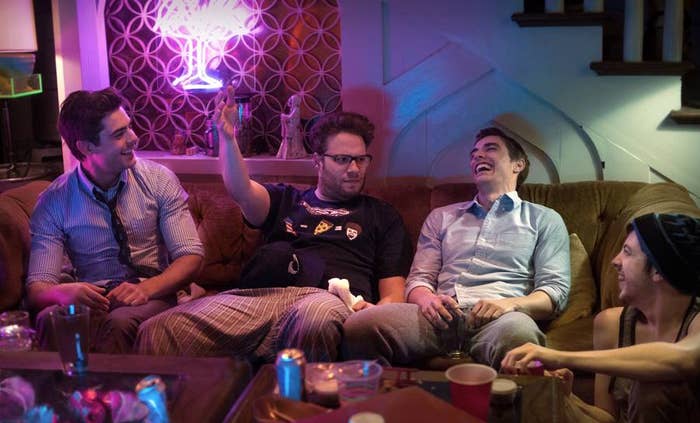 Neighbors 2 has officially been given the green light, and it's coming at you fast. Seth Rogen, Zac Efron, Rose Byrne, and director Nicholas Stoller are all returning to shoot the sequel this summer. And a release date has already been set for May 13, 2016. 
Unlike The Interview, Neighbors was an undeniable hit for Rogen. The fratty flick pulled in $268 million worldwide on just an $18 million budget. It's no surprise that this is Rogen's first new deal since the clusterfuck of a release that was his last movie. 
Efron is taking another stab at comedy in Dirty Grandpa. He's currently filming the crude film also set for a 2016 release with Robert De Niro and Aubrey Plaza.