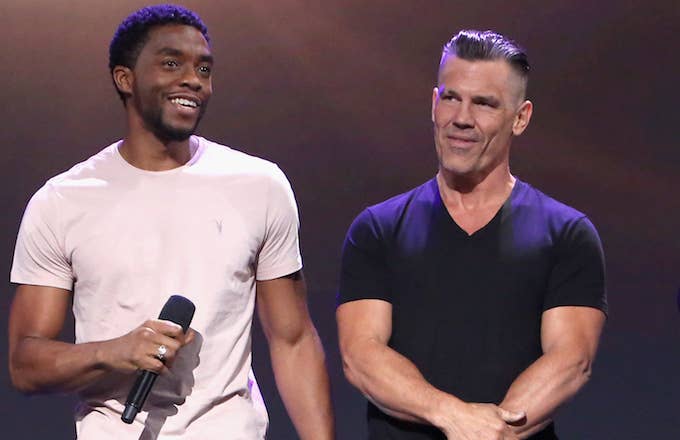 If you're a fan of Black Panther or The Avengers, this could be right up your alley. Marvel has put together five shorts of an upcoming special called LEGO Marvel Super Heroes-Black Panther: Trouble in Wakanda. Those shorts are being uploaded onto the Marvel HQ YouTube page, with the first part going up on Friday.
In this special, T'Challa has to do his best to protect Wakanda from Thanos. Other characters featured in the first five-minute short include: Black Widow, Iron Man, Hulk, Captain America, Klaue, and Killmonger. It should probably be noted that none of the characters are voiced by their big screen actors.
As for the official description, Marvel writes:
When Thanos arrives from outer space and threatens to destroy Earth, the Black Panther leaps into action and defeats him with the help of Earth's Mightiest Heroes. But the situation only gets worse when rogue villains Killmonger and Klaue team up with the Mad Titan to take the fight to Black Panther's homeland! Can the Panther pounce on their perilous plan before Wakanda is pulverized?
Now I don't know what you do for a living, but it's probably less entertaining than just watching this. So just go ahead and click "play." That being said, like everything Avengers-related these days, don't watch if you don't want to risk being exposed to spoilers.
In addition to being available on the internet, the five parts will air consecutively on Disney XD at 11 a.m. ET on June 3. Being able to binge through something in a half-hour? Can't beat that. Set your DVRs.