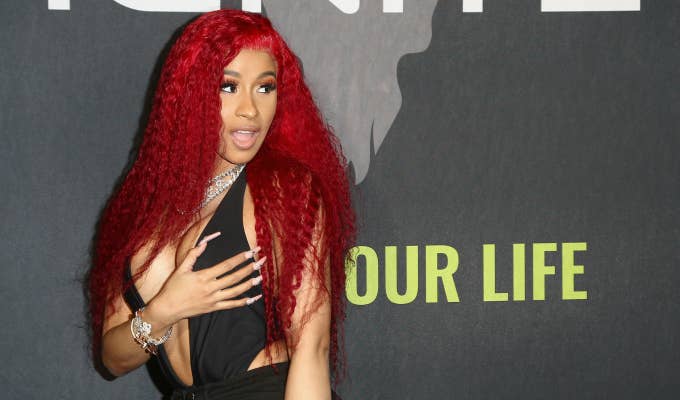 Since Empire star Jussie Smollett was victimized in an alleged racially charged homophobic attack, several conflicting stories have surfaced surrounding the incident.
However, the latest reports claiming that the entertainer staged the fight has many people sharing their opinion on Smollett, with Grammy Award-winning rapper Cardi B becoming the latest. 
On Monday, Feb. 18, Bardi took to Instagram Live where she expressed her disappointment in Smollett.
"I'm really disappointed in him," Cardi began. "I feel like he fucked up Black History Month, bro. Damn."
Cardi's comments follow the news that the two men suspected to be Smollett's attackers were brothers that the actor knew personally. The men Ola and Abel Osundairo did not fit the description Smollett gave police. However, authorities believed that the two were involved in the attack and when their house was raided the police founds several items said to be used in the incident, including several bottles of bleach. In addition, Ola and Abel Osundairo were released from custody due to "new evidence" found in their interrogation as well as being suspected to testify about their involvement in the attack. 
This information, along with the minority community's troubled history with the police, have many torn on whether to believe the cops or Smollett. As a result, Cardi does not completely dismiss the seriousness of Smollett's claims.
"Until he says out his mouth that this was fake and this shit staged then I don't want to completely blame him. Because like someone I was talking to like they said police in Chicago are racists so they might try to frame him and make him look like he's a liar," Cardi said. "But if he's not, then bro you fucked up for real."