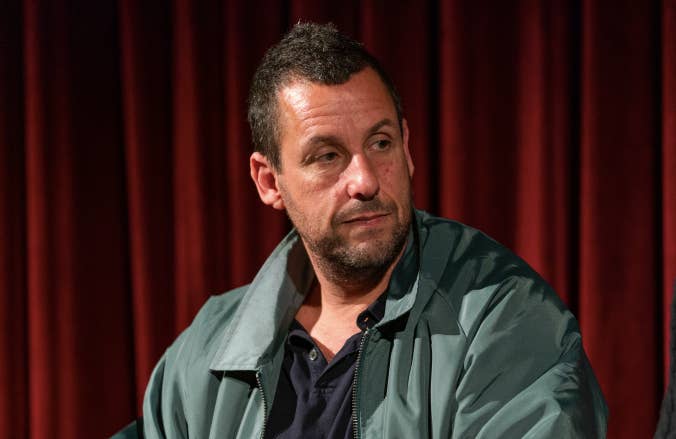 All good jokes contain some truth. Now that Adam Sandler has been snubbed by the Academy, it's possible that the actor will channel all of this creative tension into making the worst movie the world has ever seen. 
Sandler's role as Howard Ratner in Uncut Gems captivated audiences. This showed at the box office as the movie went on to become A24's highest-grossing film. Despite the critical and commercial acclaim, Sandler's performance didn't move the Academy. On Monday, it was revealed that Sandler didn't receive a nod for Best Leading Actor at this year's Oscars. 
After losing at the Gotham Awards to Adam Driver in December, Sandler used his appearance on The Howard Stern Show to make another award push for the movie. 
"If I don't get it, I'm going to fucking come back and do one again that is so bad on purpose just to make you all pay," Sandler said when asked about an Oscars nomination. "That's how I get them."
Now, it's time for Sandler to put up or shut up. His comments to Stern could either go down in history as an empty promise or he could make something so tragic that the Academy will send him a trophy just to never make a movie again.
Sandler doesn't seem to be too upset about being snubbed. After learning that he didn't secure a nomination, Sandler took to Twitter where he highlighted the silver lining of the situation.
"Bad news: Sandman gets no love from the Academy. Good news: Sandman can stop wearing suits," he tweeted before congratulating Best Supporting Actress nominee, Kathy Bates, who played his mother in The Waterboy.