PARK CITY, UTAH—Described as Heathers meets The Godfather, the upcoming film Selah and the Spades takes your average high school coming-of-age story and upgrades it to a stylish psychological thriller. It centers on the five factions that run the elite Haldwell prep school, highly organized crews specializing in everything from selling drugs to rigging tests. Lovie Simone, who plays the top boss (Selah) of the top crew (The Spades) stopped by the Complex Studio at the 2019 Sundance Film Festival to tell us all about the movie, along with castmates Gina Torres and Jesse Williams.
The end of high school can be a scary time, but it's even more terrifying with Selah around. She's a merciless, calculating boss who doesn't tolerate disrespect or incompetence. As Selah prepares to graduate, she finds a protege to train in order to ensure the drug-dealing Spades stay in charge. But her struggle to both cede and maintain power unfolds in chilling ways. Torres stars as Selah's mother and Williams as the headmaster of Haldwell, who like most authority figures, always finds himself a step behind of the brilliant, conniving students.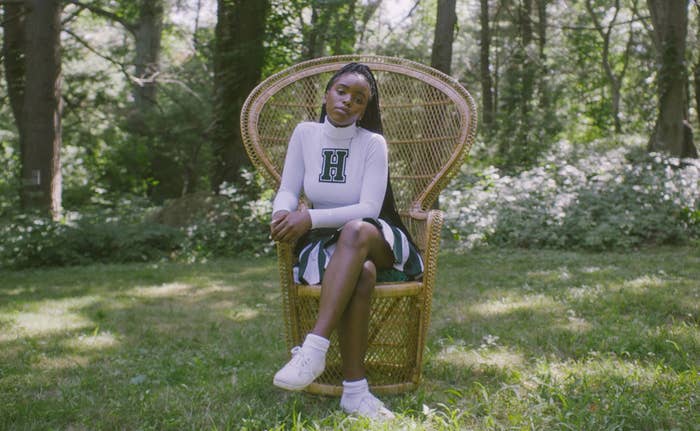 High school setting aside, WIlliams says the film has broad appeal because the factions are just a microcosm of the ways we segregate ourselves into groups throughout society. "What I like poetically about the framework of this film is that in life, there are factions, even as adults," he says. "There are groups. There's the cool kids and folks who are into different things culturally and spiritually and ethicially, so it kinda makes me reflect upon how we group our social structures now, and I think it's a little bit of a reflection of that."
Written and directed by Tayarisha Poe, with Terence Nance as executive producer, look for Selah and the Spades to be released later this year.