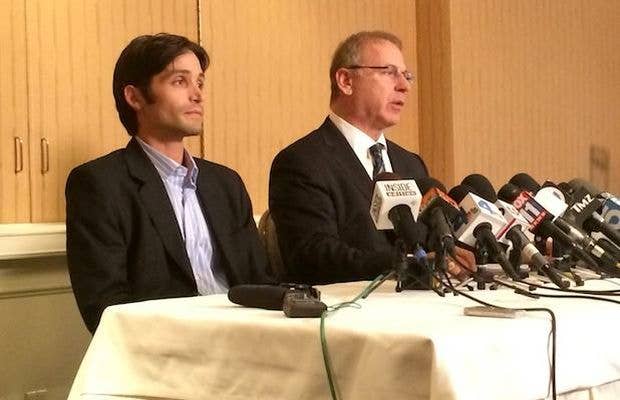 Michael Egan, who has accused X-Men: Days of Future Past director Bryan Singer and several others of sexually assaulting him, dropped his suit against ex-Disney and CNN executive David Neuman today. According to the Los Angeles Times, Egan did so because in 2003, he testified that Neuman had, in fact, never abused him.
No, we're not sure how it didn't come up way earlier.
This has to be a troubling sign for Egan, whose high-profile lawsuits against some big Hollywood names have drawn a lot of attention, but have been dismissed by those involved with the gay party scene as essentially baseless. Egan has also contradicted himself in his testimony, another indication that he might be (at best) grossly exaggerating what has happened in the past.
It would not be a huge surprise to see more of these suits dropped in the coming weeks and months, as the legal pressure on Egan mounts and the public interest in the case wanes.
[via Gawker]