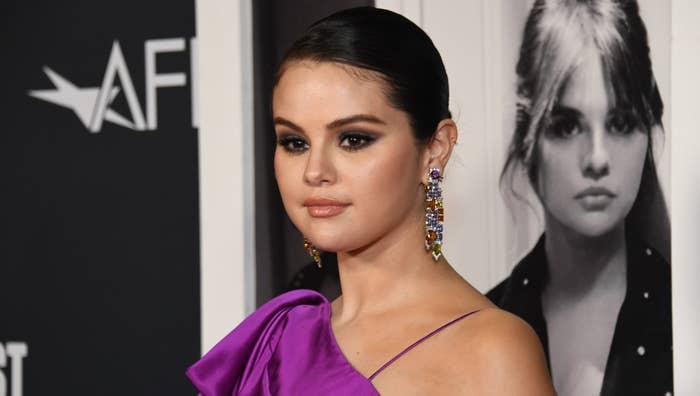 Selena Gomez is taking a moment to appreciate Bella Hadid's beauty.
On Tuesday, the singer/actress shared several videos and photos to her TikTok account, where she praised the model. In the first clip, Gomez lip-synced to a viral video of Hadid saying, "So my name, my name is Bella Hadid." She also used the feature-enhancing filter.
"I wish I was as pretty as Bella Hadid," Gomez captioned the clip.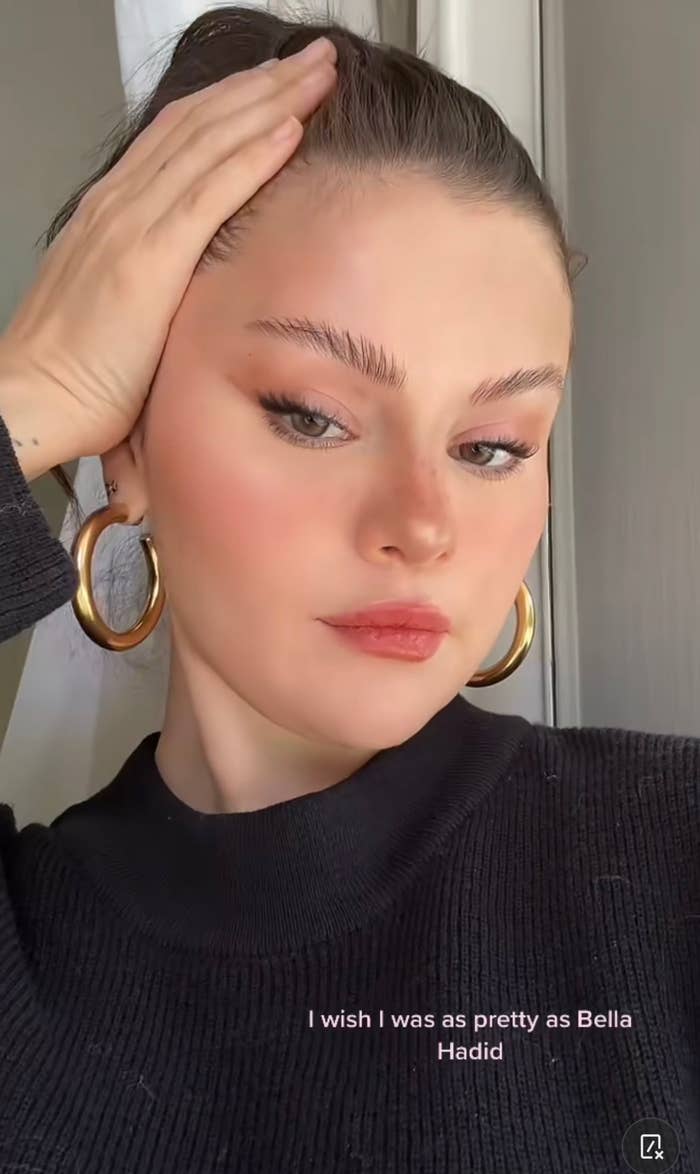 In a subsequent post, Gomez shared a filterless video of herself. She also joked that her own moniker doesn't sound as sultry. "Instead, this is me. I accidentally laminated my brows too much…my name is Selena Gomez. See! It doesn't even sound sexy," she said. 
For her last Hadid-related post, Gomez took to her IG Stories with a photo of the model's 2022 Vogue shoot, writing, "#girlcrush."
This comes after Hadid and Gomez were rumored to have beef after they both dated The Weeknd. The Canadian singer and the model dated from April 2015 to November 2016. Two months later, The Weeknd began dating Gomez.
In a candid interview with Teen Vogue a few months later, Hadid detailed experiencing a breakup in the public eye. "As an outsider, you might think I handled it so well, but it's always in your heart, and you always feel it very heavily. It'll be hard for a while. Love hurts, but you have to pull through," Hadid confessed.
Gomez and The Weeknd went their separate ways in October 2017, and the latter temporarily rekindled his relationship with Hadid after. Since then, Gomez and Hadid have gone through a series of following and unfollowing each other on social media. They currently do not follow each other.