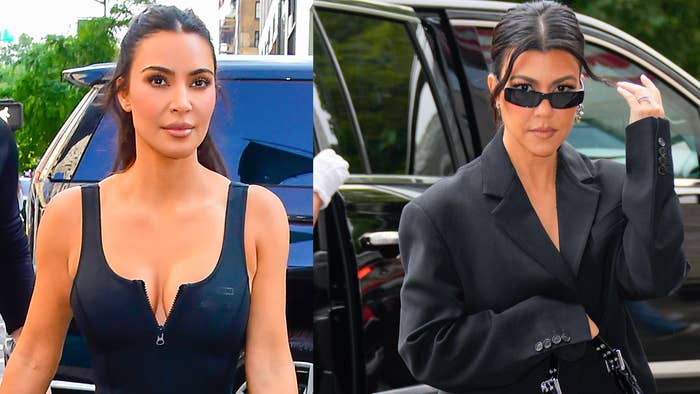 Kim Kardashian is updating fans on her relationship with Kourtney. 
While appearing on the Today show Tuesday, the SKIMS founder revealed where she stands with her oldest sister amid rumors they're not getting along.
"We've been there before and we'll always be OK," Kim said. 
She continued, "We're always family, that's how we were raised. But I'm also proud that everyone's really vulnerable, because I'm sure so many other families have gone through similar things."
The Selfish author also spoke about filming the third season of their Hulu reality series The Kardashians, which is set to premiere on May 25. Kim explained that this season was very frustrating for her.
"Out of filming Keeping Up with the Kardashians or The Kardashians, this season was probably my most emotional and frustrating internally, with family, that I haven't really seen or experienced before," she revealed.
Despite the frustration, Kim explained that her family prioritized being an open book for viewers. "When we signed up for this, we wanted to always be super open and honest," the 42-year-old mom of four said. "There's obviously different seasons where some people feel like they just have some boundaries and want to protect some things, and then other people really want to open up and share way more."
This week another trailer for The Kardashians dropped. In it, Kourtney accused Kim of having "no boundaries" or respect. This came after the Poosh founder accused the law student of using her Italy wedding as a "business opportunity." Get a complete rundown of their ups and downs over the years right here.