This feature is one of a two-part series that pulls back the curtain on the daily grind of some of Complex's most popular hosts. Inspired by Java Monster, we find out what fuels their hustle and helps them power through each day with a take-no-prisoners attitude.  
Anyone who's been following Complex for the past few years knows Speedy Morman. From Jobs Unlisted and Don't Believe the Hype to Complex News and 360 With Speedy Morman, the intern-turned-online host has been one the most recognizable faces of the brand since 2015. And even if you've been living under a rock and don't know the name, you definitely know the work. Case in point, that 2019 interview with Ray J that went viral after the R&B star had his sunglasses snapped like a twig moments after claiming they were unbreakable was a Speedy Morman interview. 
Over the course of his career, Speedy has asked the tough questions and gotten your favorite actors, athletes, and musicians to spill the beans. More recently, he even added former President Barack Obama to his long list of interviewees. Genuine and affable, Speedy approaches each on-camera interaction more like a conversation than an interview. He also does a ton of research.
"I feel like a lot of people are okay with just getting by and a lot of people are comfortable in mediocrity. I'm not one of those people."
"I watch every interview the person has ever done," Speedy explains. "I'm listening to their music if they are a musician, watching their movies if they are an actor, watching their games if they are an athlete, and then I figure out what they are excited to talk about." The end result is usually internet gold that earns Speedy props for his attention to detail and natural gift for gab.     
In years past, Speedy lived his life on set and on the grind—writing, producing, and conducting interviews all across the globe. Now, the New York native is making it work from home. "I've pivoted to not doing interviews and shoots on set, but instead doing them in my living room. I've kinda brought the outside world into my home by virtue of a MacBook webcam," he shares. "I've also gone from flying 100,000 miles to flying, like, 100 miles this year." 
Just because his frequent flyer miles have slowed down that doesn't mean Speedy has. The 26-year-old rises before the sun and works past sunset, living up to his name by staying busy. We got him to slow down for a bit to get a glimpse into how he gets it all done in 24 hours or less.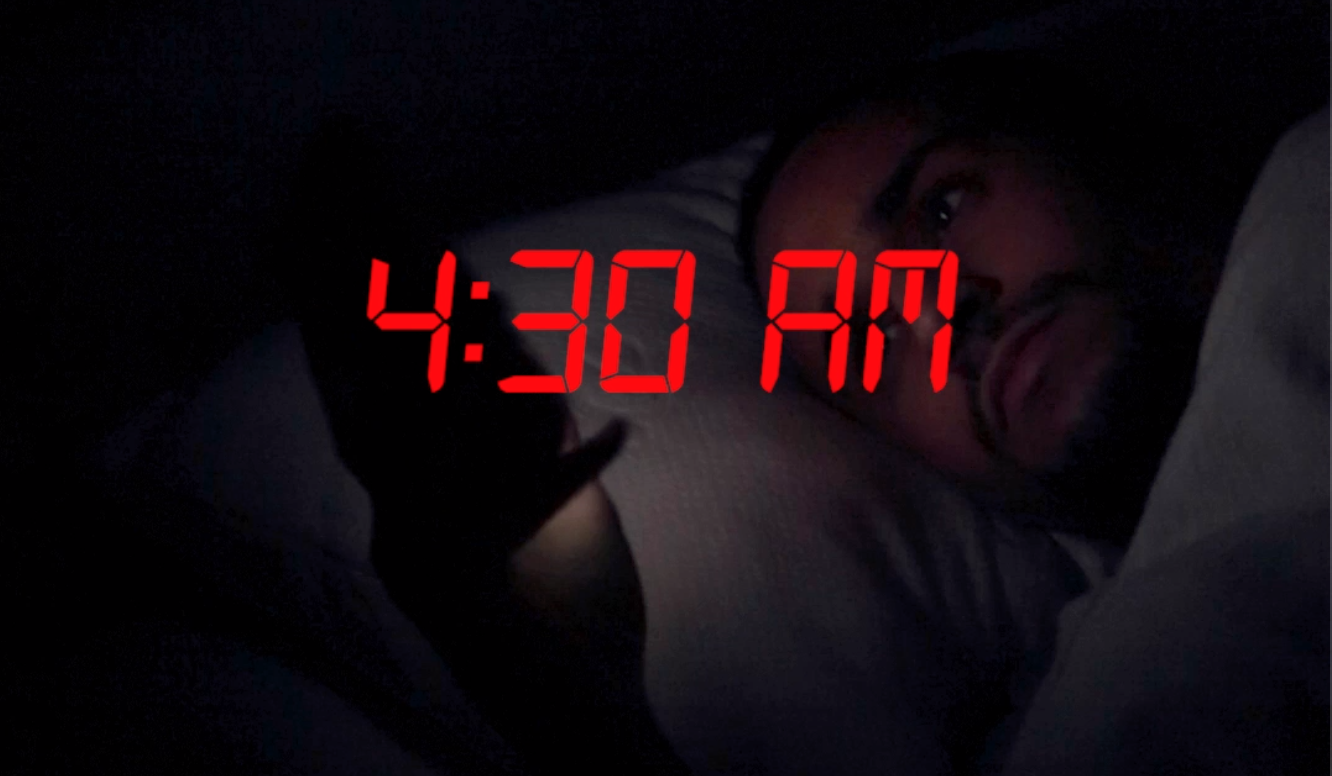 How would you describe who Speedy Morman is to someone who didn't know you?
I'm an authentic guy from Queens, NY who doesn't let success change me. I'm a journalist and host and a person that is unapologetically themselves and always comfortable. 
Okay, so how do you start your day?
I have to be up at 4:30 in the morning every day, which I very much do not like [laughs]. My alarm goes off at 4:28 and then once I'm up, I'm reading through the news or checking trending topics on Twitter. 
Getting up that early, you must be a big coffee person then?
I normally don't drink coffee because I've never found the right flavor combination. But I recently tried this Mean Bean flavor of Java Monster and it was delicious... You wouldn't expect a drink to be as flavorful as it is useful.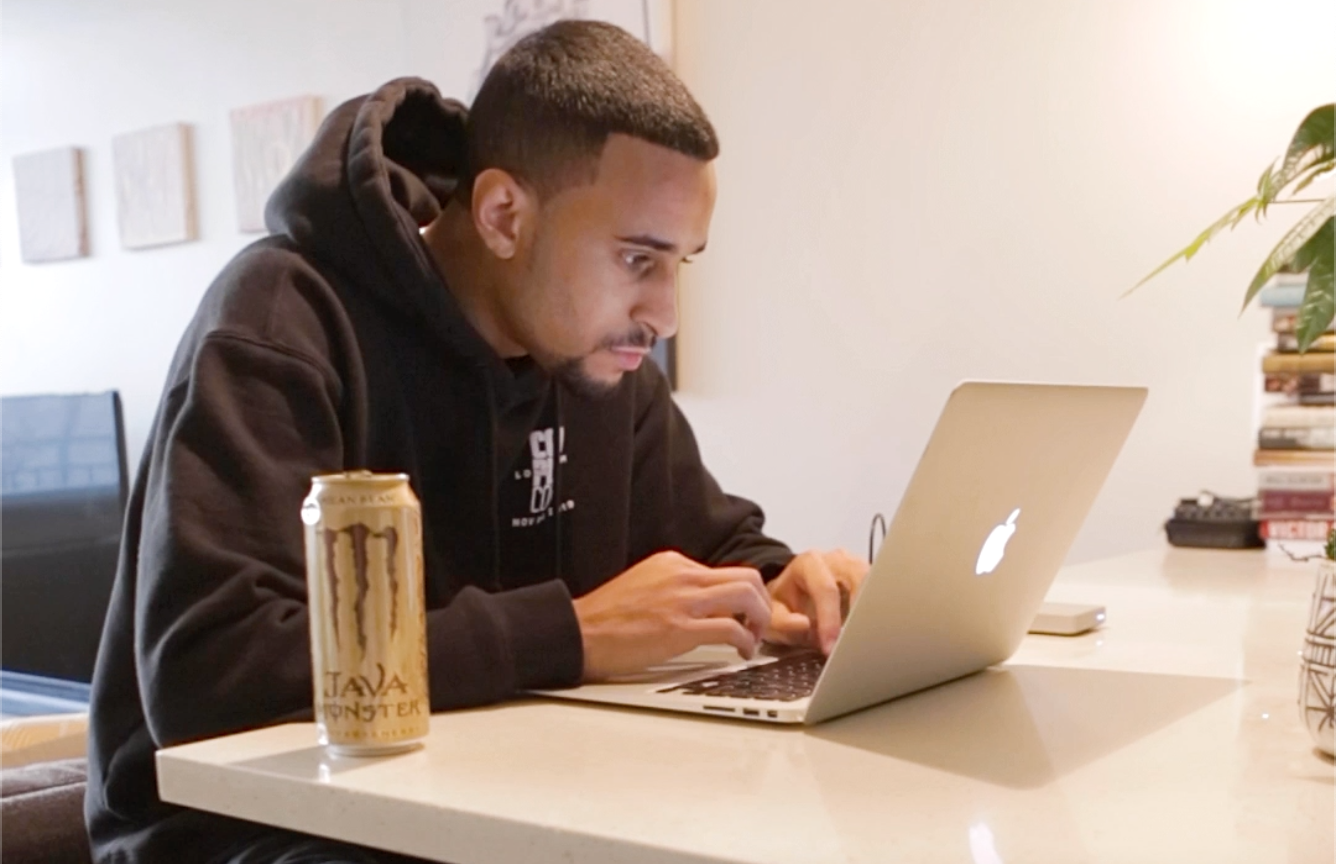 Once you're up and working, what is it that keeps you motivated?
This rent [laughs]! At the end of the day, you eat what you kill so if I'm not out here putting the work in I'm not eating. Also, I have a lot of people watching me and I can't set a bad example or precedent. I have a lot of people to make proud. 
You've accomplished so much at such a young age, I'm sure your family is extremely proud. How close are you with them?  
My family and I are very close, and what keeps me happy is still having the same relationship that I've had with them pre-pandemic and mid-pandemic. We generally spent a lot of time together, [and now] we FaceTime. I've pivoted from giving love to my family in person to giving it via Wi-Fi.
"I'm an authentic guy from Queens, NY who doesn't let success change me."
By the time noon hits, you've already been up several hours. Are you working non stop or do you carve out any time for yourself?
Something new that I've brought into my regimen is I run a mile a day. That's always difficult because I damn sure do not like running or working out, but I do it. I come back home and then it's back to work. I'm most likely prepping for a shoot, researching for interviews, or speaking with producers.
I have very small windows of time for myself. When I do get those windows, I lean all the way in. Weekends for example, I don't have to be up early. So I'm staying up irrationally late and sleeping until my eyes open the next day. Then I'm watching disgusting amounts of foreign reality TV in the form of Love Island.
There's something about people finding love because it's kind of enjoyable watching people who don't usually exist in front of a camera like that. Of course it's a different medium, however there are similarities. Watching people who are really bad on camera and people who are really good on camera is enjoyable and also a potential teaching moment.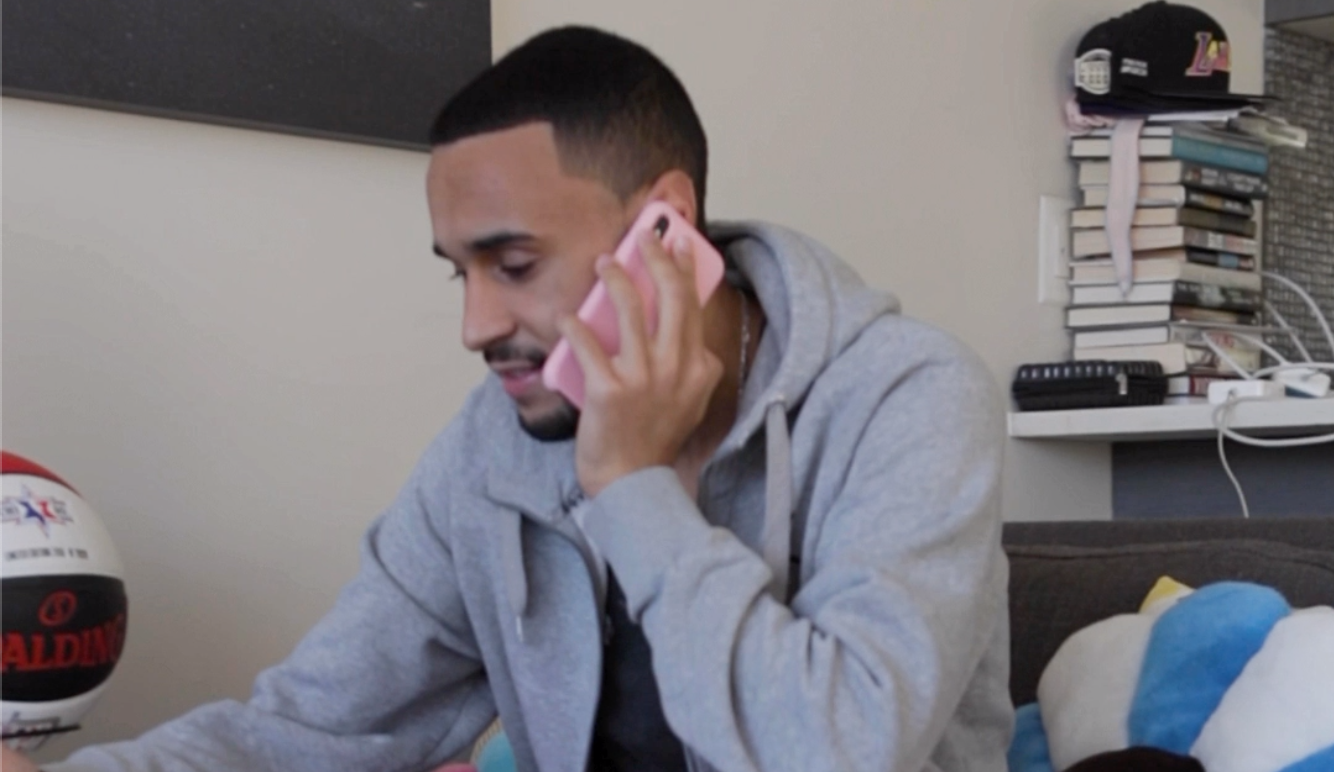 So how does your typical workday end? 
[After being up all day] I just find solace in the fact that I'm mere hours away from being on cloud nine. I'm still researching and shooting in the evening, but when that's over, I gotta eat. During quarantine I started cooking and I watch maybe half of an episode of Love Island. Then, I go to sleep. I feel like a middle-aged father in the body of a 26-year-old because that's usually like 9:45 PM [laughs]. 
Gotta respect that commitment. Is there any personal mantra you have that helps you power through the day?  
It's not like a one-line, it's just that I feel like a lot of people are okay with just getting by and a lot of people are comfortable in mediocrity. I'm not one of those people. I always try my best to not fall into that comfortability of getting by. My mantra would be "get to the bag now because you'll thank yourself later."