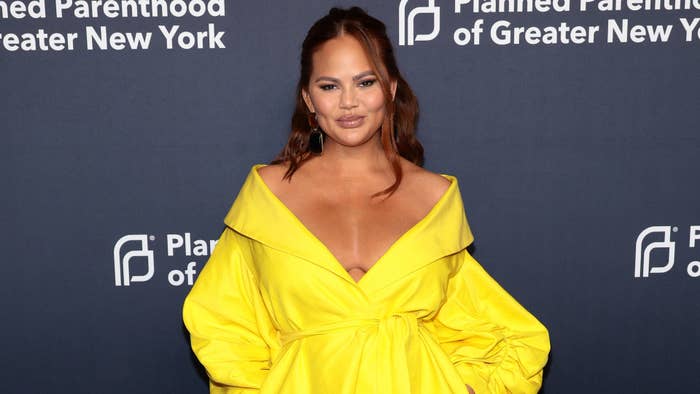 Chrissy Teigen thought she had an identical twin whom she didn't know.
The model took to Instagram to explain how she came across this information on 23andMe and freaked out.
"I paid for some of the upgrades and the first thing that came up after I found out that I was part neanderthal, was this: Identical twin," she said in a video, while showing her family tree. "That has to be a joke, right?"
The 37-year-old then shared that she started "spiraling." She reached out to the genomics and biotechnology company to find out more about her ancestry, texted her doctor, and also spoke with her dad.
"I'm literally saying, 'Dad, hey, did you see come out of mom's vagina and were there two of me?'" she said. "He starts laughing, saying 'No, I was there, there are not two of you!' I was like, 'Are you sure you were there?' "
Speaking with her father didn't seem to be sufficient for Teigen, so she asked her sister if she had an identical twin.
"At this point, I'm making excuses for my whole life. I'm like, 'This is why I'm so co-dependent, because my twin was ripped away from me! This is why I always felt something missing and this is why I have addiction issues,'" Teigen said. "... I'm like, literally, 'Holy fuck!'"
Her sister brought up the fact that Teigen was being featured in an episode of PBS' Finding Your Roots, which spotlighted celebrities discovering more about their family ancestry. Teigen's episode didn't air because it wasn't completed, but she did take a DNA test and used a "secret name" so no one would find out. So the person who was her supposed identical twin was actually herself.
"My identical twin was myself!" Teigen said.