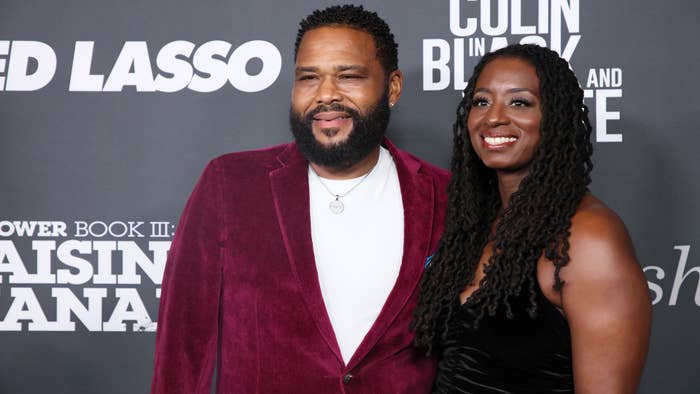 Anthony Anderson will have to shell out a considerable amount of money to his ex-wife per their divorce settlement.
Page Six reports that the Black-ish actor will have to pay Stewart $20,000 a month in spousal support. However, that's just the base amount; if Anderson pulls in more than $2 million in gross annual earnings, then Stewart will get another 20 percent of his income.
The former couple are splitting their assets, with Anderson getting their 2004 Land Rover and their Encino, California property. Stewart will get to keep their 2022 Mazda and their Houston home, and Anderson has 30 days to return a Glock-19 firearm that's in his possession but registered to Stewart.
Additionally, they will sell and share the profits of their cemetery plot in Inglewood Park Cemetery.
Stewart filed for divorce last March, citing "irreconcilable differences." She had filed for divorce before, back in 2015, but then reconciled with Anderson. During that time, in 2018, Anderson was accused of assaulting a woman, though he denied the allegations. An investigation into the incident was dropped when the accuser would not consent to an interview.
Anderson and Stewart were married for 22 years, after initially meeting at Howard University and saying their I do's in 1999. They share two adult children, 27-year-old daughter Kyra and 23-year-old son Nathan.