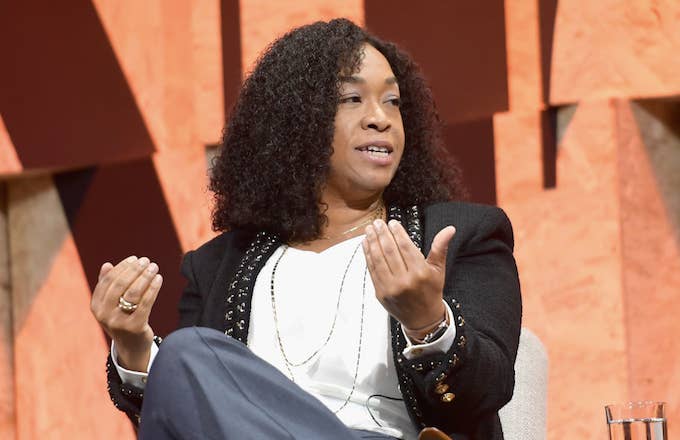 Shonda Rhimes has mild scandal on her hands. According to TMZ, the famed producer/showrunner has been hit with a lawsuit over an incident that occurred outside her Los Angeles mansion last summer. The plaintiff, a well-known doctor by the name of Kuo Chao, claims he was jogging outside of Rhimes' residence in July 2017, when he slipped and fell over a piece of broken sidewalk.
The lawsuit states Chao sustained multiple injuries due to the fall: a broken wrist, damaged cartilage, and lost range of motion and function in his wrist and arm. The doctor says these injuries have prevented him from working for an extended period of time.
So, why is Chao suing Rhimes? Well, he argues Rhimes is partially responsible for the busted sidewalk, as it was damaged by pipes, nearby tree roots, and shoddy repairs. Chao is also suing the City of Los Angeles, but it's unclear how much he's seeking in damages.
Rhimes and her team have yet to respond to the suit.
The complaint was filed about one year after Rhimes inked a $150 million deal with Netflix. The Scandal creator is currently developing eight original series for the streaming giant, including a show about NYC social climber Anna Delvey.