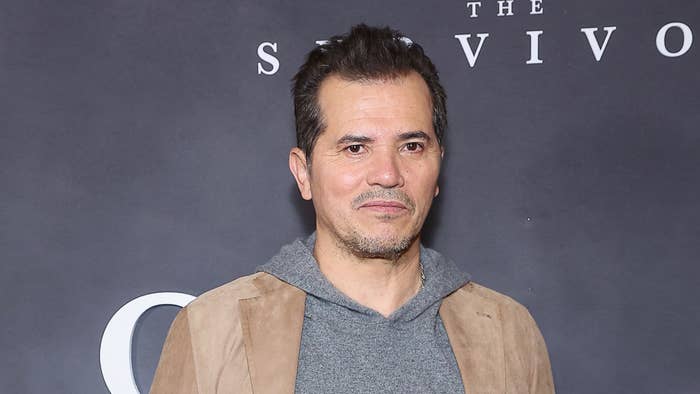 John Leguizamo isn't pleased with James Franco's new gig.
Earlier this week, Deadline confirmed Franco had been tapped to play Fidel Castro in Alina of Cuba—a Miguel Bardem-directed film based on the life of Castro's daughter, Alina Fernandez. Leguizamo shared a screenshot of the exclusive report on Instagram along with a strongly worded message about appropriation and the lack of representation in Hollywood.
"How is this still going on? How is Hollywood excluding us but stealing our narratives as well?" he wrote. "No more appropriation Hollywood and streamers! Boycott! This F'd up! Plus seriously difficult story to tell without aggrandizement which would b wrong! I don't got a prob with Franco but he ain't Latino!"
The View co-host Ana Navarro was among those who expressed solidarity with Leguizamo, and pledged to participate in the boycott.
"I'd like to think no Latino actor worth their salt would sign up to play and aggrandize a murderous dictator who terrorized the people of Cuba for six decades," Navarro commented. "For both reasons you articulated, I join you in the boycott."
Franco's ancestry is reportedly a mix of Portuguese, Swedish, and Russian-Jewish; however, the film's lead creative producer, John Martinez O'Felan, told Deadline that Franco was chosen because he holds "a close physical resemblance" to the Cuban revolutionary.
"To get there on such a tough look to cast, we used Fidel Castro's ancient Galician heraldry as our focal compass, and then combed through the entire ranks of actors with Latin roots in Hollywood to find someone who has a similar facial structure," he explained, adding Fernandez had co-signed Franco's casting. "In executing a close search into our hopefuls through the eye of Spanish and Portuguese genealogy, which the Galicians held, we found that James, by far, had the closest facial likeness of our Industry's leading actors ..."
Alina of Cuba will mark Franco's first big actor role since his 2018 sexual misconduct scandal. The film will co-star Mía Maestro, Alanna de la Rosa, Maria Cecilia Botero, Harding Junior, Sian Chiong, Rafael Ernesto Hernandez, and Ana Villafañe, who will play the title character.  
According to Variety, the film will begin production later this month in Colombia. Its release date has yet to be announced.