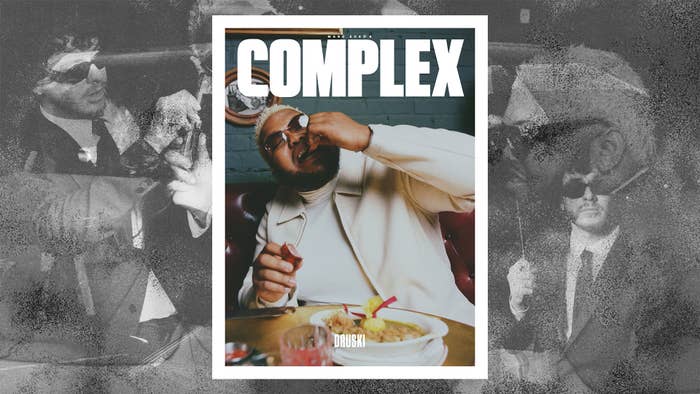 Druski, the comedian best known for his internet skits, is sitting in his northeast Atlanta home. He bought the house—a white, modern, craftsman-style build—less than six months ago. And less than two months from the time of this interview, he'll embark on a tour with J. Cole, hosting the rapper's The Off-Season shows. But today, the 26-year-old is listening to a message a concerned teacher left for his mother when he was in high school.
"I was calling with two things," the teacher says. "The good thing is that we have Dru—he's passing with a 70 on the dot, which means hopefully he'll get himself together. He seems to be doing my assignments and turning them in. The other thing I need your help with is that he needs to come straight to my classroom at the beginning of fourth-period guided studies. They're hanging out in the hallway, and you know that Dru is so sociable. He really is a leader. They follow him wherever he goes. And so he's standing out in the hallway, cracking jokes, being wild, having fun. But across the hall from me, there's a class going on. I've warned him several times to come directly to my room. If you can help me iterate that, we don't have to go any further as far as…"
Druski stops the recording and flashes a knowing smile. "My goal was to always be the funniest in class every year, but I never even thought I would be a comedian," he says. "For some reason, I never put the pieces together."
In 2020, when the world was in desperate need of a belly laugh, Druski was a consistent and comforting presence online, pretending to be a frat bro or a ruthless record label executive in social media skits that averaged around 1.5 million views a piece on his page alone. The videos gained the comedian 2.9 million followers on Instagram and a group of celebrity friends and admirers, including Drake (whose "Laugh Now Cry Later" video he appeared in), Diddy (whose Revolt network gave the comedian an Adidas-sponsored YouTube series), Jack Harlow, and Odell Beckham Jr. The Cleveland Browns wide receiver was so fond of Druski he invited the budding star to stay in his home last year, amid the COVID-19 pandemic.
In August, during NBA Summer League, cameras caught Druski standing courtside, chatting with LeBron James. A fan can be heard out of frame, yelling the comedian's name and asking to sign to his Coulda Been Records, a fictional label from his skits. "I think a lot of people were surprised," Druski says of the surreal moment. "LeBron is right here in front of [me], and people are screaming, 'Druski.'"
Even to Druski, the experience was surreal.
As with most seemingly overnight successes, Druski, born Drew Desbordes, has been hard at work, honing his craft and building an online audience for years. He remembers, as a child growing up in Gwinnett County, Georgia, a suburban area outside of Atlanta, watching the likes of Chris Farley, Will Ferrell, Cedric the Entertainer, Dave Chappelle, and others. And, he says, he was always a class clown, performing short, unsanctioned stand-up routines in his elementary and middle school classes when he should've been focusing on his work.
His family remembers the beginning of that arc. Druski was getting in trouble for distracting the other kids as far back as kindergarten, according to his mother, a public health professional who asked to remain anonymous to protect the privacy of Druski's teenage sister. "I'm starting to get these notes every day," she recalls. "You have red, yellow, green [stickers to indicate how your child behaves]. Dru's on yellow, yellow, yellow, red. Yellow, yellow, yellow, red. He doesn't want to stay on his rug. [The teacher] has him individually up by [her] desk and he's calling everyone to come sit on his rug and be close to him. It [was] just little things like that." By high school, Druski was still the center of attention in class, becoming so much of a distraction that students would sometimes turn their chairs to face him instead of the teacher. 
Eventually, Druski discovered that he couldn't pass if he was preoccupied with making his classmates laugh. In the ninth grade, he failed every one of his classes two semesters in a row, which caused him to be kicked off the football team and have to repeat his freshman year. Despite his classmates nominating him as the funniest person in their 12th-grade cohort, Druski wasn't able to accept the honor because he didn't have enough credits to matriculate. Technically, he was still a grade behind. "First, they're saying my son is a clown. Now they're saying he's such a clown he doesn't even have enough credits to graduate," Druski's mom says. "I was so blown. Can you imagine?" 



"[My mom] walked in and just lost it. She was like, 'This is so stupid! You're grown! You need to just go back to school.'" – Druski
Despite his disinterest in school, Druski stuck with it at the urging of his mother and father, an airline pilot. It wasn't until he was a student at Georgia Southern University, although barely, that he fully committed himself to his dream of becoming a comedian. During his time at the college, when he was meant to be studying broadcast journalism, he spent most of his days sleeping and watching comedy and inspirational videos. He was, once again, failing across the board. "I don't think I've been that depressed in my life, other than the semester right before I left," Druski says. "I watched a lot of Steve Harvey, who talked a lot about jumping and taking [chances]. I was relating to what he was saying. I watched a lot of Gary Vee, Diddy, Kevin Hart, Will Smith."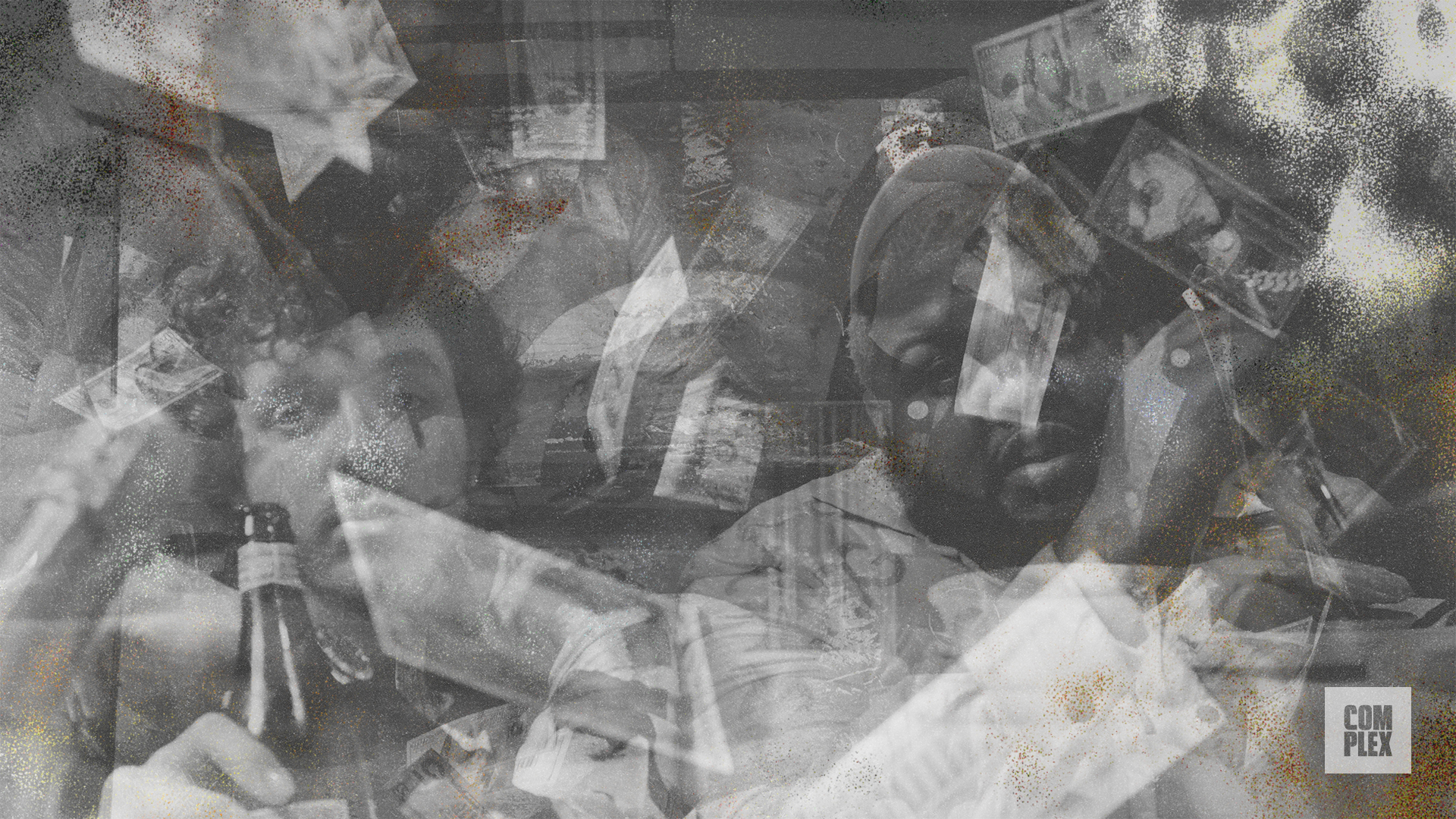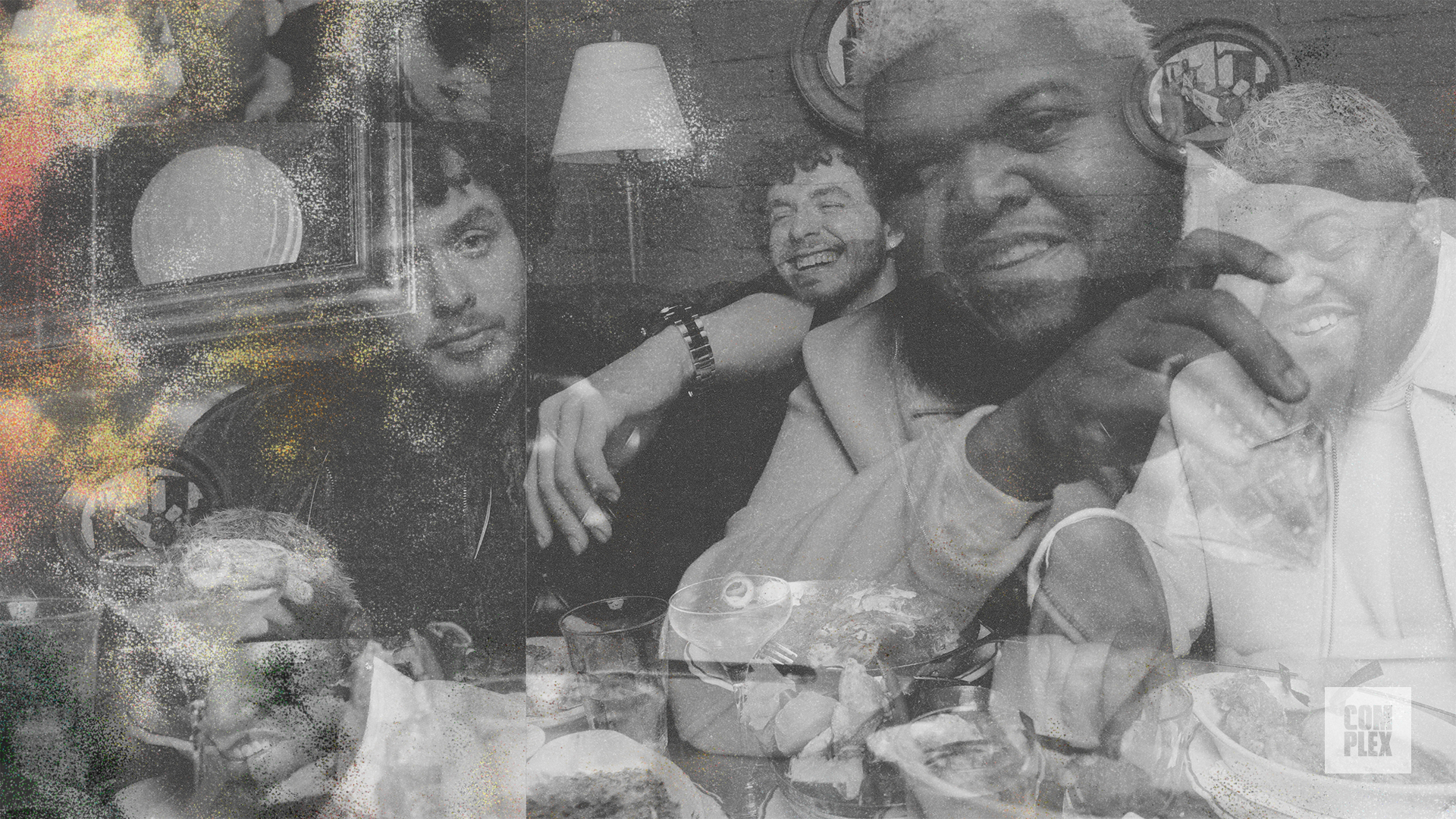 Though Druski's mom still wants him to go back to school ("I still feel like Dru needs to finish college," she says), in the past year, the comedian has begun to see his work pay off. He's gone from watching Diddy for inspiration during some of his darkest times to hosting Sneakin' in With Druski for the mogul's Revolt network in partnership with Adidas. "There were definitely some surreal moments," Druski says of the past year. "I think I still haven't sat back and thought about [anything]. I don't want to do that for a while because I know I'm still trying to achieve so many things." 
As confident as the comedian is in his talent, he's still apt to take advice from others at this stage in his career, too. When we first meet up in Atlanta, Druski knocks on the door of the Loews Hotel suite that Jack Harlow and I are seated in, conducting Harlow's interview for this joint cover. Druski's being fitted for the photoshoot and came by to ask his friend's advice on the look. "Be honest, man," Druski says, wearing a long suede jacket, white T-shirt, and tan shorts. "What the fuck?" Jack responds. "Don't do it, man." 



"What's my Yeezy moment? What's my Fenty Beauty? What's my business that I do that blows up for billions of dollars outside of comedy?" – Druski
Druski's manager, Jonny Shipes, has been a consistent sounding board, too. Shipes first connected with the comedian when he had between 10,000 and 20,000 followers on Instagram, but he didn't officially begin managing him until Druski was approaching 1 million. For all the help he's provided in the past year and a half (with the goal of carrying him from social media notoriety to bona fide screen star), Shipes is quick to credit Druski for having the ambition and the talent that made much of his recent success possible. "He, as do I, really believes he is going to be and can be one of the greats."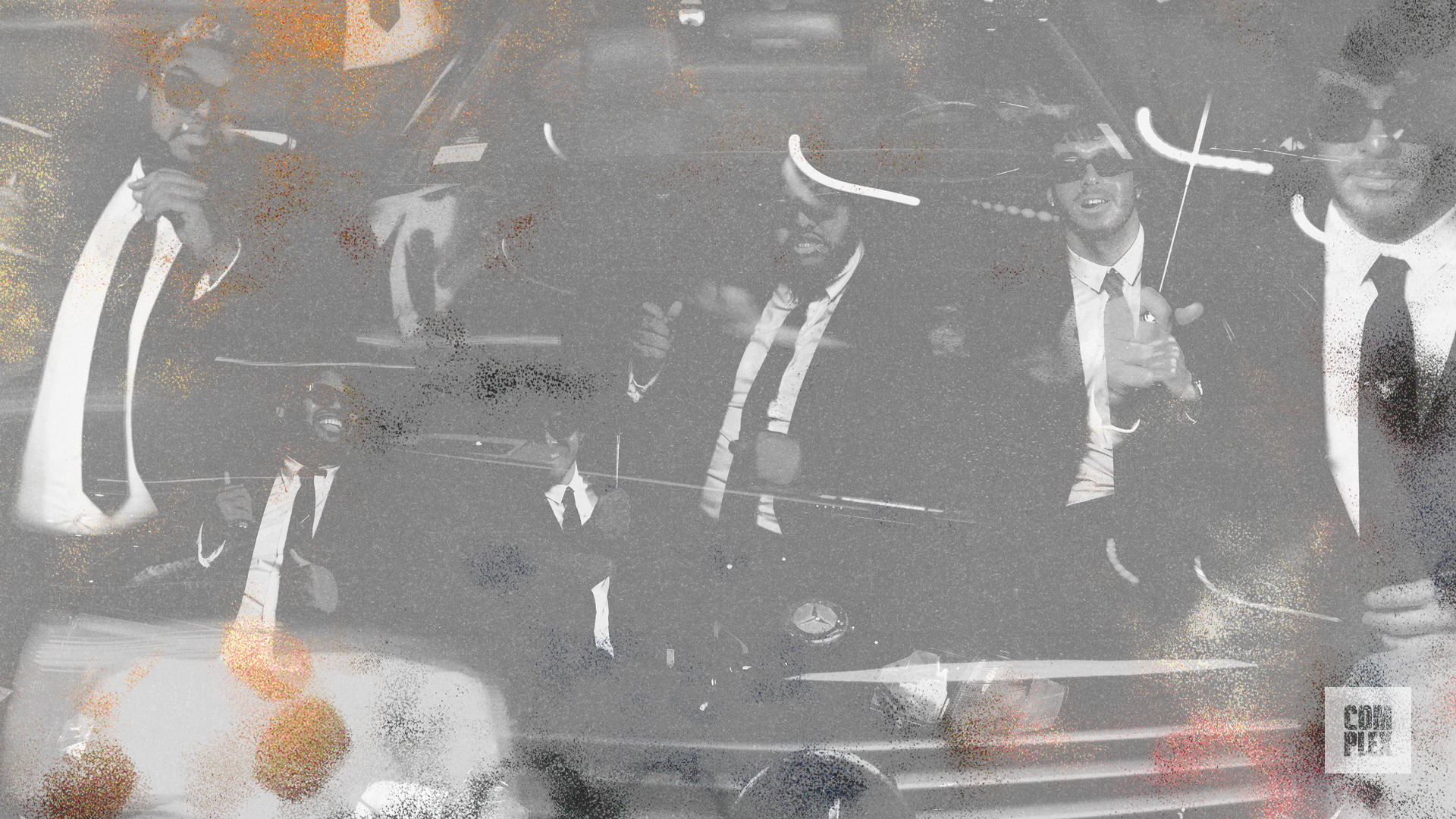 Now, Druski wants to appear in a drama. He'd also like to find a side hustle that will allow him to make a fortune outside of comedy. "What's my Yeezy moment? What's my Fenty Beauty? What's my business that I do that blows up for billions of dollars outside of comedy?" he says. "I ain't fulfilled until I get that type of moment." 
In the meantime, he's touring with J. Cole. He's not new to music gigs, of course. He opened for Jack Harlow on a tour in 2019. But that was before the heightened fame (and arena dates). To prep for his turn with the Fayetteville, North Carolina, rapper, he's been holding mini-stand-up sessions in his home for an audience of about a dozen friends. "I'm not scared of the pressure," he says. "It's just a good way to try jokes out in front of people I know will tell me the truth."
Druski says he feels ready for this moment. At the same time, he's always looking toward the next step, the next act, the next challenge. And lodged in his mind are the exchanges he still shares with his mother, who does recognize his come-up, even if it's without excessive back pats.
"She's like, 'I know what type of person you are. You always could do better than what you think you can,'" he says, noting he can count on one hand how many times his mother has said she's proud of him. This, at least partially, explains why Druski has an insatiable appetite for success.
"Not being satisfied is one of those things that I have that lives with me," he adds. "That's a good and bad thing, you know what I'm saying? In moments where people will be happy for me, a lot of times, I'm thinking about what's next."