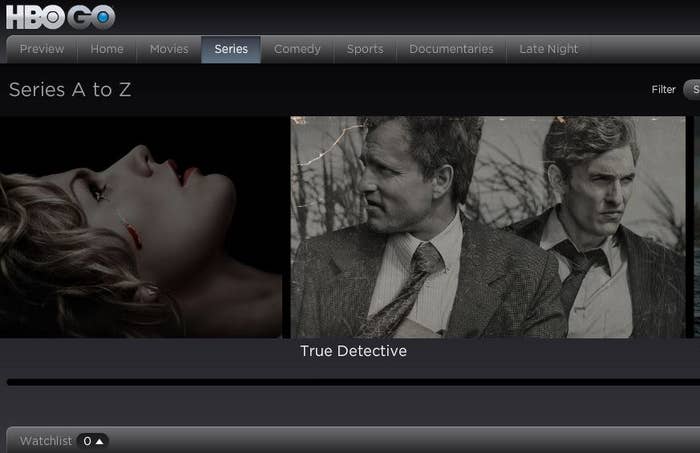 Imagine a day when you don't have to use the password you stole borrowed from your ex-roommate three years ago in order to stream every episode of True Detective. 
According to Quartz, Time Warner CEO Jeff Bewkes today made his strongest comments yet about HBO going the Netflix route and selling standalone subscriptions to HBO Go, the premium cable network's streaming video service. 
If you're not familiar with the service, it is a thing of beauty.  It's currently only available to HBO television subscribers and offers all of HBO's original series, documentaries and movies, plus a selection of whatever other movies are playing on HBO that month. It also offers up every episode of HBO's original series that went off the air years ago, such as The Wire, The Sopranos and Bored to Death. 
When asked about offering HBO Go to non-cable subscribers at an investment conference, Bewkes responded, saying they're "seriously considering" it: 



Yes, it's a really good question. Many of you have asked it. And we ask it all the time and are always looking at it ... So now the broadband opportunity is getting quite a bit bigger, and the ability of the plant to deliver something robust is getting stronger; and so the question you're asking is becoming more viable, more interesting ... We're seriously considering what is the best way to deal with online distribution, but I don't have anything to announce about it today.
Cable is expensive, especially when you have to pay for like, the Hallmark Network and TLC and Chiller, just to get HBO so you can watch Game of Thrones. 
Fingers crossed.