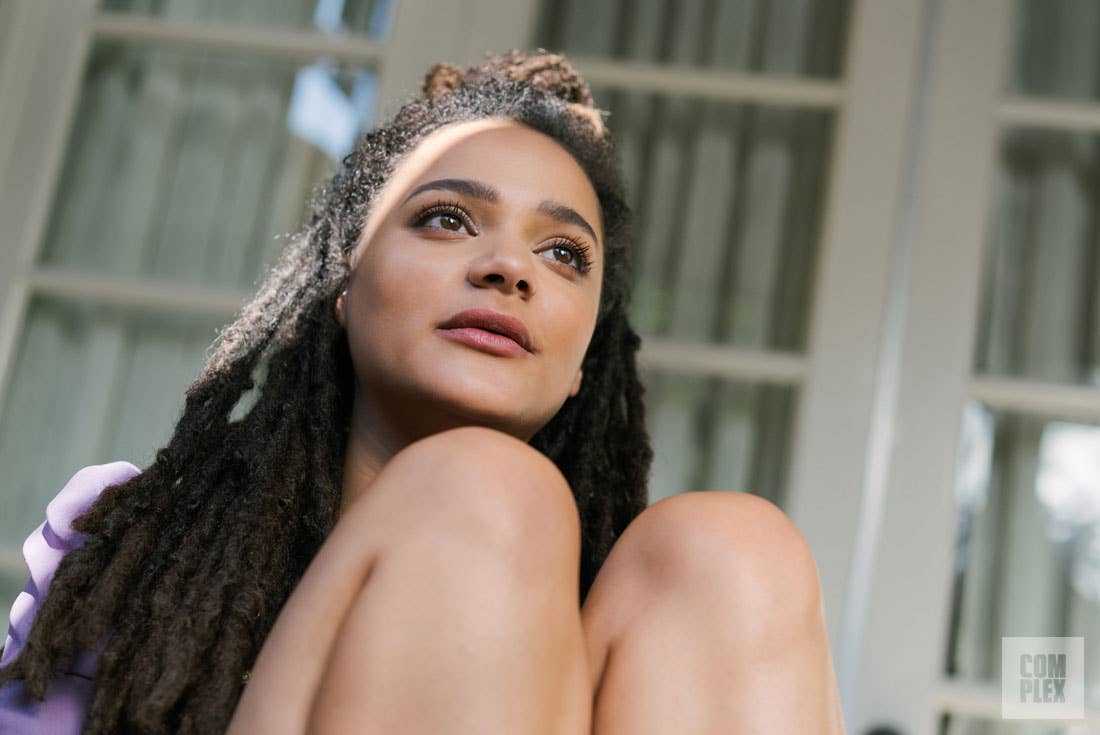 For Sasha Lane, spring break turned out to be her big break.
On one fateful afternoon in 2015, the 19-year-old Texas State University student was partying on the beach with friends in Panama City, Florida. She had never taken an acting lesson, much less ever considered acting as career. While enjoying a few drinks and giving off what she calls a "fuck it, let's just have fun" vibe, she was approached by Oscar-winning filmmaker Andrea Arnold (Fish Tank, Wuthering Heights) with an out-of-nowhere proposal. 
"She said, 'I'm doing this movie and we're looking to cast one last person, and I wanted to talk to you,'" Lane, now 20, recalls. "I said to her, 'If you're trying to kidnap me, don't try me. I'm the wrong girl to try that with.' But I was at a state in life where I was like, 'What do I have to lose?' It felt right. So I just went with it."
Months later, days before the Sept. 30 wide release of American Honey, Lane's praises have been sung by the New York Times, Variety, and The Daily Beast, to name a few; the lattermost anointed her the "cinematic discovery of the year." She's already signed on to star in two more films on the strength of her Honey debut, and now she's so busy, she says, that she's turning down more jobs than she can take in right now. This is a Cinderella story about the discovery of a vital talent—one who never intended to attract the eyes of millions, but whose natural skill as an actress made her ascendance seem inevitable.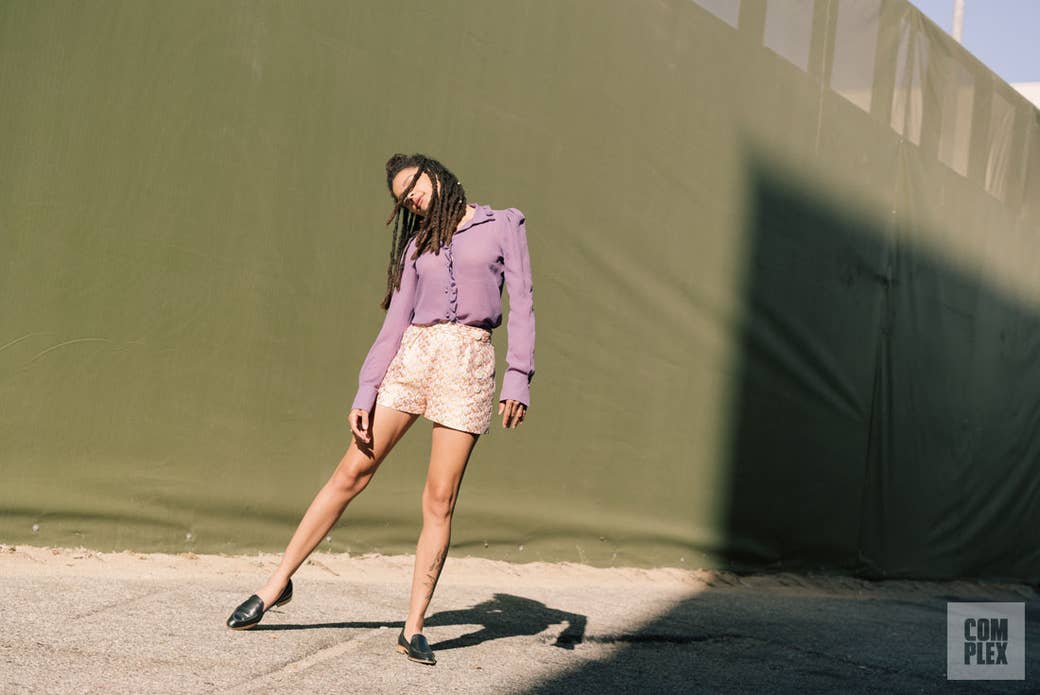 Within weeks of meeting Arnold, Lane found herself in American Honey's lead role, a character named Star that is very similar to her real world persona. Star is a rebellious, adrift teen who joins a motley crew of teenage runaways crisscrossing the country in a battered Ford van. Their hustle is selling magazine subscriptions door-to-door, rapping trap anthems by Juicy J and Rae Sremmurd, and crashing at cheap motels along the way. Captained by a pair of seasoned "mag crew" veterans, played by Shia LaBeouf and Riley Keough (The Girlfriend Experience), the group ritualistically gets drunk and stoned before, after, and on the job. 
"Me and Star just clicked," says Lane, seated cross-legged on a cushion in a grassy enclosure behind a posh Beverly Hills hotel. Lane's swathed in a button-down lavender chiffon blouse that's tucked into a pair of cream and gold brocade shorts that shimmer ever so slightly in the sunlight. She looks effortlessly cool, like a modern day Annie Hall. "We are the same, with certain parts just turned up or turned down," Lane continues. "I am a free spirit. I am very impulsive. I put the most trust in people chance after chance, regardless of how they treat me. Star, in general, is very much Sasha."
Thanks in part to her performance's beguiling combo of curiosity, youthful bravado, vulnerability, and inner strength—often on display within the span of a single scene—American Honey claimed the Jury Prize at the Cannes Film Festival, where it premiered in May. And on the heels of its raucous North American debut at the Toronto International Film Festival in early September, the bleary-eyed, whimsical yet dangerous coming-of-age drama seems poised to become something akin to Easy Rider for milennials. But for all of that to come to fruiition, Lane first had to leave her old life behind: that of a college freshman studying psychology and social work, with a part-time job at a Mexican restaurant. 
"my life went from very hopeless to very hopeful. i can't believe i held on for that long."
It was easier than expected: Over American Honey's eight-week shoot, Arnold and her primary cast of mostly amateur actors logged some 12,000 miles together in a Ford Transit. They traveled throughout the Midwest and Gulf Coast states, and bonded by staying in the same fleabag motels that their characters inhabit in the film. Moreover, because American Honey was shot sequentially, Lane's initial standoffishness onscreen gives way to a palpable sense of camaraderie, a reflection of her growing comfort in front of the camera as well as her developing affection for her co-stars.
After a certain point, the dreadlocked newcomer admits the line between reality and acting became "kind of a blur."
"All I know is real life," says Lane. "I don't know how to act. I don't know how to pretend. Because I connected so hard to Star, it all felt very personal. I didform bonds with these people. We did live on the road. It was like, 'Wait, what is the difference?' It was psychological—it was a little scary."
That blurring of the movie-reality continuum reportedly extended to an off-camera relationship with LaBeouf, who portrays Jake, Star's mentor/lover in the film. According to Page Six, the pair allegedly fell in love and moved in together in September 2015, shortly after production on American Honey wrapped. Although paparazzi snapped the actors holding hands and walking around L.A. together, Lane refuses to address any rumors about their alleged romance. "That's just something that I feel like has nothing to do with American Honey," she says with the kind of composure that belies her Hollywood inexperience. "So I don't speak on that."
But Lane holds her cards close to her chest when it comes to other, much less probing details about her life as well, ones that many up-and-coming ingenues are only too happy to discuss. "As far as how I grew up, and who is in my life, it's still a very complicated thing as far as how I want to get that across," she says, sipping an afternoon glass of chardonnay that she's still too young to legally drink. When asked what her parents do for a living, Lane replies, "Even as simple a question as that, I don't know how to speak on it."
She becomes less tongue-tied when it comes to her over-awed reaction to finding out that the movie would premiere in Cannes, at the world's most prestigious forum for new film. Acting was one thing, but being thrust into the spotlight under the watchful eye of the global movie media filled her with performance anxiety.
"I had been waiting a year for something to happen," Lane remembers of the lag time between production wrapping and the announcement of American Honey's festival acceptance. "So when I heard we were going, I remember crying. It's such a glamorous, big thing, but it freaked me out. I had so many panic and anxiety attacks. I was very distraught, confused, like, 'What the fuck is happening?' It was actually a tough time." Not that you'd ever know, given the actress' triumphant arrival on the Cannes red carpet, which featured her dancing, rapping, and dabbing in time to E40's "Choices (Yup)," alongside Arnold, LaBeouf, Riley, and six other cast mates.
But the most lasting impact American Honey has had on Lane's life thus far is an avalanche of job offers for roles in big Hollywood movies. She recently signed on to star in the young adult sci-fi film Hunting Lila, and her follow-up to American Honey will be a supporting role in the musical drama Shoplifters of the World Unite.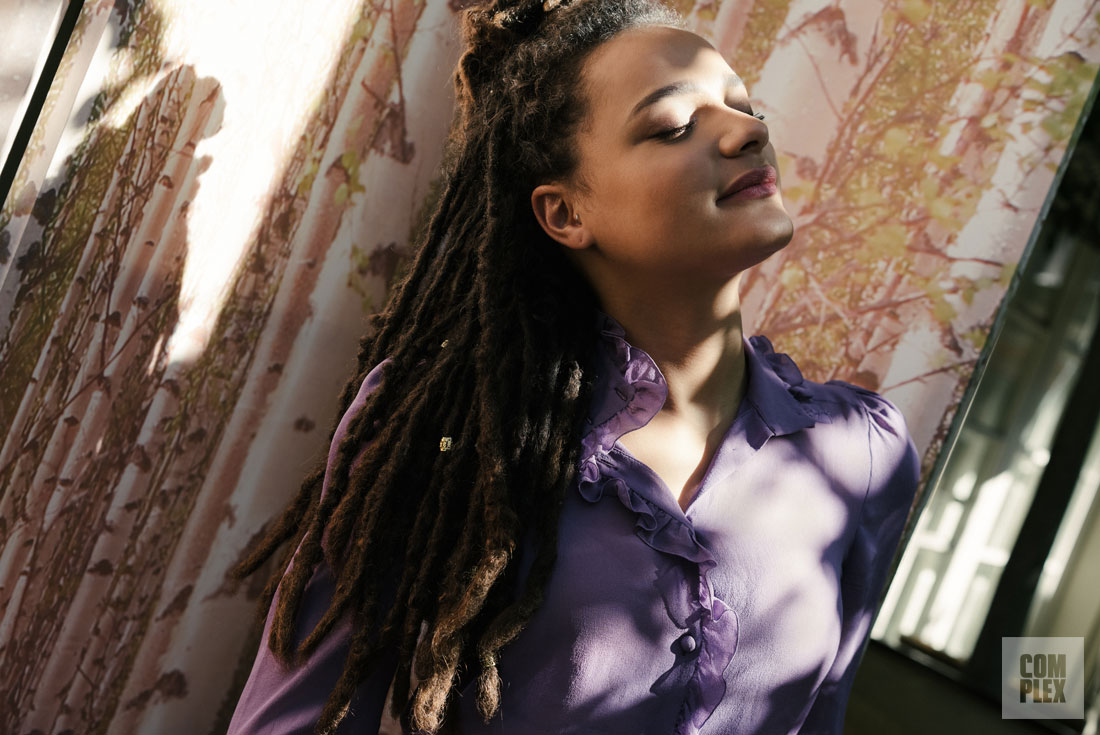 Nonetheless, Lane insists she's taking things slow with her career. "I don't know what the next five minutes of my life are going to be like," she says. "I don't know how that'll all change. I'm still thinking about things."
Plucked from obscurity and thrust upon a movie star pedestal, she gives off the wide-eyed quality of someone caught in the sweeping cross-currents of their own destiny. It's clear Lane views herself as the hero of her own life and the star of her own movie; her quick success is validation of both the mysterious ways of the universe and her own existence. She grows emotional when asked what that validation means to her.
"The most to me," says Lane. "I just want to be who I am. I felt like something was missing. Something in me was telling me something was going to happen. And so when I met Andrea and she thought who I was inside and out was beautiful, it meant something. For all this to be happening—that's why all this is very personal to me. My life went from very hopeless to very hopeful. I can't believe that I held on that long. But the fact that I did makes me feel really good."
Her eyes begin to well up with tears. "It makes it easier to let go and let life do what it's supposed to do," she adds. "Because it will. You just have to be open to it. And I was. That's why I got in the van."