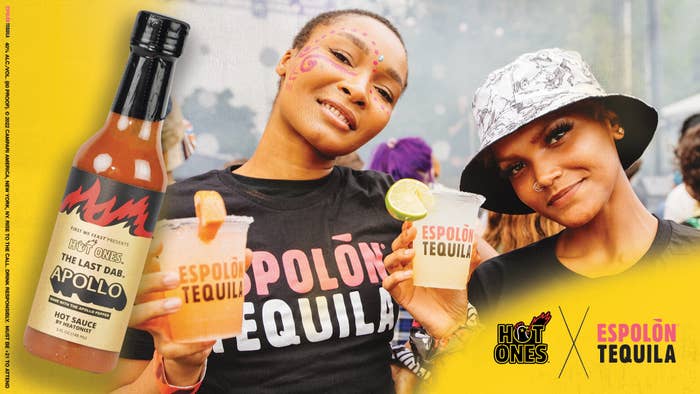 It's getting spicy this year at ComplexCon! Alongside spectacular musical performances, exclusive merch drops, and amazing food at Eat Your Feed Fest, Espolòn Tequila is teaming up with Hot Ones to make sure that you truly are kicking your ComplexCon experience up a notch as soon as you step through the doors on November 19-20!
The award-winning tequila-maker will be joining forces with everyone's favorite spicy talk show for a game-changing experience for your taste buds at the  inaugural Eat Your Feed Fest at ComplexCon. The Espolòn Cantina will feature a full bar designed to introduce its all-new, exclusive Hot Ones x Espolòn Tequila Spicy Margarita! 
The weekend's hottest collaboration will combine the flavors of the smooth, delicate taste of Espolòn Tequila Reposado with the smoky sweetness of Ancho Reyes Chili Liqueur, accompanied by agave, fresh lime and of course the secret sauce. Bar patrons will be able to determine if they can handle the heat as Espolòn Tequila's Spicy Margarita will feature be kicked up a notch with the herald of heat — Hot Ones' The Last Dab. Patrons will be able to decide if they can handle one, two, or three dabs of Hot Ones' iconic Hot Sauce.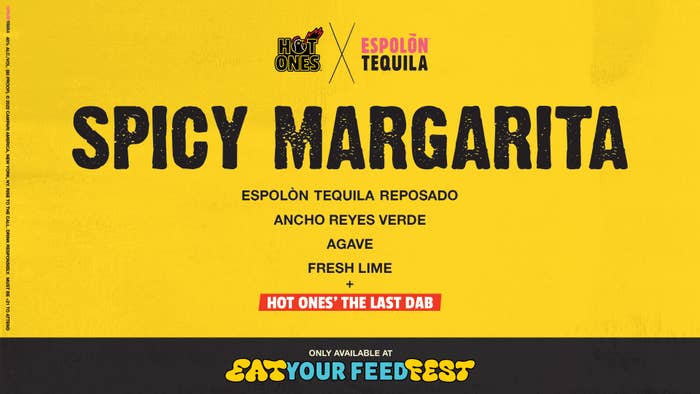 In addition, attendees will be joined by Hot Ones host Sean Evans on Saturday November 19 for a special meet and greet to take photos and may even have an opportunity to taste a Hot Ones x Espolòn Tequila Spicy Margarita made by Evans himself.
For the first time in history, we're making tequila fans sweat by putting their palettes to the test at Eat Your Feed Fest at ComplexCon with Espolòn Tequila x Hot Ones.
Must be 21+ older with ID to purchase. Drink responsibly.