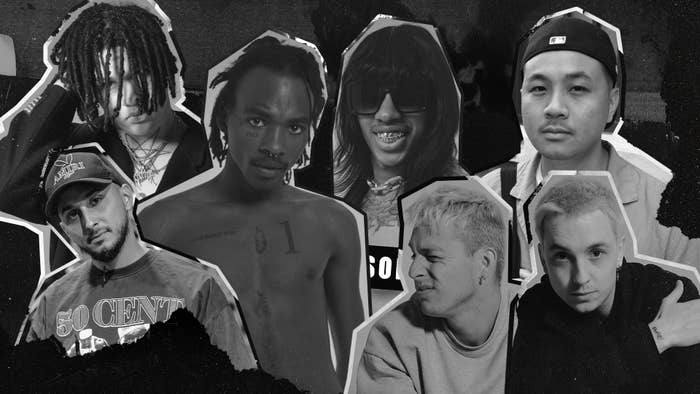 Sneakers, music, fashion, culture and discovery have always been pillars of the ComplexCon experience. This year, Converse is rolling all those incredible aspects into one fire activation alongside Pigeons & Planes and record label Big.Ass.Kids to bring the See You Next Year compilation album to life.
Converse has always been at the forefront of supporting the next generation of creatives through its Create Next initiative, which is why this collaboration with Pigeons & Planes' See You Next Year is absolutely perfect. Coming off the heels of releasing their Mike Dean-executive produced album featuring the freshest & forward acts emerging in music, Converse is offering a unique, interactive experience that will give a behind-the-scenes look at the creation of the album and give attendees the opportunity to create a custom shoe.
Attendees will be able to see the magic behind See You Next Year first-hand. You'll be able to see some of your favorite acts from the compilation album with performances by Teezo Touchdown, Terry Presume and Brevin Kim – in addition to a meet & greet with Ekkstacy. Aspects of the compilation album will come to life as well as genuine memorabilia, behind the scenes visuals and studio equipment used by the artists will be located throughout the booth.
Sneakerheads will be able to slide over to the Converse station for a custom sneaker experience featuring customizable sneakers and apparel with ComplexCon exclusive images and patches, designed by Major Wavezz and Kevin Concepts.
Converse as always is looking towards the future, and you'll be able to experience the next generation of artists & creatives at ComplexCon.