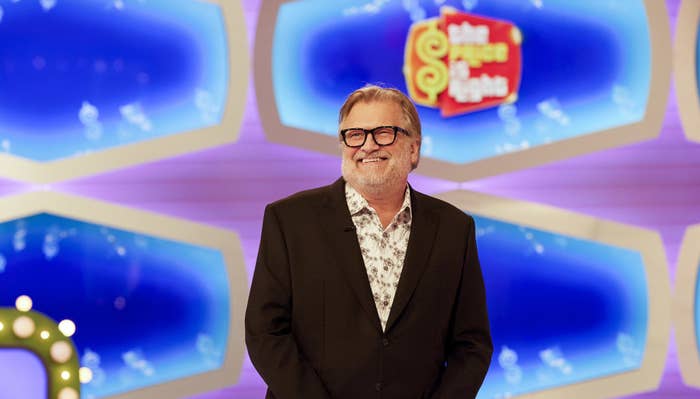 An overexcited contestant on a recent episode of The Price Is Right was unable to spin the wheel after injuring his arm while celebrating his victory.
The contestant, Henry, won the game of Bonkers, which combines elements of Race Game, Split Decision, and One Away. In celebration, Henry managed to dislocate his shoulder after he jumped up and down and flung his arms in the air.
After the show returned following a commercial break, host Drew Carey revealed that Henry, whose arm appeared to be injured, hanging limply at his side, had in fact dislocated his shoulder, which would prevent him from being able to spin the wheel. Henry's wife took his place, spinning the wheel and landing on a 95, which sent her husband to the Showcase Showdown, where he'd go on to win a trip to Hawaii.
On The Price is Right's official Instagram Account, the CBS game show poked fun at Henry's injury, while noting that the episode was taped in February, and that Henry has since recovered from his dislocated shoulder.
"He won a trip to Hawaii and the ER #PriceIsRight," the caption read, adding that Henry is "feeling better and all healed now."
Watch the clip of Henry's celebration in the Instagram up top.