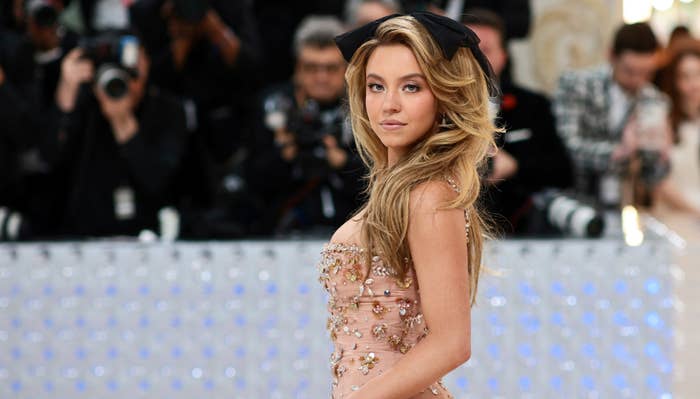 Sydney Sweeney's father and grandfather weren't all that pleased with the actress' sex scenes in HBO's hit series Euphoria.
In an upcoming interview on NBC's Sunday Today, Sweeney shed light on her dad and grandpa's reaction to watching Euphoria.
"My mom visited me on set quite a few times, so she knew the story," Sweeney told NBC's Willie Geist. "My dad didn't. I didn't prepare my dad at all. How do you bring up a conversation? And also when I talk to my dad it's usually not about work."
Unbeknownst to Sydney, her dad decided to watch Euphoria with her grandparents. It's fair to say Sweeney's dad and grandpa weren't big fans of Sydney's character arc on the show.
"He decided he was going watch it without telling me, with his parents," she shared. "My dad and my grandpa turned it off and walked out."
Meanwhile, Sweeney's grandmother appears to have no issue with Syndey's topless scenes in Euphoria.
"She's a big fan of mine," Sweeney said of her grandma. "I bring her all over the world to my different sets and I make her an extra."
Later in her conversation with Geist, Sweeney touched on the upcoming third season of Euphoria. "I'm really excited. I love playing Cassie, especially last season because she was so crazy," she said. "I'm really looking forward to seeing what Cassie does in season 3."