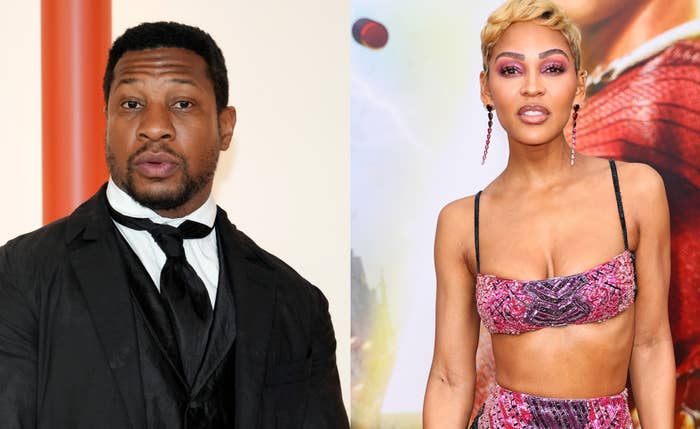 Just a few weeks after they were first linked as an item, Jonathan Majors and Meagan Good were spotted together in public, with TMZ capturing the couple holding hands while waiting for a private jet at LAX.
"They were holding hands and leaning in close as they walked to a white sedan on the tarmac," the outlet reports. 
A few weeks back, sources close to the pair told TMZ the two actors are dating. In fact, Majors and Good have been cozying up for several weeks, with the couple spotted in early May seeing a movie at Alamo Drafthouse in Los Angeles. That being said, the insiders confirmed that the couple's relationship is "fairly new." 
Majors' new relationship arrives several weeks after the actor was arrested in New York City over an alleged domestic violence incident. Majors could face up to a year in prison for the charges.
Majors' attorney Priya Chaudhry recently issued a new statement regarding Majors' assault case.
"We have provided the District Attorney with irrefutable evidence that the woman is lying, including video proof showing nothing happened, especially not where she claimed," Chaudhry said in a statement provided to Complex. "We did this with the explicit promise from the DA that they would not 'fix' their case and change it as we proved the woman is lying."
Chaudhry went on to blast the allegations as a "false case," alleging that "the woman's claimed location shifts, and her story morphs." Chaudhry also claimed the situation is merely a "witch hunt" against Majors.