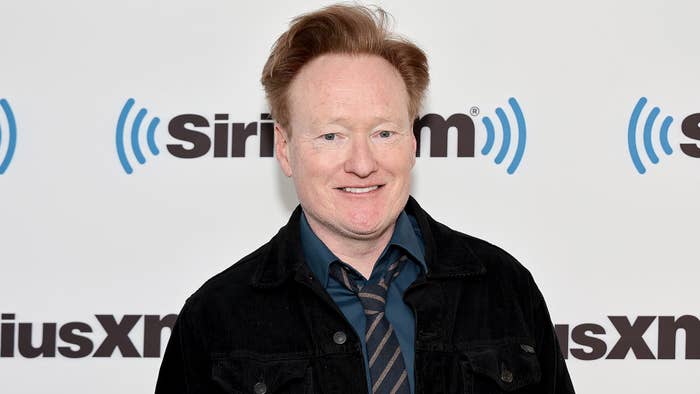 After That '70s Show actor Danny Masterson was sentenced to 30 years in prison for rape, an uncomfortable exchange between him and Conan O'Brien has resurfaced.
Masterson appeared on Late Night with Conan O'Brien in December 2004 and during the interview, the actor was asked about the absence of his Long Island accent. Masterson said that because at that point he'd been living in Los Angeles for a decade, it sort of "naturally" went away, but "there's also certain words that there's nothing you can do about."
He suggested that his friend and actor Bodhi Elfman has teased him about it, though, because certain words made it resurface. "He says 'Hi, my name is Danny Masterson, would you like to touch my balls?'" Masterson said.
"So why are you asking people to do that? That's the more important question," O'Brien responded.
"I mean, you got 'em, you know what I mean? Everybody should grab," Masterson added. At that point, O'Brien appeared to suggest something about the actor.
"I've heard about you, and you'll be caught soon, I know you will," O'Brien said.
"I will," Masterson replied.
Obviously, it's hard to say O'Brien knew anything about the actor's alleged assaults at the time, but it is eerie, to say the least. It's worth pointing out that O'Brien was formerly a writer on The Simpsons, and everyone knows how the animated show has a knack for predicting things.
Three women filed sexual assault allegations against Masterson in March 2017 and more women came out with similar accusations against the actor later down the line. Earlier this year, he was found guilty of raping three women at his home between 2001 and 2003. Masterson was sentenced to 30 years in prison on Thursday.
"We want to express our gratitude to the three women who came forward and bravely shared their experiences," Los Angeles County District Attorney George Gascón said upon finding Masterson guilty in May. "Their courage and strength have been an inspiration to us all. While we are disappointed that the jury did not convict on all counts, we respect their decision. The verdicts handed down by the jury in this case were undoubtedly a difficult one to reach and we thank the jurors for their service."
His attorney Tom Mesereau has denied the allegations against his client.