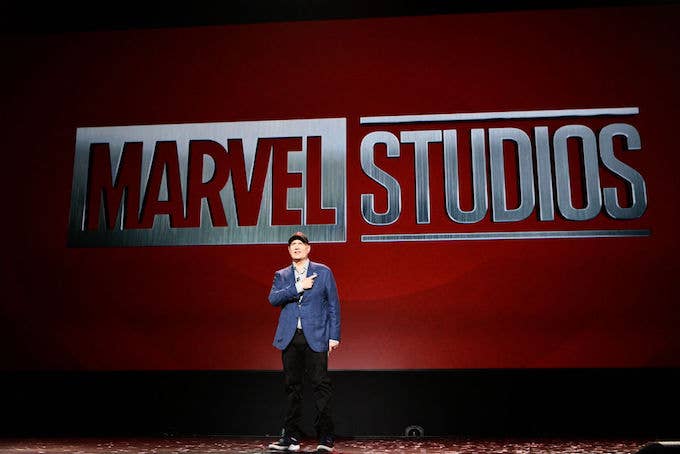 Kevin Feige has just gained another impressive job title.
As the mastermind behind the Marvel Cinematic Universe and the president of Marvel Studios, Feige has now been named the chief creative officer of Marvel, too. Not only will the super-producer have his hand in the future of the MCU, he will also be heavily involved in the storytelling of Marvel across TV, animation, and comic books.
Going forward, Marvel TV and Marvel Family Entertainment will operate under the banner of Marvel Studios. Feige has been attached to Marvel properties since he was an associate producer on 2000's X-Men, which paved the way for the countless comic book adaptations to come. He was a producer on Iron Man in 2008, which ultimately launched the shared cinematic universe of Marvel. Feige will remain a creative force for the MCU, but now he's going to have his say in everything else Marvel puts out, too.
The news comes just as the company closes the book on most of Marvel Television's projects with the advent of Disney+, which promises Marvel-based shows set in the MCU unlike Agents of S.H.I.E.L.D. or any of the Netflix co-produced shows like Jessica Jones and The Punisher. The only projects in development with the division right now are adult animated shows for Hulu, including Howard the Duck, MODOK, and Hit-Monkey.
Throughout his career, the movies Kevin Feige has produced have brought in a total global gross of $26.8 billion.