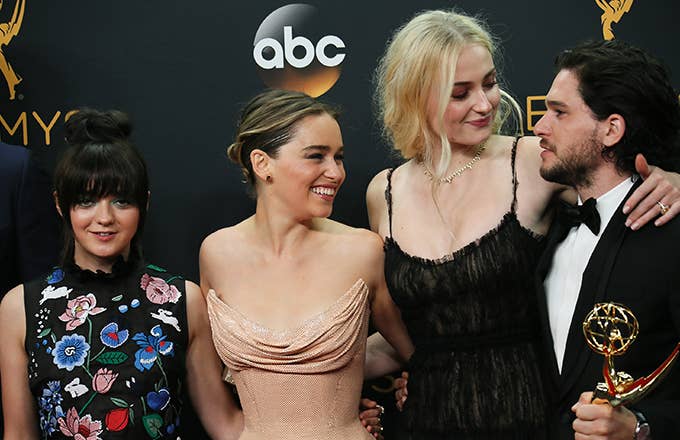 The final season of Game of Thrones will finally be arriving in April, but Variety reports that HBO chief Richard Plepler has already been lucky enough to have seen all six of season eight's episodes. "It's a spectacle," he teased. "The guys have done six movies. The reaction I had when watching them was, 'I'm watching a movie.'"
While the episodes likely aren't finished in post-production just yet, hence the lack of a solid date in April, Plepler did say that the rough cuts he's seen so far have exceeded his expectations. "They knew the bar was high," he added. "They've exceeded the bar. I've watched them twice without any CGI and I'm in awe. Everybody's in for an extraordinary treat of storytelling and of magical, magical production."
The length of the new season might seem a little short at only six episodes, especially when all previous seasons besides seven included ten episodes, but it has been rumored that each episode will be about 90 minutes long. If so, it would make for a fitting end to the epic fantasy series. 
On Monday (Jan. 7), HBO shared a teaser clip featuring footage from some of their biggest upcoming shows. Featured in the video was a brief glimpse of the eighth season of Game of Thrones, with only a few words spoken but enough to get fans undoubtedly hyped.