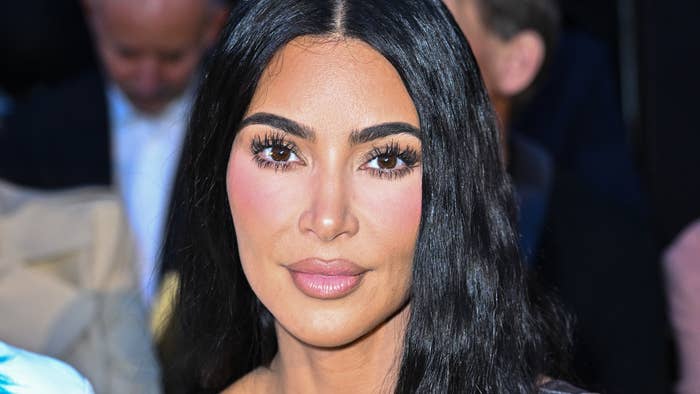 The brother of C-Murder's victim Steve Thomas has criticized Kim Kardashian for advocating for the release of the incarcerated rapper.
In a statement shared with TMZ, George Thomas said that recent advocacy for C-Murder's release has reopened old wounds related to his then-16-year-old brother's murder in 2002. He alleges that there's substantial evidence to indicate that C-Murder killed his brother and believes that it's only celebrities who want to see Master P's brother free again.
His criticism comes not long after Kim Kardashian shared a statement which suggested C-Murder, real name Corey Miller, had spent 21 years in prison "for a crime he did not commit." As she noted, his conviction is based on the testimony of two men who have since recanted their statements.
"There is no remaining evidence that even suggests that Corey Miller is any more culpable than the hundreds of patrons who were at the Platinum Club on January 12, 2022, when Steve Thomas was tragically shot," Kardashian continued. "Louisiana recently enacted a new law that provides innocent people with the ability to raise a post-conviction claim of factual innocence. ... Corey Miller deserves a day in court to test the veracity of the recanted statements and to prove that he did not shoot Steve Thomas."
In a post shared on Instagram, C-Murder thanked Kardashian for her support. "It's been a fight, and long journey for Justice," he wrote alongside screenshots of her statement on the matter. "Thank you @kimkardashian 🙏🏾 and EVERYONE involved over the years (praying, advocating and believing) in my innocence."
C-Murder was arrested in connection with Steve Thomas' murder in 2002 and was sentenced to life in prison in 2009. His conviction was upheld in 2011. The rapper has long maintained his innocence.
Earlier this year, he announced he was on a hunger strike in protest of "inhumane" prison conditions. "Jan. 17, 2023, marked 21 years I Corey Miller have been in the Louisiana Penal system," he wrote. "I have been fighting for my health and freedom against this wrongful conviction and simultaneously fighting for my constitutional rights that were stripped away and violated by the penal system of Louisiana. An appeal was filed late December of 2022 and the DA & Judge of Louisiana has 30 days from Feb. 7, 2023 to answer"
In 2021, he claimed that concealed documents with DNA evidence in the case could prove his innocence.