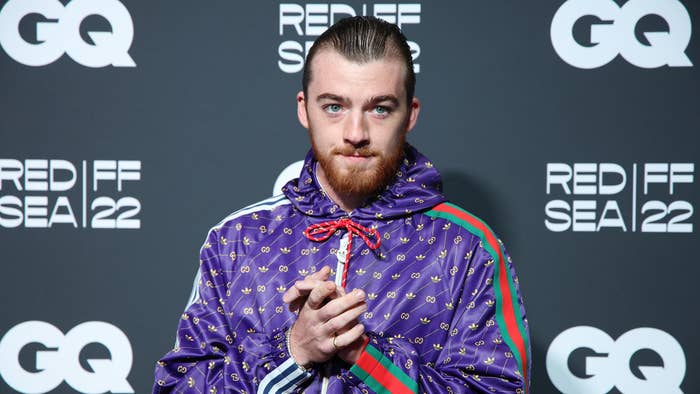 The Alameda County Coroner has announced how Euphoria actor Angus Cloud died.
The 25-year-old died from a lethal combination of fentanyl, cocaine, methamphetamine, and benzodiazepine,TMZ reports. His death from acute intoxication has been ruled an accidental overdose. The actor died at his family home in Oakland on July 31. His mother Lisa Cloud called authorities to report a "possible overdose" after she found him without a pulse.
The Alameda County Coroner's report on Cloud's death comes not long after his mother shared a post on Facebook denying her son took his own life.
"Friends, I want you all to know I appreciate your love for my family at this shattered time. I also want you to know that although my son was in deep grief about his father's untimely death from mesothelioma, his last day was a joyful one," she wrote, noting that he was moving stuff around his room and tidying the home on the day of his death. "I don't know if or what he may have put in his body after that. I only know that he put his head on the desk where he was working on art project's, fell asleep and didn't wake up. We may find out that he overdosed accidentally and tragically, but it's abundantly clear that he did not intend to check out of this world."
She denounced social media posts that suggested his death was "intentional," with many citing the loss of his father, whom he buried in Ireland just the week before his own death.
In the statement announcing his death, her family wrote that he was struggling with the death of his father. "Angus was open about his battle with mental health and we hope that his passing can be a reminder to others that they are not alone and should not fight this on their own in silence," read the statement.
Cloud had his breakthrough role as Fezco on the HBO series Euphoria in 2019. He appeared in 17 episodes across two seasons. His co-stars, including Zendaya and Maude Apatow, shared tributes to the actor following the heartbreaking news.