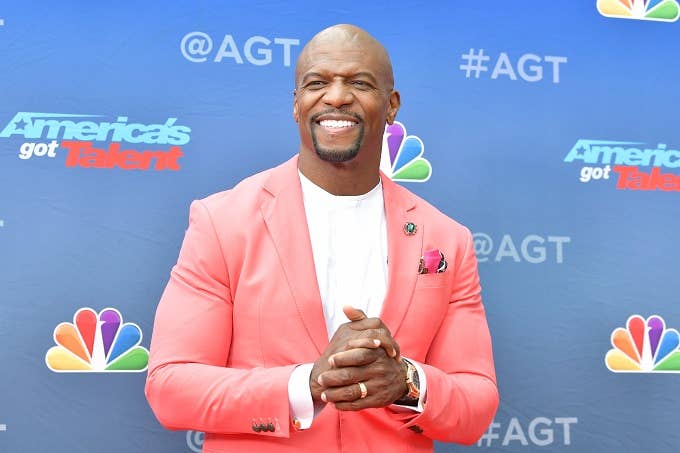 Terry Crews thinks that White Chicks 2 is still a possibility.
The actor became a mainstream comedic actor largely on the strength of his performance as basketball star Latrell Spencer in the original film, so it's no surprise that he's open to a sequel. The Brooklyn Nine-Ninestar said that he has kept himself in shape over the years just in case the Wayans brothers come calling for a follow-up to their hit comedy. 
"I would love one!" he told US Weeklyat the premiere of the new season of America's Got Talent. "I'm staying in shape for White Chicks 2! I will never get out of shape — you know that, right? I will be 75 and say, 'Here we go, I'm ready to go!' I will never, ever get out of shape because that movie's going to happen one day."
Marlon Wayans was less enthusiastic than Crews (but, honestly, who among us can match the actor's energy?) when he was asked about the possibility of White Chicks 2 on a recent episode of TRL. Wayans was open to the idea, though, saying that he had heard rumblings from his brothers. 
"I don't know, but there's been some rumblings happening, and a lot of people want us to do it, so me and my brothers have been talking," he said. "So if things go right, we hope to do a White Chicks 2."
One thing they won't have to worry about is Latrell Spencer being ready to suit up. The rest just needs to fall into place.