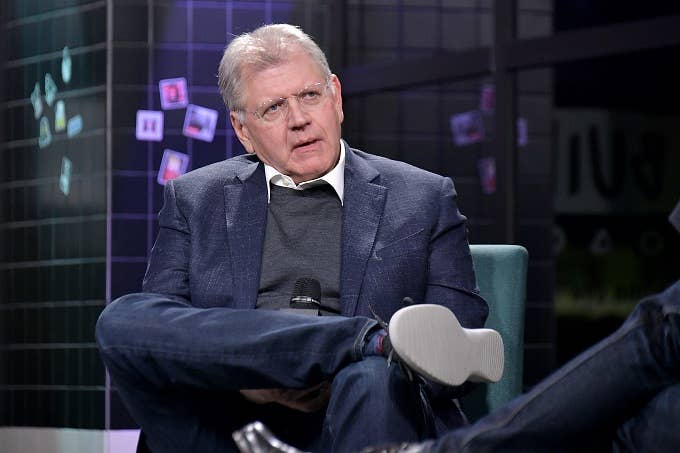 Director Robert Zemeckis has no interest in bringing back Marty McFly and Doc Brown for one more trip through time. The Back to the Future filmmaker told Yahoo Movies UK said that a further adventure on film wouldn't be possible. 
The director has been vocal in his opposition to another movie and the site asked Zemeckis if he was still dead set against a fourth Back to the Future film. 
"Oh god yes," Zemeckis said. 
They pointed Zemeckis to a poll that said Back to the Future was the franchise that fans most wanted to see return to theaters, but he wasn't having it. He said that he believes fans are smart enough to know that a fourth film can't happen and that they were answering the question with a perfect world in mind.
"I think what the poll is saying…they asked a specific question, so I guess they felt it was important to spend money to poll the world, and ask this question, but don't you think we could all have just given them the same answer? It confirms what we all know, but what I think the fans are really saying is that we really like this movie and if it were possible I'd like more of it. But they understand that it can't be done," he explained. 
The main thing that's keeping BTTF4 from being made is Michael J. Fox's inability to be involved. Fox retired from acting due to complications from Parkinson's Disease. Screenwriter Bob Gale said in 2008 that he wouldn't feel comfortable making a sequel without him.
"As I'm sure you all know, Michael J. Fox is not in the best of shape with his Parkinson's," Gale said. "The idea of making another Back to the Future movie without Michael J. Fox — you know, that's like saying 'I'm going to cook you a steak dinner and I'm going to hold the beef.' You can't do that."