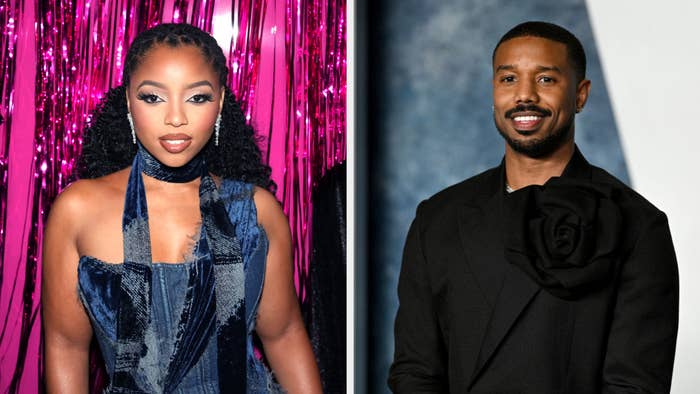 Chloe Bailey is opening up about her celebrity crush.
On the latest episode of The Dotty Show on Apple Music, the 25-year-old "Have Mercy" singer revealed to host Amplify Dot that her top celebrity crush is none other than Michael B. Jordan.
"I'll say it. Michael B. Jordan is my celebrity crush," said Bailey, adding that she's mentioned her crush on the 36-year-old Black Panther actor in past interviews. Bailey, who blushed after being asked the question, also told Dot that she never shared her feelings and insisted that she doesn't make the first move."I'm big on blessings, but I'm like God will bring my blessings to me when they're supposed to be here," she said.
Bailey, who was all smiles on the red carpet for the premiere of Creed III, shared a selfie with MBJ and co-star Jonathan Majors from the carpet to her X account back in February.
In an interview with Cosmopolitan published in April, the Swarm star revealed that she hadn't been seeing anyone for almost a year. "Your girl has just been working on herself, and I wish I was lying. I tell myself, 'God, I know what you're doing. You're sifting out the BS, so I can find good lovin''. When you don't know your worth and when you haven't mastered the art of loving yourself, you question why others would love you. I think that's why I'm single right now, so I can grasp that concept a little more, because I can't expect someone to love me wholeheartedly when I'm not there yet within myself."