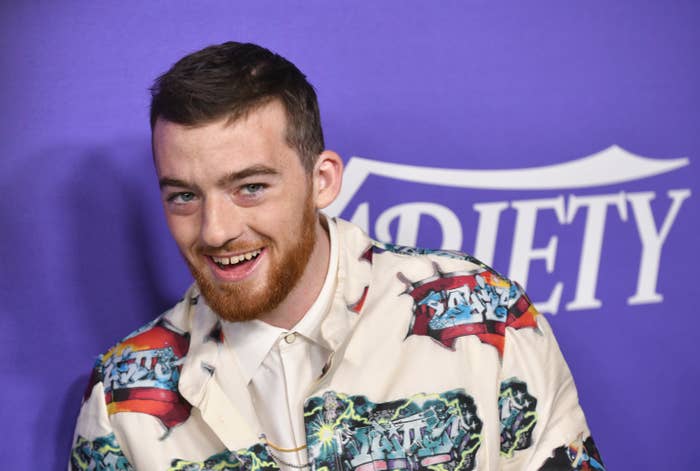 In the wake of Angus Cloud's sudden and tragic death, those who were close with the late actor are sharing their touching eulogies.
In a recent interview, Mikey Alfred, writer, director, and creator of skate company Illegal Civ, opened up about his relationship with the late actor and how Cloud could have played Mac Miller in a possible biopic.
In 2018, the pair crossed paths at the premiere of Mid 90s, Jonah Hill's directorial debut, which Alfred produced. At the time, Cloud was 20 years old, still relatively unknown, but shared some mutual skater friends with Alfred.
They stayed in contact and shortly after, Angus landed the role of Fez on HBO's Euphoria. The pair then linked up to work on Alfred's directorial debut, North Hollywood. Before Cloud's passing, Alfred revealed that he and Cloud had discussed working together again in the future.
"We talked about a Mac Miller project, where he would play Mac," Alfred told GQ. "I showed him some videos, stuff me and Mac had been working on. And I just felt like with Angus, people recognize that you look like him, but also just as a homie, I get a similar vibe."
"They were just really good dudes who were real creatives and have that explosive personality where they have a million things going on," Alfred continued. "That's a trip that he passed early, the same way Mac did."
In a resurfaced interview with Canada's Etalk (Jan 2022), Cloud had apprehensions about playing the late rapper. "Taking on someone's whole life and becoming that person, like, how much respect you have to give them to actually try to portray them, you know? Like, you have to learn, you know what I'm saying?" he said.
Cloud passed away on July 31. He was 25 years old. The Euphoria actor's official cause of death is not yet known.