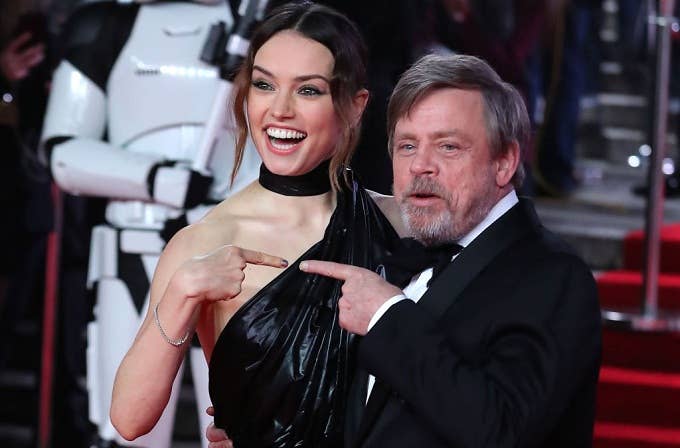 With box office sales for Star Wars: The Last Jedi debuting at the second-highest in history, the discrepancy between Rotten Tomatoes' high critical marks (93 percent fresh as of this writing) and low audience score (54 percent, the lowest of the series' nine films) has been a real cinephile's enigma. In response to claims that the audience score has been rigged, Rotten Tomatoes verified that it's indeed accurate.
"We have several teams of security, network, and social database experts who constantly monitor reviews and ratings to ensure that they are genuine," spokesperson Benson told Forbes. Benson is the vice president of communications for Fandango, Rotten Tomatoes' parent company. "They haven't seen anything unusual with The Last Jedi, except that there has been an uptick in the number of written user reviews submitted. Aside from that, everything is normal and we don't see any unusual activity. We looked at The Last Jedi compared to other blockbusters and it has been consistent with those past films."
Despite several theories that the scoring system could be altered via bots or the result of one fan gone rogue, Benson dismisses all claims that the 39-point disparity is inauthentic.
A piece by Vox breaks down all the reasons the film could be receiving so much backlash, listing things like progressiveness and corny jokes. Still, The Last Jedi grossed $220 million for its debut in the U.S. and $231 million abroad. Whether fans like it or not, director Rian Johnson has added another box office smash to the franchise's books.