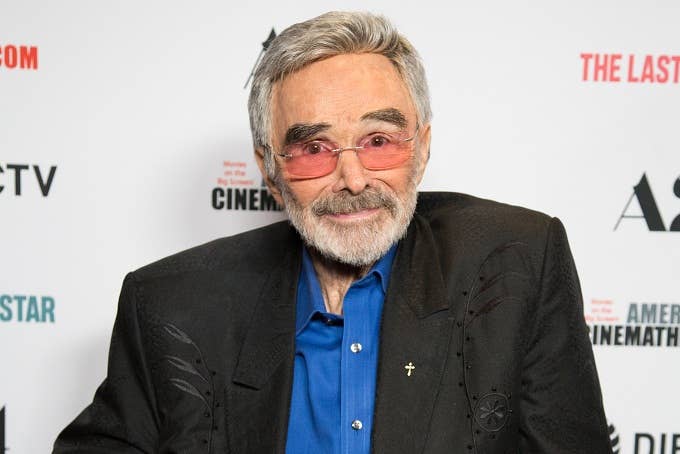 Legendary actor Burt Reynolds died Thursday morning at a hospital in Florida. The Hollywood Reporter confirmed the news of Reynolds' death with his manager Erik Kritzer.
Reynolds is best known for being a star of '70s cinema and his roles in films like Deliverance, The Longest Yard, Boogie Nights, and Smokey and the Bandit. He was 82.
According to TMZ, Reynolds died after going into cardiac arrest. He was reportedly surrounded by family when he passed. He is survived by his adopted son Quinton.
For a stretch of times in the '70s, Reynolds was the highest-grossing actor in Hollywood. He won an Oscar nomination for his role in Paul Thomas Anderson's Boogie Nights, as well as a couple of Golden Globes, and an Emmy for his work in television.
Fans and celebrities quickly went online to mourn the late icon.