For its sixth installment since 1990, House Party is back with an all-new cast, new chaos, and a lot of Kid Cudi. 
The movie, starring Tosin Cole, Jacob Latimore, DC Young Fly, Rotimi, and more, shows everything that could possibly go wrong when throwing a secret party at LeBron James' mansion. When two friends find themselves down on their luck and strapped for cash, they see their newfound access to the NBA star's mansion as an opportunity to make some money while also making a name for themselves as party promoters.
But what's an A-list party without an A-list guest list? The House Party reboot is also stacked with endless cameos, including Mya, Snoop Dogg, Tinashe, Lil Wayne, and of course, the original duo Kid N Play.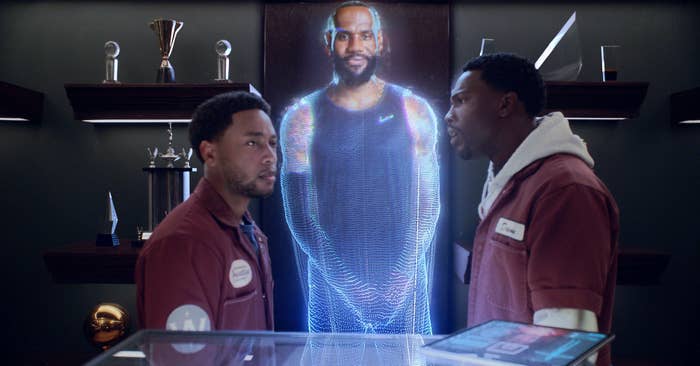 "Everybody knows House Party is a classic. You know what I mean? We can't touch a classic," said DC Young Fly, who plays an unreliable DJ named Vic in the movie. "We can't try to revamp a classic. But, it's like music. We just took a sample from the classic and recreated a whole new song."
James served as a producer on the film (his mansion was used during filming) and Atlanta writers and producers Jamal Olori and Stephen Glover penned the script. Complex sat down with the new cast and Kid N Play to talk about the franchise in its entirety, their thoughts on reboots, and how Scott "Kid Cudi" Mescudi fell into his scene-stealing role ahead of the film hitting theaters on Friday, Jan. 13.