Mike Flanagan, i.e. the same Mike Flanagan who created and directed the extremely fucking good Netflix reimagining of Shirley Jackson's The Haunting of Hill House, will next flex his storytelling prowess with a cinematic take on Stephen King's 2013 The Shining sequel Doctor Sleep. Thursday, we were given a glimpse at the final product, starring Ewan McGregor as the uniquely gifted Danny Torrance.
"I don't know about magic," McGregor warns in the newly released trailer, which does indeed include several noteworthy Shining callbacks, including music and a selection of quick shots from the Kubrick adaptation. "I always called it the shining."
In a Bloody Disgusting exclusive during the fitting month of October last year, Flanagan spoke candidly on the task of stepping into the Shining legacy and called the revered Kubrick adaptation "one of the greatest" films ever made.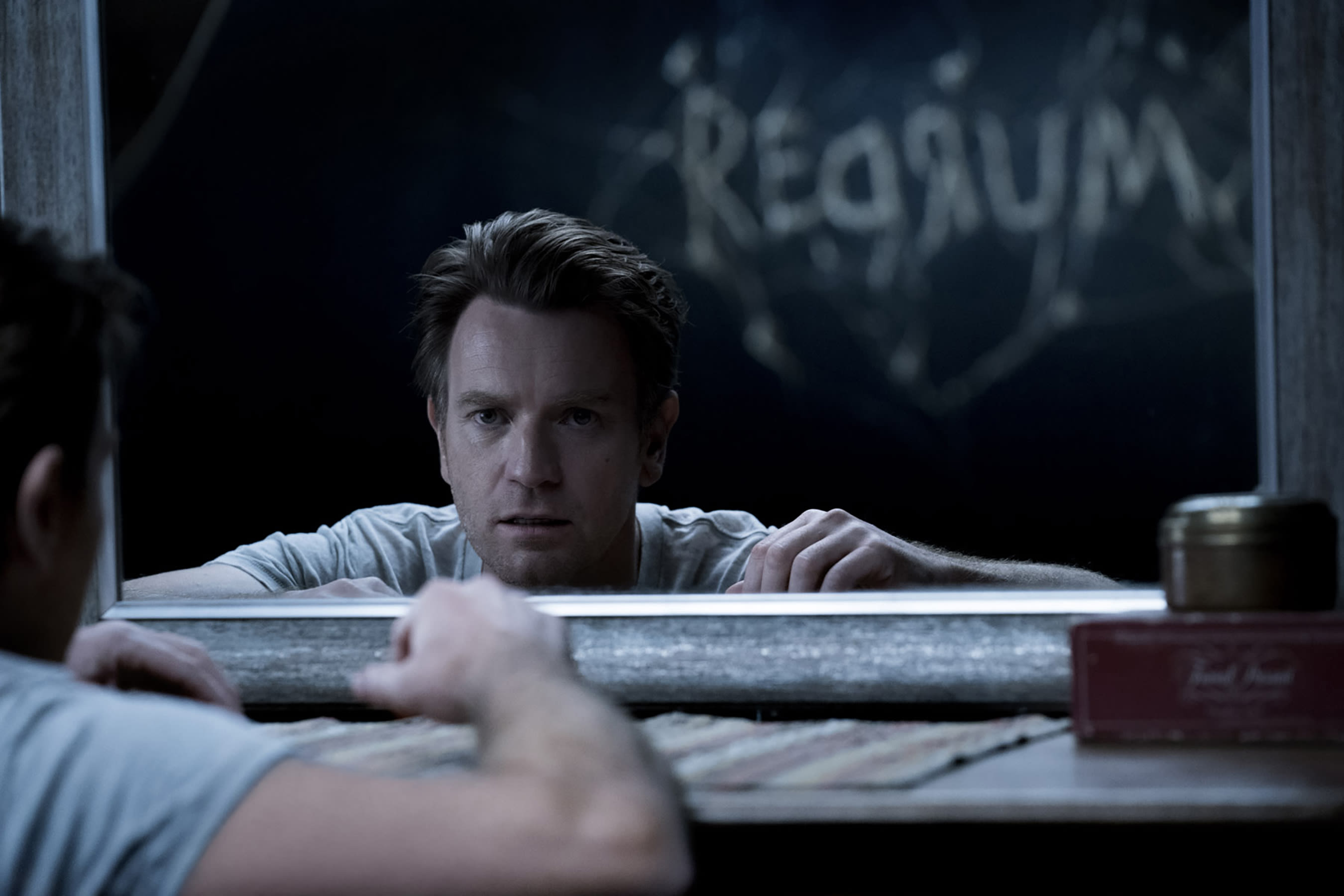 "If you've read the book, you know exactly why it's so different but it's quite a tightrope that we're walking, I think," Flanagan said at the time. "I'm having a great time doing it. I'm just going to get the movie out and then turn off the internet for two weeks and see how it all goes."
Flangan's last film was also a King adaptation, 2017's Gerald's Game on Netflix. The year prior, he accomplished the mind-boggling feat of writing, directing, and editing three films—Hush, Ouija: Origin of Evil, and Before I Wake.
Doctor Sleep hits theaters by way of Warner Bros. on Nov. 8. Before that, fellow Kingheads and prospective Losers' Club members will get the gift of It: Chapter Two, the Andy Muschietti-directed sequel to the excellent 2017 original.