Captain America: Civil War pretty much sealed the win for Marvel in this year's superhero film battle against DC and Warner Bros. But whilst it was filled to the brim with heroes, old and new, there were two huge absences, Thor and The Hulk. This hilarious mockumentary sheds some light on Thor's whereabouts and explains why The God of Thunder was a no-show. Turns out he needed some 'me' in Australia.
Original shown at this year's San Diego Comic-Con, we find out Thor (Chris Hemsworth) has moved in with a new—and seemingly reluctant—roommate named Darrell. The short follows the Avenger as he attempts to navigate life as a normal citizen of Earth, constructing 'electronic letters' and unwittingly revealing Captain America's dark secrets in the run up to his next solo film Thor: Raganork, which will also star Mark Ruffalo who will be reprising his role as The Hulk/Bruce Banner.
To be honest it looks like poor Thor is bored out of his mind and a bit peeved that Cap or Iron Man haven't called him yet. They even managed to get a hold of The Hulk, and he's an expert at keeping off the grid. He also needs to work on his roommate boundaries as Darrell clearly has some issues with him.
Worst.Roomate.Ever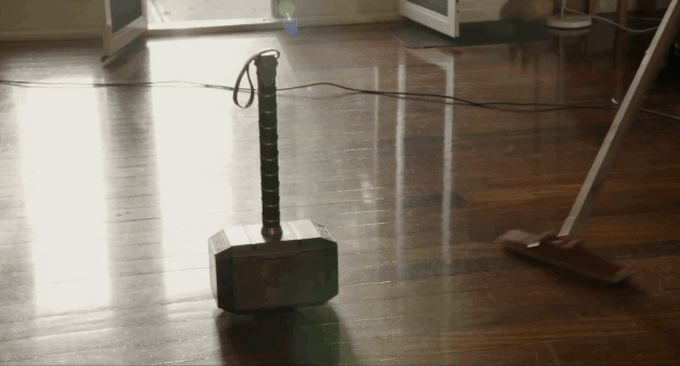 Thor: Raganork is currently filming and will be out in November 2017.