Not to get too real with you, but #HoodDocumentary star R.S. isn't actually a real person — he's 22 year old actor Kayode Ewumi, and from everything we've seen, it seems like Ewumi is a really cool guy. Case in point: he recently made a surprise appearance at an East London school. 
Alison Kakande, the mother of 15-year-old pupil Keon Williams, wrote Ewumi and the show's director Tyrell Williams, inspired how they had made #HoodDocumentary off their own backs, and how their hard work had paid off. She invited them to come and talk to the students, and show how far they can get if the try hard and have the determination. And she was shocked when they accepted the invitation. 
All about those kids dabbing in the front row.
Kakande told The Hackney Gazette:
I said "Will you come to prove a point?", and he said "Yeah". I couldn't believe it. All the kids are quoting him, some of the things he does the young boys will relate to that, but also he's silly and he's funny. Kayode and Tyrell came to inspire the kids, which they did. They are very humble grounded men.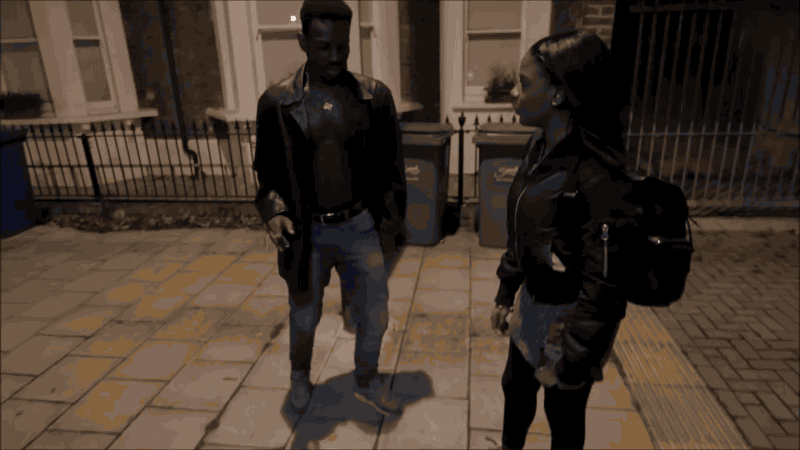 Well done, R.S.