Though some were quick to assume that Chrissy Teigen's latest viral reaction face was in response to Sarah Silverman at this year's Oscars ceremony, Teigen wants everyone to know the real culprit was Stacey Dash. Dash, who was introduced by host Chris Rock to deliver a brief statement on Black History Month, perplexed much of the world on Sunday with her seemingly bizarre appearance. Teigen, as she revealed on Watch What Happens Live this week, simply decided to let the world know just how perplexed she was: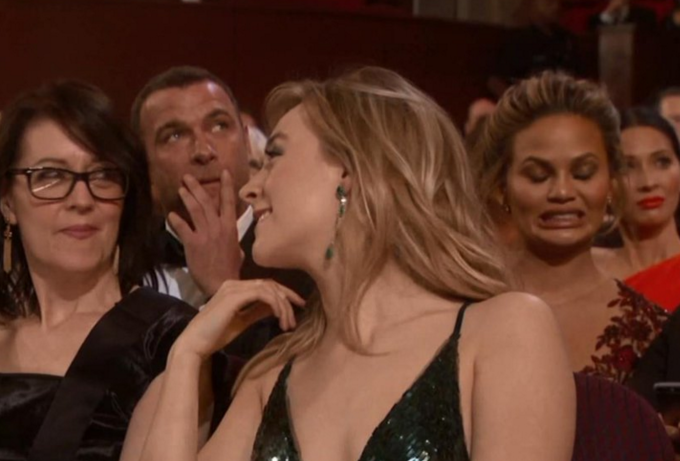 "Our entire area was still talking about it and John [Legend] was explaining things to me," Teigen told host Andy Cohen. "It was just such an inside joke for Twitter, I felt like." Adding that Dash's arrival brought dead silence to the room, Dash also theorized that they added laughter to later broadcasts of the ceremony. "We thought the joke was him just saying her name," Teigen revealed, noting that—all immediately viral reaction shots aside—she lives for these moments.
Previously, Teigen made a seemingly similar (but, emotionally speaking, quite different) reaction face at last year's Golden Globes ceremony. That face, which briefly dethroned Kim Kardashian's own infamous cry face, was spurred by her husband's win for the Selma track "Glory."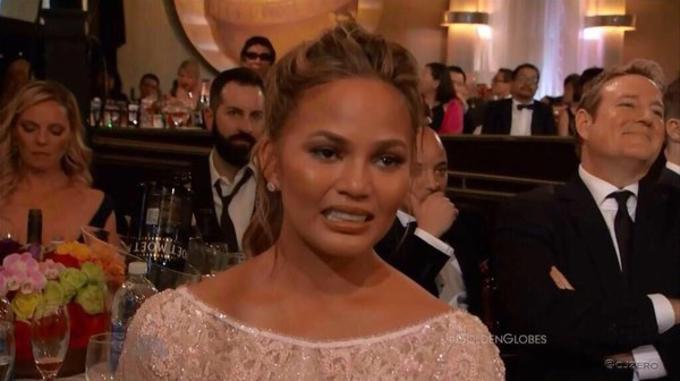 Thank you, Chrissy Teigen, for your continued contributions to this planet's happiness.