If you haven't read #ZolasStory by now, you're just not living life the right way. In the three days since a woman going by Zola dropped her 148-part Twitter typhoon about strippers on a guns, sex and prostitution-filled trip to Florida, the Internet has been thirsting for proof of its authenticity. 
Well, it's true—kind of, according to the real-life "Jess," the woman who Zola claimed set the whole story in motion by going from stripper to escort to kidnapping victim real quick. 
Jessica "Jess" Swiatkowski, 21, lives just outside Flint, Michigan with her new fiance Travis Barczewski, 26, a DJ who goes by the stage name George Young. She described herself as someone who has been "dancing in basically every club on the 8 Mile strip since 18 years old." She's 27 weeks pregnant and currently on bed rest, but has been looking for a chance to tell her side of the story since waking up Wednesday to discover her phone blowing up with thousands of new Instagram followers, all talking about something called Zola's story. 
Jess said she did in fact meet Zola when she was her server, but knew her by the name that was on her Hooters nametag that day, Aziah. She also confirmed that she did contact Aziah "a couple days later" to invite her on a trip to strip in Tampa during spring break.
There was a real-life Z, a guy Jess said she met when she started dancing at 18; and there was a real-life Jarrett, her boyfriend at the time, who Jess said was "quite the emotional fella."
Jess and Zola did dance their first night in Tampa at a strip club called the Gold Club in the city's Ybor City neighborhood, but after that is where she disputes the rest of the details.
So how did you guys really meet?
A good friend of mine and I were eating when she walked by at the time with long hair and her Hooters uniform, she looked amazing so we called her over. I guess you could quote Aziah on the fact that we were vibeing on our hoeism or whatever seeing as how she was showing me her a full nude blog that she runs under the name Zola. In a picture I noticed a red and silver sequined thong. Being a dancer myself I recognized it immediately ... As she said, I invited her to come down to Florida with me to dance--believe it or not most strippers do travel and stick together. Like Aziah's story, she had her things ready by 8 p.m. ... However the thing that got in the car with myself and the man we will continue to call Z was not the same Aziah I picked up in the bar days before! This girl walks out in some basic leggings and torn shirt with a short nappy wig on that excuse my language, smelled like ass. I gave her a break and assumed she knew how to clean up well and that she only looked like this for the hours we'd be in the car. 
So what happened when you guys were dancing that night?
Well there's a lot of rules down there, like you have to wear nipple covers and stuff,  so it was very different from Detroit and Aziah was not happy about it. She made one dollar in two hours and she threw a fit. She was saying she couldn't go home to her boyfriend without having made any money on the trip. Jarrett was freaking out about us being late, so I called Z.
So this is where Zola says that you started "trapping," having sex for money. Is that what happened?
That's not true in any way. So that night she starts telling me about how she does "extras" when she's in the clubs dancing. And she was the one who started talking to Z about getting on backpage and all of that. So basically she started attempting to do calls that night. Only one guy showed up, and when when she opened the door and he saw her, he said "no," and walked away. 
So there was no kind of prostitution going on?
Well she tried again the next day. At one point she ended up in a weird house filled with multiple Mexican men who did not speak English, and then later she ended up in a room with some other pimp and after that Z and I decided she was going home. 
And you're saying you weren't participating, but Z was pimping, right?
Well, at the end of the day there's really no other way to describe what he was doing. He was driving her around, looking out for her. And my only participation was riding along—that was it.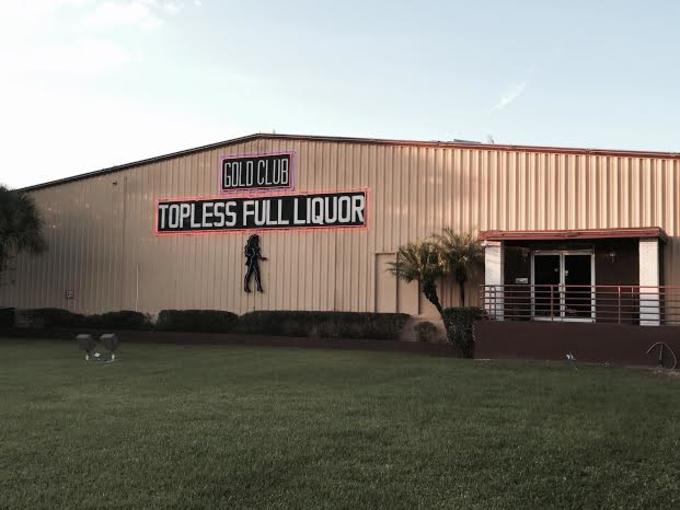 So what was this situation with the other pimp?
So we took her on a call, and the way it worked is that we would wait outside and she would text us the room number and a secret code word ("Gucci") so that way we knew it was really her. So we took her to this hotel that was across the street from ours, but we never got a text. So I started calling her phone, and we heard it coming from room 101. So Z couldn't go to the door, because nobody's going to open the door for this hulking black man who is a stranger, so I knocked. And they let me in and I start looking around and I see that this hotel room has multiple beds, and there are Michael Kors purses and Victoria's Secret stuff covering them and it's pretty obvious what's going on there. He starts asking her 'who do you work for,' and getting really weird, and then he blocks the door. Somehow we got past him and booked it out of there. We return to the hotel room and she's on the phone again. I said, 'Hell no, you're done. We almost died and you made $80 today. Fuck you!'
So there was no shooting or anything?
No. Z called the cops and told them a story that there was a pimp in this hotel room and that he tried to kidnap his daughter and her best friend. That was the final straw though. That night, while [Aziah] was asleep we said she needs to go. We bought her a ticket and she left the next day.
When did this all happen? Because people on the Internet have a theory that this news story from Tampa on March 16 is you guys.
Oh god. We were there in March but it was the end of March. It was way after that. 
So what about Jarrett? What was his deal?
He left with Aziah. He really was quite crazy. We sent him home.
Zola made it sound like Z was not happy with him?
That's pretty true. He was threatening to kill himself and crying and acting like he was 12. He really did post stuff online about me—that part was true. Just stuff saying that I'm a dirty stripper and I do extras and I have herpes. It just made him look bad. But Z stood up for me. He threatened to jump over the balcony but he didn't do it. Z just grabbed him and took him to the car. The whole thing about me giving Z head in front of him never happened though.
Note: Here's a word-for-word account of how Jess described the scene with Jarrett in a separate email she sent us. 
"We went to bed and I wake up to my phone again buzzing like crazy I look and of course it's Jarrett! He had posted on my Facebook that I suck old man dick for money. My family is seeing and commenting on this so I flip. That's when he tells me he gave all my stuff to a bum and was going for a walk. Hell no. So I call Z And we head over to the motel. Z snaps and makes Jarrett delete the post and find my things which btw are under the bed. As I have his phone it's starts blowing up and we see that not only is everyone from our home town texting him asking about the post but also a drug dealer from Tampa was texting. Z asks who he is and Jarrett explains that he told a random guy on the street his girlfriend is a prostitute and coming home with all kinds of money to pay for what the guy had fronted him. Z freaked out had him on the floor crying and admitting to being a bitch. He told him to grab his shit and start walking. Like the original story Jarrett starts punching himself in the face slamming his head off walls crying and acting a total fool."
So what about after they left?
I was just hanging out in the pool. Then I went and met the manager at [Tampa gentleman's club] 2001 and told him I'd be back. Then I went to go visit my daughter in another state and went home. I have never been to Las Vegas in my life and I don't know why she'd say that because arrest records are public.
But what happened with Z getting arrested? And what's his real name?
I do know his real name, but I can't say it because he was arrested and is awaiting sentencing and legally I'm not allowed to talk about that. It's actually not anything even close to Z. He was arrested in Reno, Nev. for something completely different. The only thing I can confirm is that he is a very large black man and he is 100 percent Nigerian.
So why do you think Zola told this story?
She has a blog with naked pictures on it and a lot of Twitter followers, but she wants fame. She got her name out there. It's a get rich quick scheme, screw who you trample over.