If we're gonna be real, most of the time, sequels aren't great. Most of the time (*cough* Pitch Perfect 2 *cough*), they are made just for the money or for utter fanservice. Magic Mike XXL was certainly made to do both, but somehow, the sequel manages to surpass the first in 1) that it's a GOOD fucking time to watch and 2) that it possibly managed to out-thirst itself.
As Complex Pop Culture's resident ladies, we took on the hard task of going and viewing Magic Mike XXL in all of its oiled, muscled, Floridian glory. As we gasped and screamed with the crowd throughout the 115 minutes of gyrations, it became abundantly clear that we were parched beyond belief.
Here are the thirstiest moments from Magic Mike XXL. Can we borrow Joe Manganiello's water bottle please? (Beware: many, many spoilers are below).
Joe Manganiello's bare butt scene within the first 10 minutes of the movie. HELLLO.

The combination of Joe Manganiello dancing to the Backstreet Boys AND requesting Cheetos. Also, two words: WATER JIZZ!!!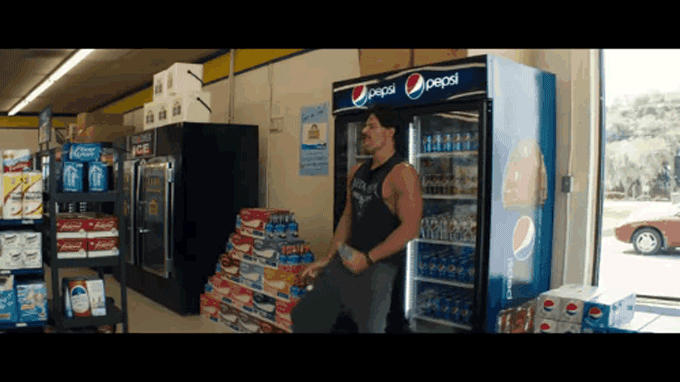 Adam Rodriguez's tiny white shorts.

When the dudes vogue at a South Florida drag bar. Not gonna lie, Channing is pretty good at his vogue poses.

Jada Pinkett Smith's entire onscreen presence especially because she's swathed in sexy lady suits for the entirety of the film and refers to all the ladies as "queens." Also, she's the only person in the entire world who can rock a power fedora.

Jada's steamy little girl-on-girl moment with Elizabeth Banks OH MY GOD. Queens.

Twitch from

So You Think You Can Dance

(!!!) putting some rando girl's hand down his pants (!!!).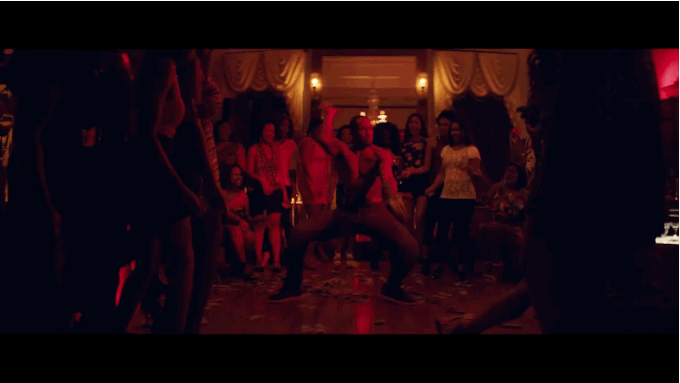 Michael Strahan's powerful, powerful lamé-clad thighs.

Channing Tatum's private Ginuwine "Pony" routine in his man shed while basically fucking the furniture he's building with a power tool. Holy.

Donald Glover's silver suit (which he was obviously shirtless under). Donald Glover serenading us in general. 

The revelations that Mike Lane (Channing Tatum) is both a cookie guy and belief that his God is a she. Also, he's into bacon and mimosas and will commit to a

Downton Abbey

every weekend kind of lifestyle for his lady. Be still our hearts!

Anytime Matt Bomer sings, especially his epic finale song. Swoon.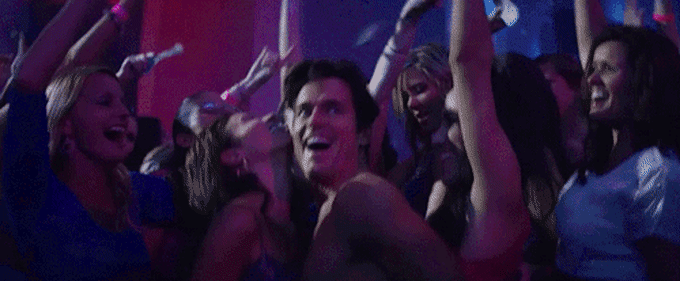 When Ernest a.k.a. Tarzan reveals himself as a Sad Boy Stripper :-( Bb! So sensitive!

Also Tarzan being a really talented glitter painter. Wtf?

The rumpled bedhead of Matt Bomer next to the bespectacled Joe Manganiello. GD.

Adam Rodriguez's "Candy Shop" routine. Only thing that would have made it better is if 50 Cent himself would have shown up. Next time 50?

Joe 

Manganiello's

 weird zipper vest that proves to be VERY easily 

unzippable

 (God bless 

Andie

 

MacDowell

).​

Matt Bomer's jorts. 'Nuff said. P.S. When did Matt Bomer become an incense bro?

JOE'S S&M ROUTINE TO "FUCK YOU LIKE AN ANIMAL" WE'RE SCREAMING!!! Prefaced by Joe in a TUX! A TUX! WIFE US.

When Channing Tatum did a headstand between a girl's legs. WHILE SHE WAS SITTING ON A CHAIR. Like, WHAT.