27-year-old Tracy Kiss has been hot mom-ing it up on Instagram since breaking up with her ex. She took things further by using her ridiculously good looks to raise money for charities and causes she supports, but GoFundMe has shut down her exchange of nudes for donations, the Mirror reports. Her campaign was kicked off the site after she posted a topless photo with strategically placed emojis (below). Even the notoriously strict Instagram lets her pull of the emoji move.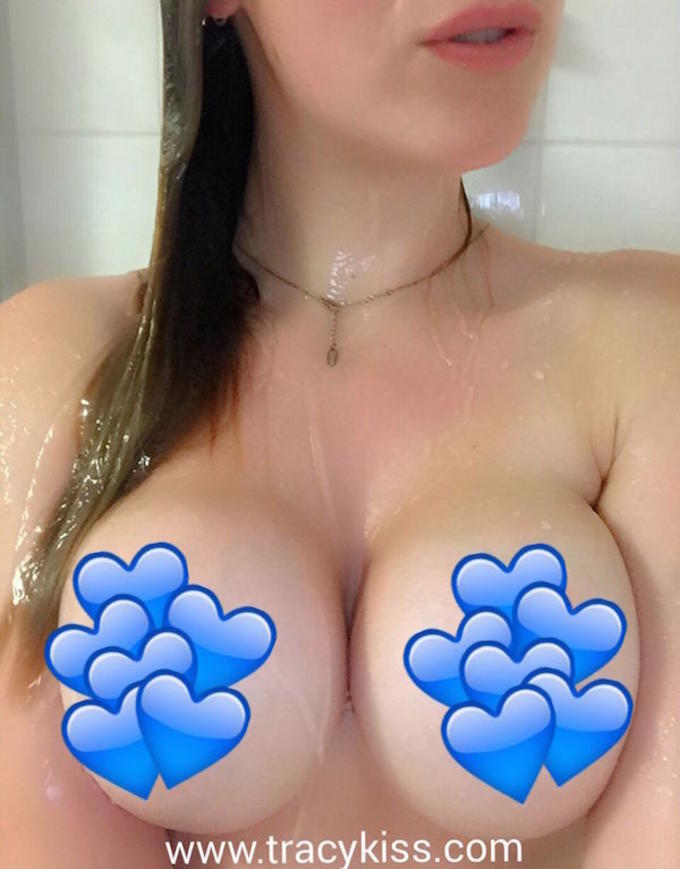 ""I was shocked when GoFundMe closed my fundraising page because of my controversial photo content violating their terms and conditions, which was a single topless photo that I'd censored by emoji hearts so didn't actually expose anything," she told the Mirror. 
Fear not, though. Kiss isn't going to let the prudes at GoFundMe shot down her nudes deal. She says she's going to continue to raise £10,000 for charities. But it appears her campaign on YouCaring has been shut down as well. 
There's always CumFundMe.