The Jump Street movies are some of the funniest of recent years. And Broad City is just about the greatest sitcom on TV. So the two of them coming together should be pretty much the best thing ever.
Sony have a female-led Jump Street spin-off in the works—and it's being written by Lucia Aniello and Paul Downs, who are writers and co-producers on Broad City. And if you think you recognise Paul Downs, that's because he also plays Trey, Abbi's annoyingly perfect gym colleague on the show.
There's no other details as yet, but we're already excited. Obviously, we'd love to see Abbi and Ilana as a bumbling cop double act trying into infiltrate a high school (kind of like that episode where they end up getting stoned in a college dorm room). And cameos from Channing Tatum and Jonah Hill as well. Oh, and Hannibal Buress in the Ice Cube role.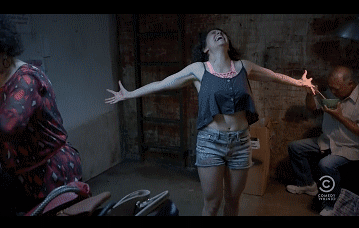 [via The Tracking Board & Film Divider]