It took jurors less than four hours to end one of the craziest stories to come out of the Internet.
Today, a jury found Ross William Ulbricht, the 30-year-old founder of the underground website known as Silk Road, guilty on seven counts, including conspiracy to commit money laundering, drug trafficking, and computer hacking. 
Ulbricht started the mysterious website back in early 2011. It managed to remain secretive because it was only accessible through the anonymous browser Tor (which made an appearance on House of Cards, at the end of season two). Silk Road rose to prominence thanks to the long list of illegal goods that were up for sale, and it became known as the "Amazon of Drugs." Users could purchase illegal guns, drugs, medical supplies, fake IDs, hacking programs, and a variety of other things that weren't openly available on the Internet. On October 2, 2013, the FBI shut the site down and arrested Ulbricht while he was in front of his laptop at a library in San Francisco.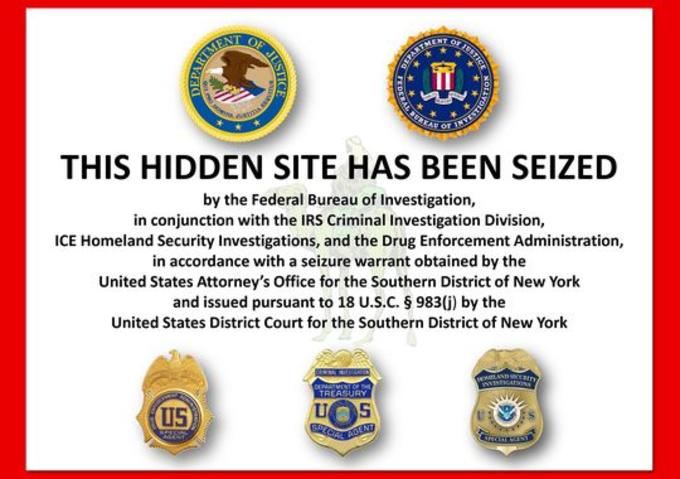 Prosecutors said that the site generated almost $213.9 million in sales and $13.2 million in commissions. With all that money going around, bitcoin was Silk Road users' primary way of keeping transactions anonymous and keeping the FBI off their tracks—or so they thought.
Ulbricht's defense team argued that he started the site but quickly handed it over to other moderators, and they were the ones who transformed it into a drug marketplace. Team Ulbricht argued that once Silk Road's moderators found out that the FBI was onto them, they set up Ulbricht to be their fall guy. Silk Road's mastermind was a mysterious figure named "Dread Pirate Roberts," an alias borrowed from one of the characters from the '80s movie The Princess Bride. The prosecutor's job was to prove that Ulbricht and Dread Pirate Roberts were the same person. In the end, the jury agreed that he was.
What ultimately brought Ulbricht down was the laptop he was using when police nabbed him on that day in San Francisco. Undercover agents in the library pretended to get into an argument with Ulbricht to distract him, and before they arrested him, were able to grab his laptop before he was able to encrypt it. This left a huge library of chat logs and other data open for the FBI to go through at will. The laptop also showed him logged into Silk Road under the Dread Pirate Roberts alias. So, the dude probably knew this whole ordeal wasn't going to end well.
Additionally, Ulbricht kept a personal journal on his computer that detailed the struggle of keeping his double-life secret:
I felt compelled to reveal myself to her. It was terrible. I told her I have secrets. She already knows I work with bitcoin which is also terrible. I'm so stupid. Everyone knows I am working on a bitcoin exchange. I always thought honesty was the best policy and now I didn't know what to do. I should have just told everyone I am a freelance programmer or something, but I had to tell half truths. It felt wrong to lie completely so I tried to tell the truth without revealing the bad part, but now I am in a jam. Everyone knows too much. Dammit.
According to The Wall Street Journal, Ulbricht's defense attorney, Joshua Dratel, tried to paint a Gone Girl-like scenario to explain the diary and save Ulbricht's ass. "A journal like that and saving it on your laptop? A little too convenient," he said. "Does that sound like [Dread Pirate Roberts]?" 
This is most likely what the rest of the court did after he said that: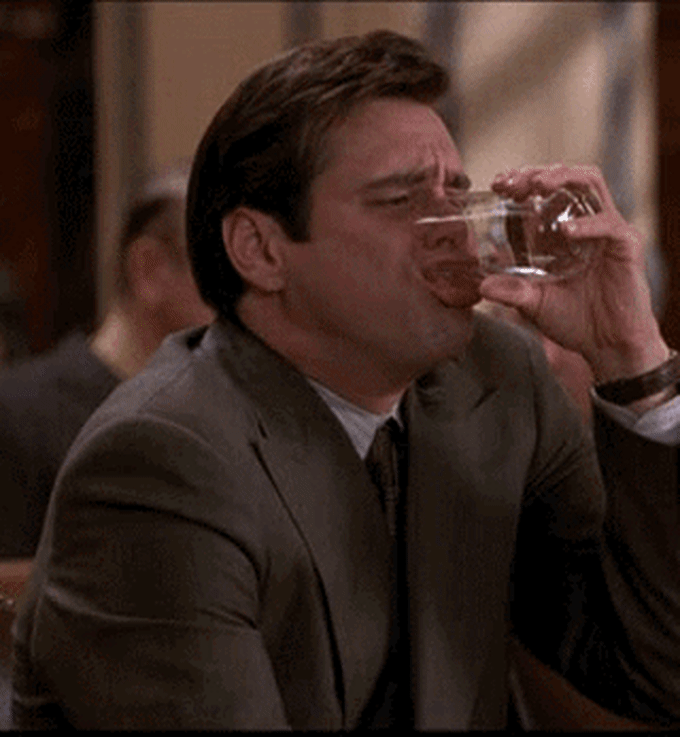 At one point the prosecution brought in one of Ulbricht's college friends, who admitted that he helped set up Silk Road for Ulbricht before it was launched. In exchange for his testimony, investigators offered him immunity. 
The craziest part of the story is that Ulbricht went full Tony Soprano and was ready to assassinate any blackmailers who might have gone to the feds. (He wasn't going to do it himself, of course—he had money for that.) According to prosecutors, he spent close to $730,000 to have up to six people killed, but there's no evidence that any of the murders actually happened. But one of the victims was to be Silk Road admin Curtis Clark Green. Luckily for him, the hit man Ulbricht attempted to hire was actually an undercover agent. The agent and Green worked together to send faked photos of his body to Ulbricht. 
One of the chats between Ulbricht and the hit man, who claimed to be of the Hells Angels, were stored on his computer:
Price for non-clean is 150-200k USD depending on how you want it done. These prices pay for 2 professional hitters including their travel expenses and work they put in. We can use out of town hitters if you want as well, but I would not suggest them because they come with an extra cost and you don't seem to care how he is taken care of.
When would you like this done?
Unfortunately for Ulbricht, he ventured into uncharted territory when he set up shop on Tor. He made a ton of mistakes along the way that eventually led to his capture, like using his real email address when looking for people to work on Silk Road, boasting about running a multimillion dollar drug marketplace on his LinkedIn profile, and using his real name in a ton of places that traced back to his being Dread Pirate Roberts. With the original Silk Road out of the picture, many alternative sites are popping up in its place. Rest assured that the operators of these sites will be using Ulbricht as an example of what not to do.
With so many similarities between Ulbricht's story and Walter White, it's a shame for him that no one came in clutch with an industrial magnet to erase what was on that laptop. Shucks. 
Ulbricht's tentative sentencing date is May 15.