After their Christmas Day hack brought down the Playstation and Xbox online networks, the Lizard Squad hacking group was probably feeling pretty good about themselves. That changed today when U.K. police raided the home of Vinnie Omari, a member of the group who allegedly participated in the breach.
Omari sent a picture of the search warrant to Daily Dot to prove that it really happened: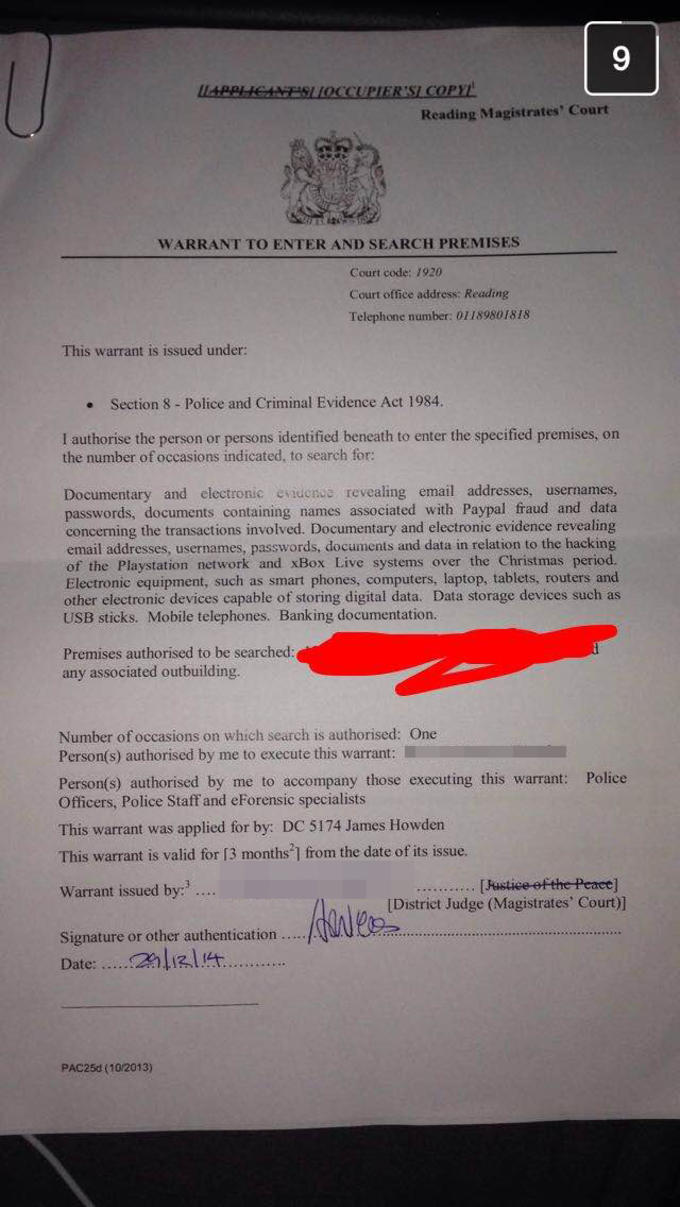 In the body of the email, he wrote that "They took everything. Xbox one, phones, laptops, computer USBs, etc."
Omari says he is just 22 years old, and has yet to be formally charged with anything. He was released today on bail, with his receipt somehow making its way onto Twitter:
Poor Vinnie http://t.co/aKBT9uZwnY #skidfail

— briankrebs (@briankrebs) December 31, 2014
Lizard Squad has used the publicity from their PSN/Xbox Live hack to sell their services to consumers, and one member told Daily Dot that the whole episode was merely a publicity stunt designed to get this Lizard Stresser product off the ground.
ppYXk5bDrN1qYsXgd4cZlWTqMfwSCPE
[via Daily Dot]