It's not everyday you stumble across a marijuana plant growing in your back garden, but that's exactly what happened to pensioner, Patricia Hewitson earlier this week.
Unaware that she was growing the illegal substance, Mrs Hewitson grew the plant to over 5 foot in height using just a basic packet of "bird seeds" before deciding to contact BBC Radio Devon to help her identify the plant that she had grown.
The pensioner, from sleepy seaside resort Exmouth, went on to appear on the BBC radio show soon after contacting them and was shocked to find out from one of the presenters that she was in fact growing cannabis.
BBC Radio Devon notified the police after making the discovery, and the police organised with the 65-year-old to destroy the plant.
The cannabis plant reached 5 foot in height.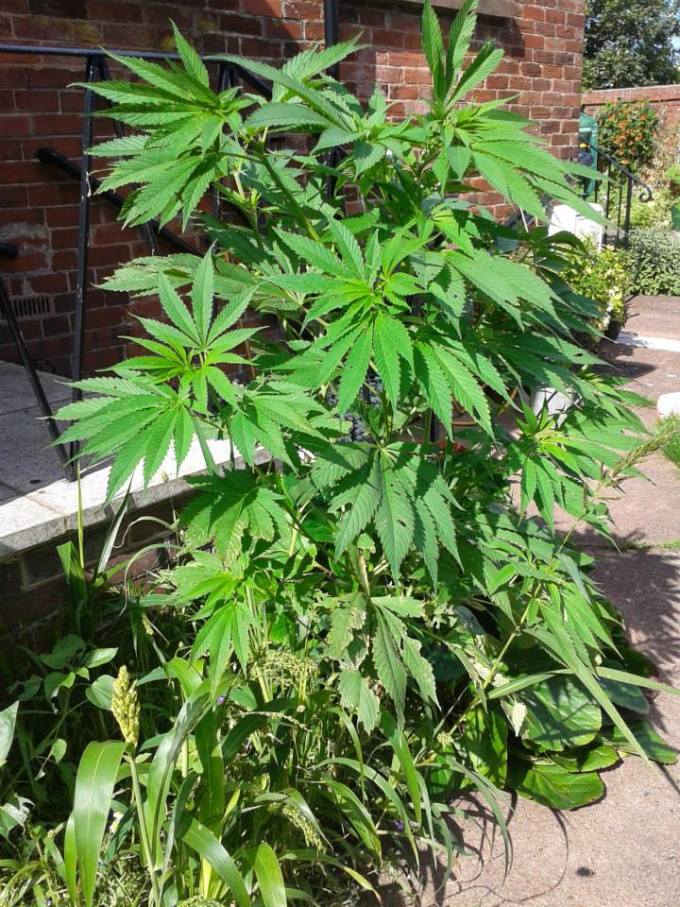 Here's a recording of the show where the 65-year-old pensioner found out what she was actually growing.
[via the BBC]