1.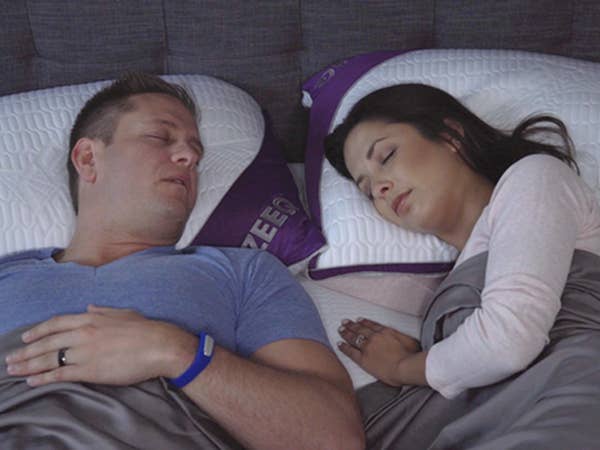 If you've ever tried to fall asleep with headphones on, you know how miserable it can be. It's cool at first, then you wake up at 4 a.m. to a blasting Jason Derulo song, with a sideways earbud stabbing your earhole at a weird angle.
The ZEEQ pillow solves that issue by cramming eight speakers into a pillow.
The creator of the pillow explains, "One night, I took apart a pair of wireless headphones and shoved them inside my pillow. And to my surprise, I was able to hear the music, but my wife wasn't. I knew I was onto something."
But that's not all. The ZEEQ pillow does other stuff—it vibrates when you snore, it vibrates to wake you up, and it monitors your sleep activity, probably collecting your sleep data and sending it to the government so they can better control you while you're vulnerable.
So if having eight speakers in your pillow sounds appealing, you need to get one of these. It streams from iTunes, Spotify, or the included "sleep tracks," which are probably bangers. Watch the ZEEQ commercial below.