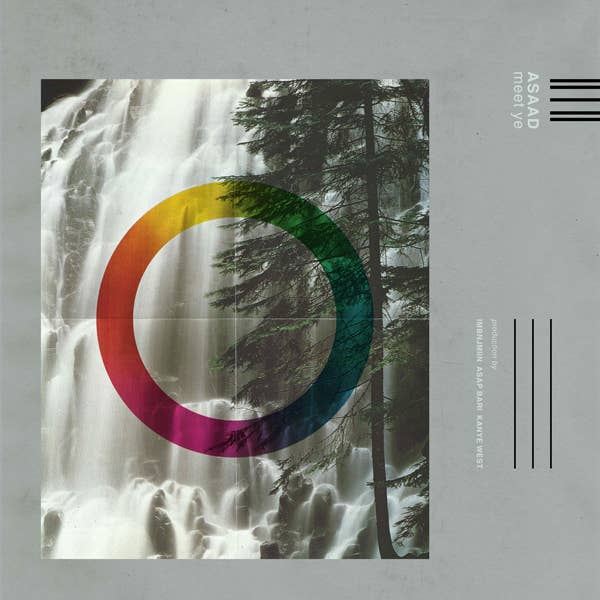 Every song has a story behind it, but the one behind ASAAD's new single "MEET YE" off the ORANGE BATH EP is a unique one.
"Kanye and [A$AP] Bari were in the studio and as Bari was shutting his computer it accidentally started playing a song, which is the sample you hear," ASAAD explains. "Kanye heard it and told him to loop it."
On the way to record, ASAAD got into a car accident. "When I got to the studio I didn't have a pen or anything," he says. "So I ended up writing my verse with a sketching pencil on some random fashion drawings."
"MEET YE" is Asaad's 275th song of the year so far. He plans on dropping 366 songs in 2016. Check out his ORANGE BATH EP here.
---
---
Sketches of the original lyrics: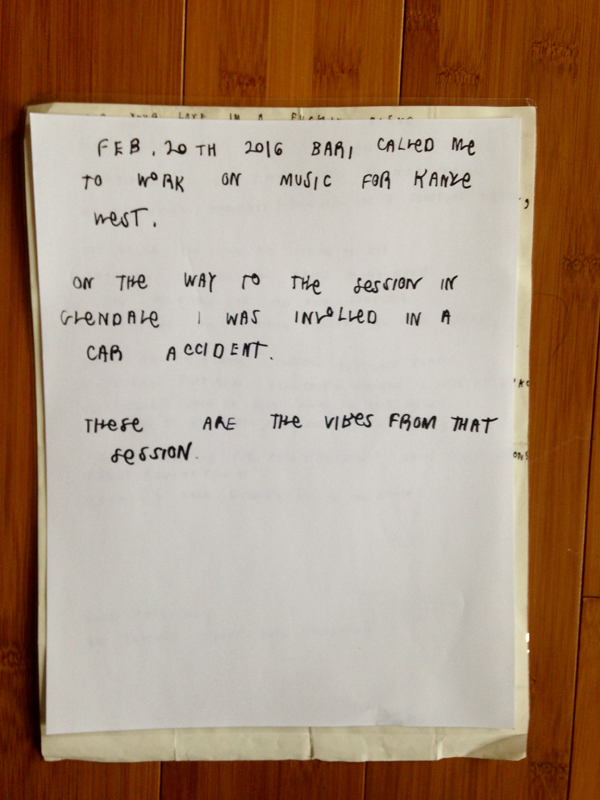 ---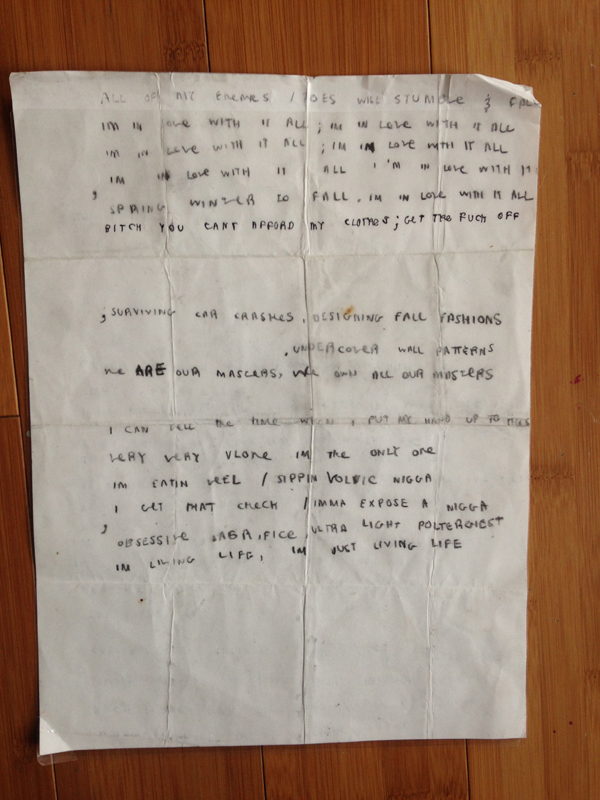 ---