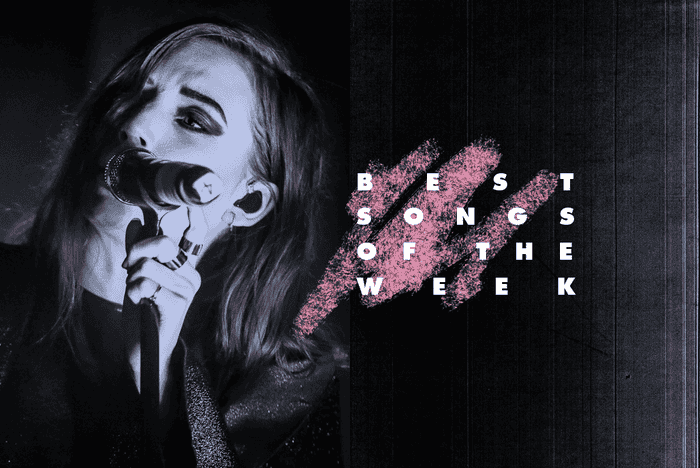 With so much good music steadily coming through, it's easy to miss some of the best. To help prevent this, we've rounded up the best new songs of the week. Here are the songs you can't afford to skip, in no particular order.
Tyler, the Creator - "Rose Tinted Cheeks"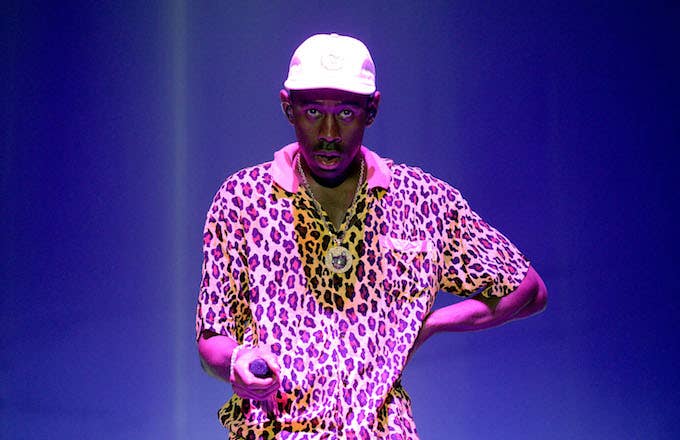 Flower Boy showed a romantic and vulnerable side of Tyler, the Creator that we'd previously glimpsed, but never experienced in a sustained form. Naturally, some material was left on the cutting room floor, and Tyler recently unveiled one of these "rough drafts," the breezy "Rose Tinted Cheeks." A departure from the steely, bracing "Okra," his previous loosie, this cut feels like a companion piece to Flower Boy's "See You Again" (which Pitchfork noted actually incorporates the phrase "rose tinted cheeks").
This bashful love song features a pitch-shifted Tyler spitting intricate rhymes, including a meta 20th Century Women reference that'll warm the heart of any film geek. The raw, unmastered instrumental adds to the song's confessional quality; it's as close as we've ever heard Tyler come to pure bedroom pop, luxuriating in warm electric piano chords before the track blossoms with trilling strings and clean guitar. Tyler said the final hook would have been recorded by a female singer, but this demo only solidifies just how he was firing on all cylinders during the Flower Boy sessions. Plus, if you ever end up on a date with Tyler, now you already know the perfect itinerary: sushi and a show at the Echoplex.—Grant Rindner
Billie Eilish & Khalid - "Lovely"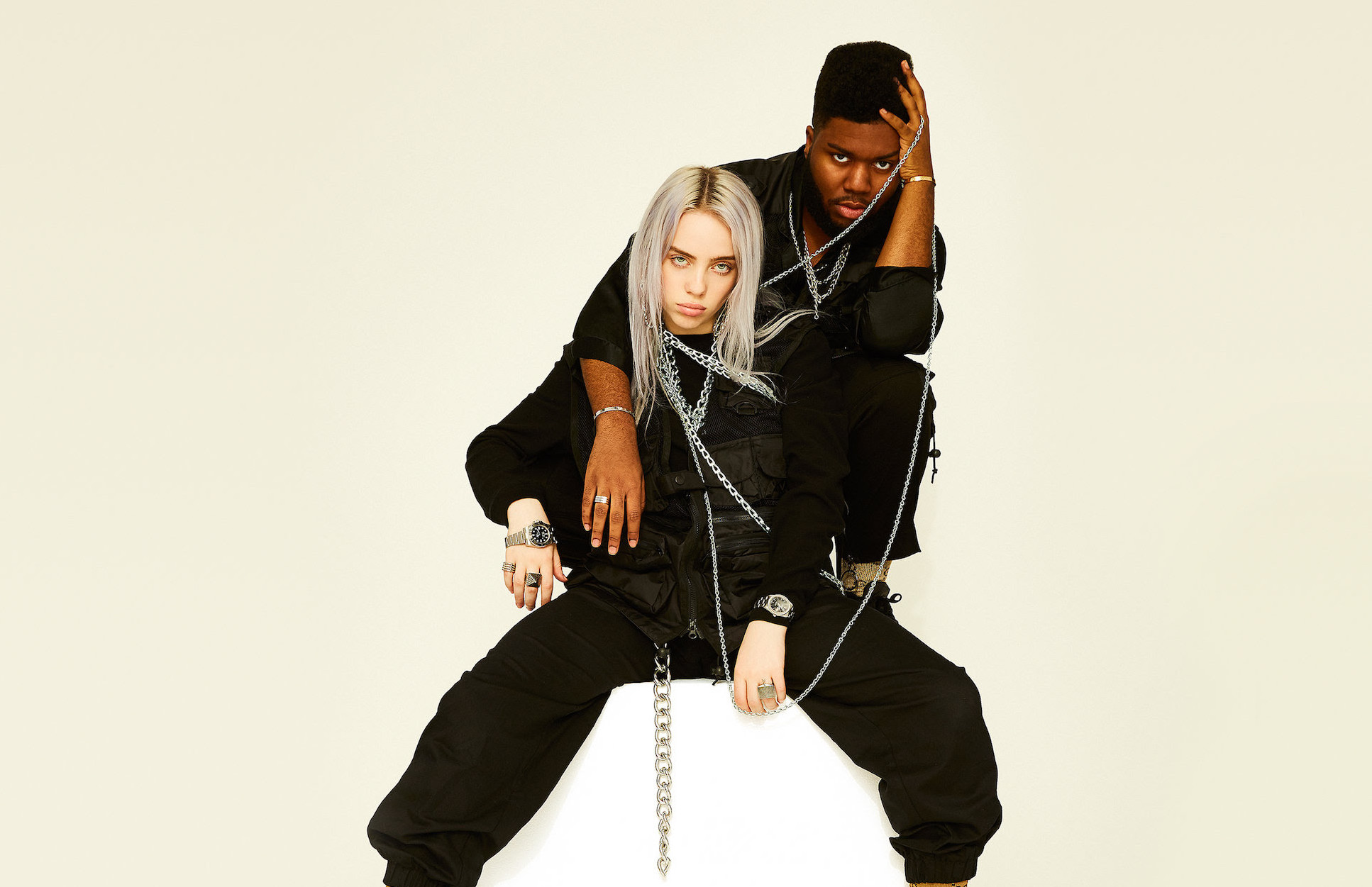 This combo makes perfect sense in retrospect, but thus far, Billie Eilish and Khalid have occupied different corners of the pop spectrum. Billie rose to stardom over tight, moody electronic production from her brother Finneas, while Khalid's American Teen has more of a big-band, open-arms vibe. Their vocal styles are markedly different too—but as we found out on "lovely," the former's husky murmur is the perfect complement to the latter's warm drawl. 
Finneas handles production once again, and he shared a touching note on Instagram upon the song's release. "Khalid is one my favorite artists in the world and I feel lucky to call him a friend," he wrote. "The three of us wrote this together in my tiny little bedroom... Special thanks to Madison Leinster for playing violin on this song. You can't fake strings like that."—Graham Corrigan
Rae Sremmurd ft. Travis Scott - "Close"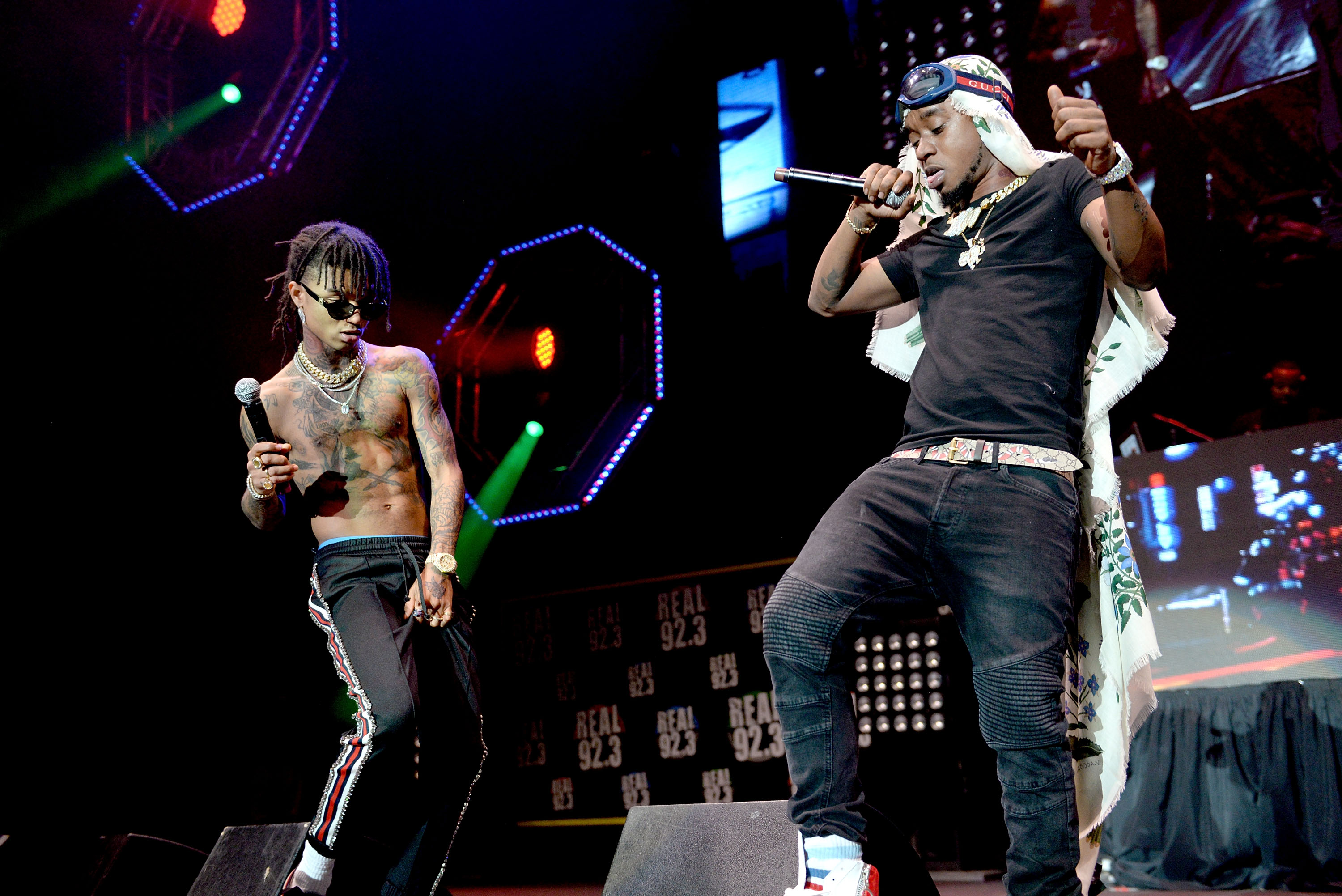 It's sounding more and more like Rae Sremmurd are about to have a big moment with their upcoming three album project SR3MM. They have already released a summer party starter in "Gutemala" and a club hit in "Powerglide," and new track "Close" is another example of their versatility. It's a woozy, melody heavy song that is a little more mournful than the majority of their happy go lucky bangers, and it's already on repeat.—Alex Gardner
Khalid, 6LACK, and Ty Dolla Sign - "OTW"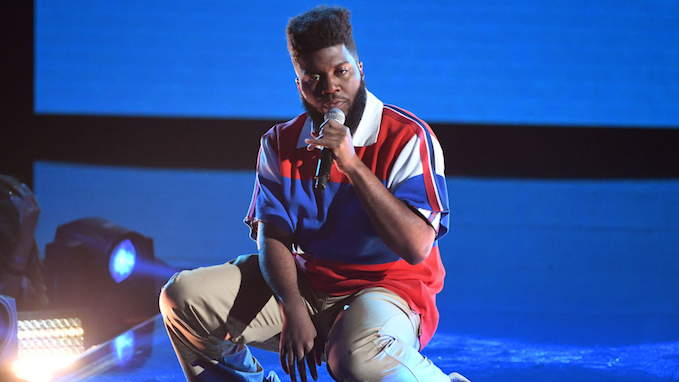 Khalid's incredible week continued with "OTW." This time he's the lead artist, with 6LACK and Ty Dolla Sign guesting. Nineteen85, Idan Kalai and Brian Alexander Morgan handled the production, creating an uptempo, hummable hit that is neatly divided into each artist's moment. Everyone does something different—Ty carries the second verse with an operatic performance, and 6LACK closes things out with a devastating minor-keyed, car-themed contribution. But the larger lesson here: Khalid is trying new things with new people, and it sounds excellent.—Graham Corrigan
VanJess - "Addicted"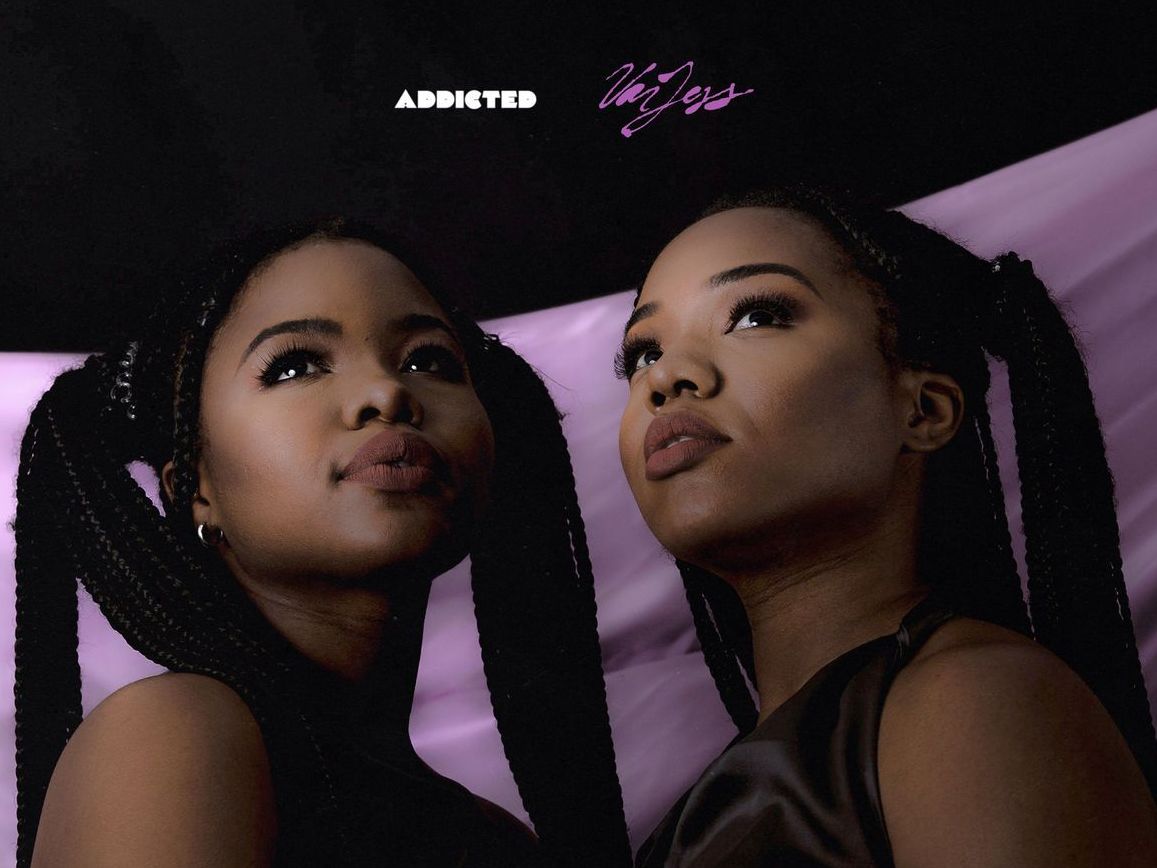 Every song VanJess has released within the last year or so has hit its mark. The sister duo found their pocket with an even blend of R&B and house—so far, the majority of their singles have managed to be soulful, and an invitation to the dance floor.
Their latest single "Addicted" features bouncing production from IAMNOBODI. It's one of their more seductive cuts, and VanJess continues to prove they have incredible range when it comes to their vocals, influences, and overall output. "Addicted" is yet another win for this sister duo, and a reminder for everyone else that it's time to start paying attention. —Adrienne Black
Lykke Li - "Deep End"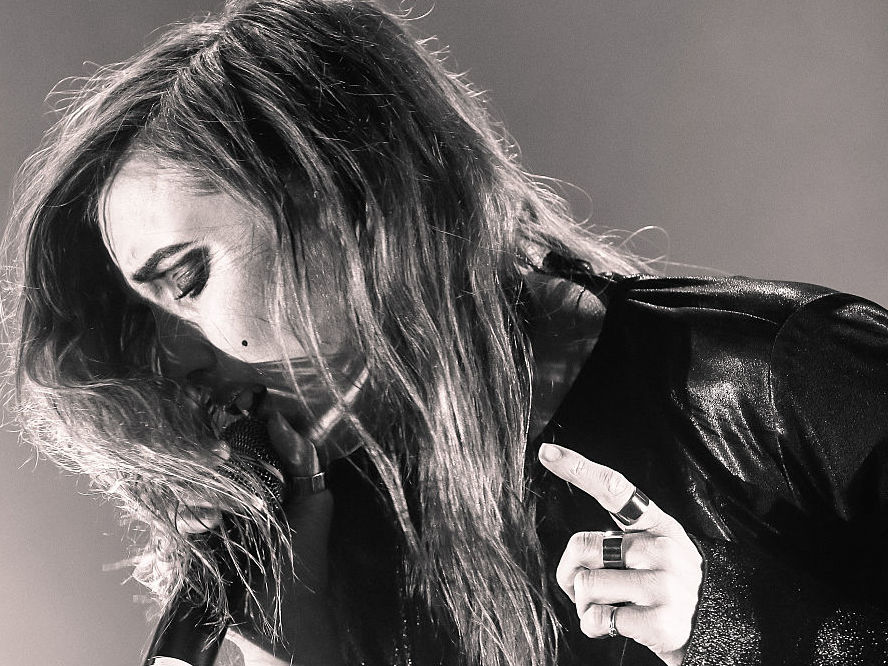 Earlier this month, Lykke Li said that her next album will return to a more pop-leaning sound. Yesterday, the Swedish singer delivered on her promise with the announcement of her new album so sad so sexy and two new singles. "Hard Rain" is a more contemplative slow-burner, but "Deep End" goes all-in on the pop approach, and it's one of Lykke's most immediate songs to date. Even with the big hook and a build-up reminiscent of *NSYNC's "Bye Bye Bye," there's a timeless quality to Lykke Li's songwriting that gives "Deep End" more substance than a disposable pop hit. The album so sad so sexy comes June 8.—Jacob Moore
6 Dogs ft. Lil Skies - "Off The Gas"
The next internet star to migrate to the mainstream will be 6 dogs. After making his name on tracks like "Faygo Dreams," and "Buttcheeks," the Georgia-born artist returned this week with "Off The Gas," a collaboration with Lil Skies. It dropped this week via Mad Love/Interscope Records, and according to the press release, "more new music from 6 dogs is imminent."
The song itself is the sort of subtle, gummy wave that 6 dogs has worked to perfect in recent years. It's equal parts driving and depressed, an ode to gas of all types and the hallucinations they evoke. Skies adds a jolt of energy with a metallic, shrill verse in the second half, and 6 dogs proves his staying power by following through—the "Off the Gas" outro is worth the wait.—Graham Corrigan
MorMor - "Whatever Comes to Mind"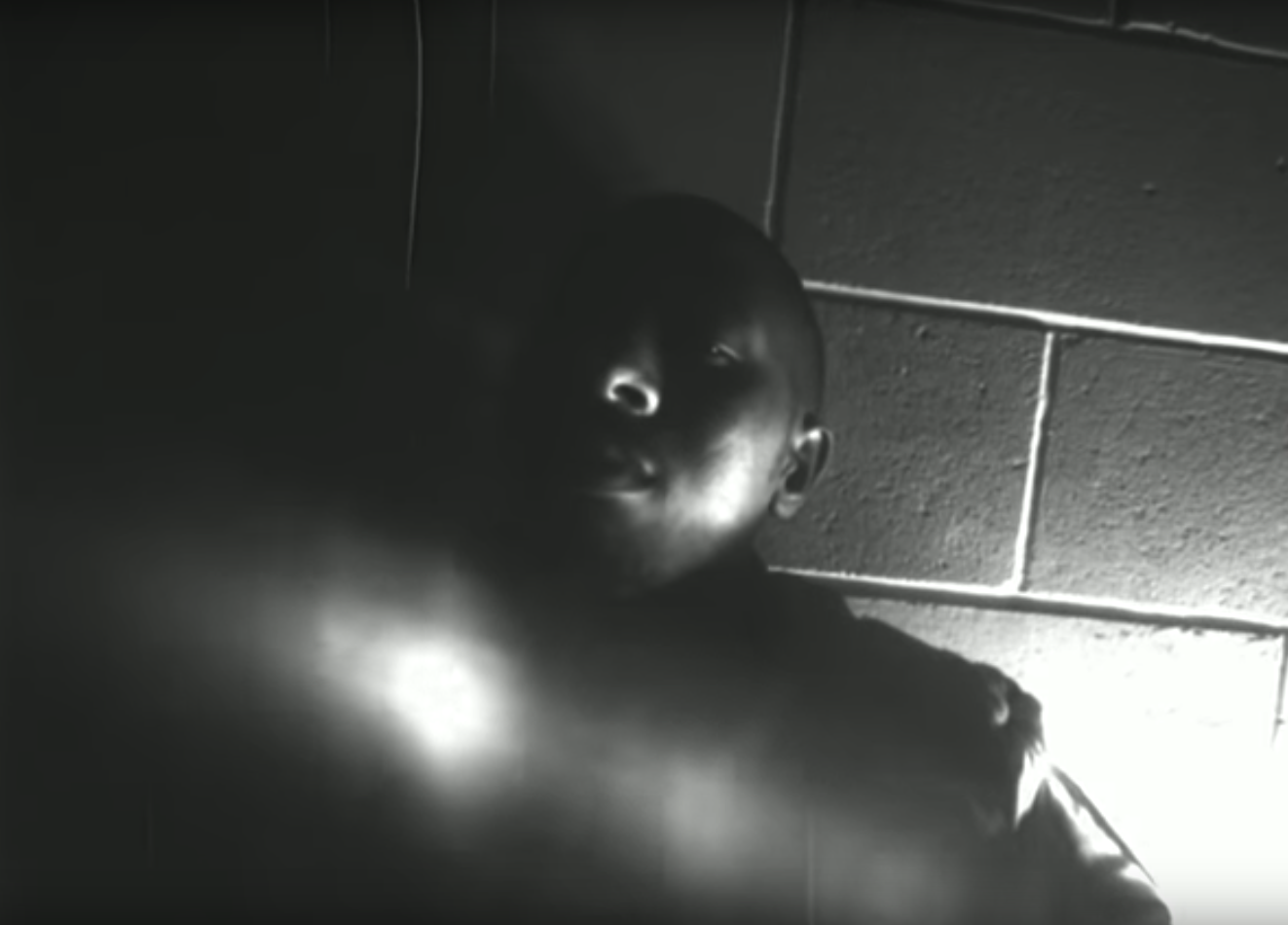 Toronto artist MorMor had one of our favorite debuts of the year with "Heaven's Only Wishful," and he followed it up with "Whatever Comes To Mind." Without abandoning all the things we loved about the first single, "Whatever Comes To Mind" showcases MorMor's sophisticatedly soulful side. It lets loose without losing control, and it's another step toward MorMor cementing his spot as one of the best new artists on the rise right now. We can't wait to hear where MorMor goes next.—Jacob Moore