1.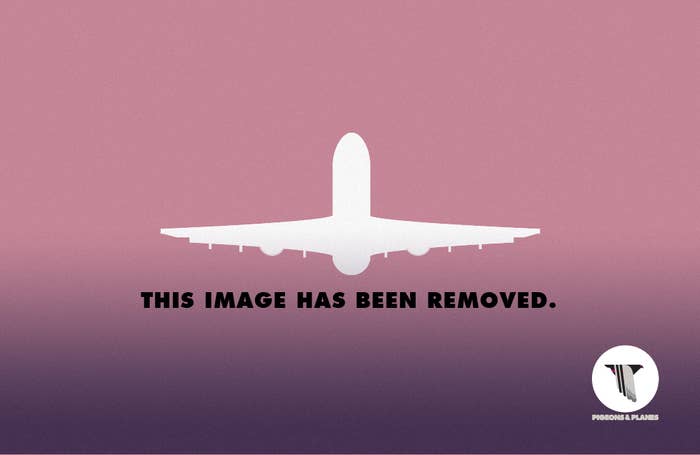 2.
30. Death Grips - Full Moon (Death Classic) Time of Scream: 1:17
Literally Sounds Like: yeeeeeeAHHHHH
There's a long line of rap pseudo-screamers, stretching back to the Beasties' collective adenoidal yawp, but few aside from Death Grips' MC Ride have managed this particular degree of visibility and pure menace. To be sure, a fair number of tracks from Death Grips' two 2012 releases exemplify the sort of booming vocal style that Ride has long since adopted, but the band's 2011 debut EP houses his most unhinged vocal take to date. Playing off a set of clattering noise blasts straight out of the Black Dice mould of performative noise, Ride spews venom over "Full Moon (Death Classic)" with the sort of pure recklessness that's only marked this early material. Though it may lack the polish and subwoofer shattering production of later Death Grips tracks, it best showcases MC Ride the madman–someone to be feared from his very entrance on the track.
3.
29. Okkervil River - "For Real" Time of Scream: 3:09
Literally Sounds Like: CAAAAN'T!
Some screamers make bands about about their screaming, but Will Sheff of Okkervil River is an under-the-radar screamer, unleashing his wail only at emotional crescendos, something memorable if you check the band out in concert. This may seem surprising considering the bookish reputation and meek appearance of the singer and his band, but Okkervil River is a tougher band to peg down than all of that, an idea particularly emphasized on Black Sheep Boy. Though "Black" is also noteworthy for its screaming peaks, "For Real" is an impact song, full of jolts in the form of sudden electric guitar blasts and cymbal crashes. The song plays off the word "real," and when the tension builds to Sheff repeating "things really really really really really are hard," there is only one place for the song to go but to a scream: "You can't hide." It's emotional and powerful, judiciously placed, and ultimately unforgettable.
4.
28. Bikini Kill - "Liar" Time of Scream: 1:37-1:50
Literally Sounds Like: AHHHHHH! GAHHHHHH! WAAHHHHHHHH AAAHAHHAHAAAAHH!!!
Yes, Kathleen Hannah is a masterful screamer, but it's actually drummer Tobi Vail that gets the scream award for "Liar," making like a horror movie victim and just releasing deep terror screams that unhinge as much as they slightly amuse for being so over the top.
5.
27. Los Campesinos - "We Are Beautiful, We Are Doomed" Time of Scream: 3:14-3:16
Literally Sounds Like: I HOPE MY HEART GOES FIRST!
Gareth Campesinos has an emo screaming style but with a hardcore sensibility, not screaming in pain but for exclamation in an attempt to seem like an authority. Many of his vocals are sung in a near scream but on "We Are Beautiful, We Are Doomed," Gareth leaves nothing up to the imagination, providing audiences in their live shows with one of the more memorable interactive moments, where a hundred voices will scream the line with him in unison. The song says "we," not "I," afterall.
6.
26. Death - "Leprosy" Time of Scream: :35
Literally Sounds Like: rrrwhooooooaaAHHHHhhhhooooo
So if you saw that documentary that got all that acclaim last year, you may or may not be aware that there's actually another band called Death straight out of the death metal hotbed of Orlando, FL. Named Death by founder Chuck Schuldinger as a way of memorializing his brother Frank who passed several years earlier, the band delved wholly and wholeheartedly into the macabre. Appropriately, the leadoff track from the band's second LP Leprosy features some intimidating moments, but check Schuldinger's vocal entrance to the track. After a couple of chugging riffs lay the groundwork, a wordless roar of sorts tears the track at its seams. There's still five minutes more of brutality that follow, and the whole rest of the record after that, but this single moment lets you know what's coming–and you certainly don't want to look away.
7.
25. Keiji Haino - "C'est Parfait" Time of Scream: 4:30 first, then throughout
Literally Sounds Like: ohWHYYeeeeeeee
The Far East noisenik Keiji Haino first made his name as the resident bellower for the thunderous Japanese duo/trio Fushitsusha. But as their career has gone on, Haino's accomplished solo career has simultaneously unfolded. His solo material is all about pushing limits and unpredictability, so his recent New York solo show that showcased his vocal acrobatics seemed, from the outside, a bit of a welcome retread. 2002's "C'est Parfait" showed Haino's first explorations of his own voice. It's a 44-minute track of minimalist oozes, whines and moans, pained gasps and stomach-churning screams, all sewn together with some of his characteristic instrumental experimentation. Haino earns points here not just for the sheer terror that "C'est Parfait" conjures, but for the diversity of methods it uses to do so. Haino is no one-trick pony, he's a ghoulish screaming chameleon. See if you can make it through each incarnation.
8.
24. La Dispute - "Such Small Hands" Time of Scream: Entirety
Literally Sounds Like: A really angry guy reading his poetry to his girlfriend before he murders her
Over the minute and a half that La Dispute performs "Such Small Hands," the song is a tense, ascending scream in of itself. You notice it right away, with the desperate voice of Jordan Dreyer getting more and more agitated. The song unfortunately stops before we see where it's all going, but it's still pretty amazing to watch it even get to that point.
9.
23. The Rapture - "House of Jealous Lovers" Time of Scream: 1:29-1:36
Literally Sounds Like: SHAKE DOOOOOOOOOOWWWWWWWWWWWNNNNNNNN!!!!!
Disco, cowbell, dancing, and screaming? Such is the recipe for dance punk as told by The Rapture and DFA Records. Luke Jenner screams everything in the song, tunefully throughout the verse's repetition of the song's title. But, then not so tunefully at the verse's peak, with Jenner drawing "shake down" out for as long as humanly possible. The scream is almost just there for the hell of it, as the song is a party jam at its core, but if you got pipes like Jenner, might as well throw the shriek on there, because it might just make it (like in this case) a classic.
10.
22. Bathory - "A Fine Day To Die" Time of Sceam: 1:45
Literally Sounds Like: Ahhhhhhggghhh
Bathory, and Quorthon (the songwriter at the heart of the project) weren't Black Metallers of the church burning variety. They left that to their more ideologically concerned brethren, but before the project devolved into the sort of Viking metal that the region would eventually become known for, they released a couple of albums that represented exactly what we've come to expect from traditional Black Metal bands: tinny guitars, tremolo picking, freakish yawning vocals populated the majority of these early records. On the fourth of these albums, Blood Fire Death, Quorthon unleashed a more expansive number titled "A Fine Day To Die." In opening with a forboding acoustic segment, he establishes a bit of a bait and switch, before the track collapses into the sort of loping terror that he'd been known for by that point. It all hinges on a momentary squall of noise, punctuated by a dying scream courtesy Quorthon. It's a trick he employs throughout, as a sort of marker of the shifting segments of the 8 minute odyssey, but it's no more striking than in its initial incarnation.
11.
21. Bright Eyes - "Let's Not Shit Ourselves (To Love and To Be Loved)" Time of Scream: 4:52-:4:57
Literally Sounds Like: ABC, NBC, CBS BULLSHIT!
Conor Oberst has plenty of screams to choose from over his long career, with the highest rate coming with his band side-gig Desaparecidos, but these signature wails have begun finding their way into his music less frequently as he has gotten older. On "Let's Not Shit Ourselves," the closer from Lifted or The Story Is in the Soil, Keep Your Ear to the Ground, Oberst's screams are noteworthy, not as much for the emotion but for what he says during the screams. Clearly worked up and tense about the political landscape at the time, Oberst calls out the three major networks, ABC, NBC, and CBS, before capping off the line by yelling "Bullshit!" The best screaming though comes right after this, with the climactic "I've got the blues / that's me!" line, which also showcases Conor's youthful abandon. Oberst has always had a voice that is love or hate, but without his screaming, it would be far less likable, and likely far less successful.
12.
20. Deftones - "Bored" Time of Sceam: 3:35-3:52
Literally Sounds Like: GEEHHHT BOOOORRRRAARARARED! GEEHHHT BOOOOOORRRRARARAED! GEEEW ARRRRARARARARAA!
"For Real" and this song were two tracks that the memory of first hearing is vivid. It was MTV, late at night and the Deftones came on, and I remember being real unsure if this was a Limb Bizkit type band or something better. I still can't answer that question to this day. But the third chorus when Chino Moreno hits the difficult sustained high note is such a tuneful and pleasant bit of songwriting that it can get a kid that was probably really into Weezer to go and buy a CD. Now, the finale is what boils my blood, with Chino even ceasing decipherable language at one point, screaming his heart out, and succeeding in what essentially launched the band's career.
13.
19. Diamanda Galas - "Litanies of Satan" Time of Sceam: 10:45
Literally Sounds Like: oh di di di di cha cha cha cha yeeeeeeee
After years of experimental tinkering, Diamanda Galás (neé Athamandia Galás) career delved decidedly toward dramatic piano ballads–compelling in form, but no more frightening than your everyday solo piano track. It may come as a surprise then, if that realm of Galás's career is the one you're most familiar with, that one of her early compositions made it's way here. But "Litanies of Satan" manages a fair bit of peeling vocal utterances, without sacrificing that drama. Galás approaches "Litanies" with equal parts horror and opera. Sweeping grand gestures mix with muddled noise experiments and piercing gasps and groans. The climactic speaking in tongues at around the 10:45 mark manages to stand out in the midst of a, ahem, litany of other impressive squalls.
14.
18. Fleetwood Mac - "Silver Springs" Time of Sceam: 4:00-4:07
Literally Sounds Like: NEVER GET AWAYYY FROM THE SOWWWND OF THE WOMMAANNN THAT LOVVVES YOUU!!!
Pushing the limits of what is considered a scream, Stevie Nicks lets all the emotion of a jilted lover out in a gut-wrenching and affecting conclusion to one of Fleetwood Mac's very best songs. There are an alarming number of versions of this song, but the Greatest Hits one that is shorter (4:31 total) has her hitting the best screamy conclusion. It's one of the ultimate "you screwed over the wrong woman" songs, and the scream sells it.
15.
17. Masonna - "Spectrum Ripper" Time of Scream: Throughout
Literally Sounds Like: waaaahhhhrrrr or Raahhhhhhhhgggggg or caaarrrreeerrrrr (take your pick)
Since 1990, Kyoto's Maso Yamazaki has been brewing fear and blood and harsh noise under the name Masonna, along the way helping to define what the Japanese school of modern noise music means. Part of what that means can be found on his 1998 album Spectrum Ripper a 25-part collage of squealing oscillator bursts and Maso's truly demented vocal takes. I'd pick one moment as an example of his most prodigious squawks, but really, truly, anytime his vocals pop up into the mix its a terrifyingly inhuman sort of noise–something that nearly defies your ability to process it as a human voice. Nevertheless, Spectrum Ripper is never unlistenable in its harshness–its difficult to be certain, but its dense construction makes it so there's always something to hang onto. Mostly though, it's just scary. You can blame Maso's vocals for that.
16.
16. Whitehouse - "Wriggle Like A Fucking Eel" Time of Scream: 1:09
Literally Sounds Like: face the feast of powder / FACE THE FEAST OF POWDER
Even though Whitehouse's principal member William Bennett has been consistently making music for over three decades now it's never become entirely clear what he is. Noise musician? Power electronics forerunner? Punk poet? General provocateur? Generally shitty and terrifying dude? He's some combination of all of those, and "Wriggle Like A Fucking Eel" makes a case for at least several of them. Grinding gears underpin some shouted, squelched, screamed poetry of disturbing content. It's all a bit harrowing, but that's the way Whitehouse works, no relief, like, ever. Cut Hands, Bennett's primary post-Whitehouse project, set up a way for him to delve into more controlled instances of rhythmic explorations, but here he's still fully entrenched in his terrifying first incarnation. If I heard a dude yelling this sort of stuff on a street corner, I'd run.
17.
15. At the Drive-In - "Arcarsonal" Time of Sceam: 2:38-2:53
Literally Sounds Like: BEEEEEWAAAAAARE! BEEEEEEEWAAAAAARRRRE!!! BEWAAAAARE!! ZAAAAAA! RAAAAAHA!! BAAAAAAAA!! BBBAAAEEEEWAAAAREEEEEE!!!
"Arcarsonal" begins At the Drive-In's best album with plentry of screams. Basically, the entire song is Cedric Bixler-Zavala yelling "Beware!" At one point he asks us if we've "ever tasted skin" and it's a nice change of pace, little do we know "beware" is returning and he is bringing all his friends. The final seconds of the song display a man possessed, one of the few moments on album that the band ever captured what their live show actually sounded like. Whether the song pumps you up and shocks you into silence, it is an impressive display.
18.
14. Motörhead - "Ace of Spades" Time of Scream: throughout
Literally Sounds Like: YOU WIN SOME LOSE SOME IT'S ALL THE SAME TO ME
I'm pretty sure that every word out of Lemmy Kilmister's mouth since 1975 could probably described as a scream. The dude just has one of those voices where every word is potent and every verb that emits from his whiskey-burned pies is an admonition. The band's biggest single might be the platonic ideal of Lemmy's vocal style as a form. Though there's no real climactic moment, you might view the whole torrent of "Ace of Spades" speedy blues metal lyricism as one uninterrupted utterance. Both the mundane and the important are treated with the same searing monotone. Shy of one defining moment it might be hard to view this as one of the greatest screams, but, uh, look at Lemmy and tell him that. His particular brand of cig-induced hoarseness defies the loose rules of this list and begs for a whole song to be counted. So yeah, it's all the same to me.
19.
13. Joy Division - "Transmission" Time of Scream: 2:46-3:04
Literally Sounds Like: DANCE! DANCE! DANCE! DANCE! DANCE TO THE RADIO!
Ian Curtis spent only 24 years on earth but his mark is firmly in place. The intensity of his vocal performances are unparalleled, and "Transmission" may hardly be a scream in terms of the voice's loss of control, but in terms of emotion and effect, the closing "Dance, dance, dance, dance, dance to the radio" chants are composed screams, with Curtis holding back a bit and that making it all so provocative and somewhat frightening. Do you want to see this guy get more worked up? Exactly.
20.
12. Prurient - "I Have A Message For You" Time of Scream: 3:06
Literally Sounds Like: I HAVE A MESSAGE FOR YOOUUUUUUUUU
Under all of his various musical monikers and the record label that he runs (Hospital Productions) Dominick Fernow has a commitment to horror. With Vatican Shadow, its an exploration of the horrors of war, and with Hospital it takes many forms–the darkness of the world seen through the eyes of others. Prurient has always felt like his most personal endeavor, and its the one that he's spent the most time exploring. On a 2010 tape release called Lily Of The Valley / Return Of Happiness Fernow closed out a typically heavy ambient collection with "I Have A Message For You," a track that punctuated a series of heavy drones with Fernow's most disturbed vocal take to date. It builds slowly, but when he hits the titular phrase he hits it, and again and again. What that message is, exactly, is lost in the shuffle of tape hiss and a blown out vocal take, but it's clear that whatever the message is, he means it.
21.
11. Crystal Castles - "Alice Practice" Time of Scream: 1:57
Literally Sounds Like: Saddleyes SAD EYES
If, as the title suggests, this track is a sort of vocal warmup for Crystal Castles's singer Alice Glass, you'd have to imagine that it'd either be the most or least effective practice technique of all time. In the midst of some 8-bit witchery, Glass's vocals sound more than a little broken from the very start, but it isn't until the 2-minute mark, that she breaks into full on scream. The build pays off and she breaks into her full gothy horror, spewing spittle and bile over the rest of the relatively uplifting (if confounding track). "Doe Deer" from the followup to Crystal Castles might be the only track where she surpassed this one in pure vocal nodule-inducing catharsis, but you have to applaud her for her control in this one. She lives right at the edge between vocal pleasantries and dread–a ground rarely explored in such a compelling fashion.
22.
10. Refused - "New Noise" Time of Scream: 4:09-4:14
Literally Sounds Like: DAAAAAAAAAAAAAAAAAAAAAAAAAA!!!!!
Refused laid out what they considered "The Shape of Punk to Come," but though that shape may be more experimental and eclectic, there will be screams. As for which one stands out, take your pick, as the entirety of the song is either throat scratching, banshee noise or the anticipation of a scream just around the next corner. The song's opening is strong, the "We dance to all the wrong songs" ending is powerful, but the non-comprehensible release after what seems like minutes of tension in the bridge is unforgettable, with the crowd noise blending into the scream and allowing it to fade into the chorus.
23.
9. Wolf Eyes - "Stabbed In The Face" Time of Scream: throughout
Literally Sounds Like: rahhhhh
Over the course of their nearly two decades in service, Wolf Eyes has never really been a fixed entity, though with the exception of a single tour, Nate Young's bugged out vocal deliveries have been a relative constant. Take "Stabbed In The Face," Wolf Eyes's closest thing to a hit single, as the prime example of Young's deranged declarations. We've got a booming kick, a couple of squealing electronics parts and then Young's voice enters the picture and puts the rest to shame. Driving electronics part way for Young's shredded vocal chords time and time again, it's pummeling as much as it is terrifying, overstimulation as a means of depriving the other senses, but in a pop song kind of way. There's harsher Wolf Eyes songs and there's scarier Wolf Eyes songs but none is as demonstrative of Young's vocal prowess as "Stabbed In The Face."
24.
8. Björk - "It's Oh So Quiet" Time of Scream: :49-:50
Literally Sounds Like: WAAAAOOO BBBAAMM!
Probably Björk's most recognizable song and her most uncharacteristic, as "It's Oh So Quiet" is basically a big band show tune, and had a video choreographed to match. Funny enough, Björk also reveals a killer scream throughout the song, a sort of attention grabber, the kind a bratty daughter would use when things weren't going her way. She has some variations for on the screech, but the first one is so surprising that none really match the effect.
25.
7. Deafheaven - "Dream House" Time of Scream: 4:13 (and throughout)
Literally Sounds Like: yahhhhhhhhhhhrhrrr
We've already had our historical Black Metal traditionalists and here we have our forward thinkers. This San Franciscan duo of George LeSage Clarke and Kerry McCoy has built two albums out of appropriating and reapplying the tropes of the storied genre, but without pomp, circumstance, or violence (implied or explicit). On "Dream House," the first track from this year's Sunbather Clarke unleashes a whole host of traditional black metal screams–eyes fluttering and teeth gnashing. There's no doubt he's a man possessed, but within the context of McCoy's featherweight guitar tracks, Clarke's utterances manage to convey not just dread, but love, loss, longing, joy and peace. Few others on this list attempt to achieve transcendence through unleashing these barks, but Deafheaven does and without even missing a thematic beat.
26.
6. Pixies - "Tame" Time of Scream: 1:43-1:46
Literally Sounds Like: TAAAAAAAME! TAAAAAAAME! TAAAAAAAME!
Black Francis is a legend of screaming, and it's almost inexplicable when you see him sing, that such a high pitch shriek could come from this husky bald man. The Pixies are much more than the screams, but it's hard to imagine them being as dynamic a band without his ability to take a song to that twisted space. "Tame" has good screaming throughout in the form of sharp punch-like blasts of "tame," but near the end, Black shifts gears to a different scream that actually sounds like gear shifting, or like an engine revving.
27.
5. Xiu Xiu - "I Luv the Valley Oh!" Time of Scream: 1:48
Literally Sounds Like: OH!
Experimental music project Xiu Xiu is generally a tough listen, emotionally bare, bleak, even painful. But, rarely is it as earworm tuneful as "I Luv the Valley OH!" Yeah, the scream here is part of the title. It is nowhere near the most impressive in screaming ability, but in terms of emotional resonance, and serving the song, there aren't many better. The entirety of the song talk about daily medication, suicide threats, all helping to wind the tension tighter and tighter. If there was any doubt to the stakes, a single scream removes them.
28.
4. Sleater-Kinney - "Call the Doctor" Time of Scream: 1:47-2:01
Literally Sounds Like: Corin: "CALL THE DOCTOR! CALL THE DOCTOR! CALL THE DOCTOR! CALL THE DOCTOR! Carrie: "YOU! ARE! NOT! ME!"
Before Portlandia, Carrie Brownstein was in one of the best bands in the world, Sleater-Kinney, and her and Corin Tucker made noise and anger that was so relatable and human, that their message became truly subversive and effective. "Call the Doctor" is a song that is sung with such passion by Tucker that the feminist message is not key for enjoying the song, but it's also what makes the song so good, because it could spread the message beyond the normal boundaries. Tucker's freakout at the end is some first-rate screaming, but Brownstein's backing vocals matches the screams with some guttural, almost metal screams. The reunion tour can't happen soon enough.
29.
3. Nirvana - "Endless, Nameless" Time of Scream: 2:11 (but throughout, really)
Literally Sounds Like: Heeere I AMMMM
Any number of Kurt Cobain's battery-acid-burned vocal takes might merit consideration here, but take "Endless, Nameless" as the purest distillation of Cobain's decomposed id. Situated 10 minutes after "Something In The Way" closes out early CD copies of Nevermind "Endless, Nameless" was always Nirvana at their most idealistically "punk" even if the music lay closer to noise tropes. This was music for you to break shit to, and maybe more importantly music for Nirvana to break their shit to. Cobain's squelched "here I am" was a battle cry—the perfect flipside to "here we are now, entertain us." This was "look at me, hear me, I dare you to look away." It says interesting things about terror and captivity and performer/audience relations but most importantly Cobain just fucking rips and more than he ever did elsewhere.
30.
2. Animal Collective - "For Reverand Green" Time of Scream: 5:24-5:26
Literally Sounds Like: FOREVER IN GREEN AWARA!
Avey Tare of Animal Collective could easily be listed for his screaming chorus in "Grass," but "For Reverend Green" tops it by a progression of screams. Funny enough, those two AnCo songs are also two of their most overtly melodic, with the screams keeping them from being sort of crossover hits. Avey first screams at 1:29 and it's a bit of an out-of-nowhere, man-jumping-out-of-the-bushes-roar, doing it again a few seconds later. After an instrumental/harmony break, a sort of pre-chorus vocal part is introduced which is virtually all screamed lyrics. The whole cycle essentially repeats, but with a finish at 4:40 in which Avey lets the scream loose, almost in Exorcist possession mode. The song then closes with the repetition of the song's title and the scream that erases the memory of the previous ones, in that it just completes the song in a truly cathartic way. One sceam to rule them all.
31.
1. The Who - "Won't Get Fooled Again" Time of Scream: 7:45
Literally Sounds Like: yeahhhhhhhhhhhhhhh
Before CSI: Miami and David Caruso memified one of the greatest rock songs of all time, there was this moment, or at least you have to imagine there was. Blistering guitar work courtesy of Pete Townshend, Keith Moon at his most carefree and overplaying as ever, and John Entwistle's rumbling low end contributions part and give way for "yeahhhhhhhhhhhhhhh." It looks silly in every attempt to transcribe it, but you know it. Roger Daltrey caps off a relatively potent vocal take with a release that's equal parts mellifluous, uplifting and terrifying. You can only imagine the environment in the studio afterward, jaws dropped, pure silence. It's rare that you get to witness perfection. It's slightly less rare that you get to witness a refraction of that perfection through a reproduction, but don't let some dumb crime show make you forget that that's what it is. Perfection.