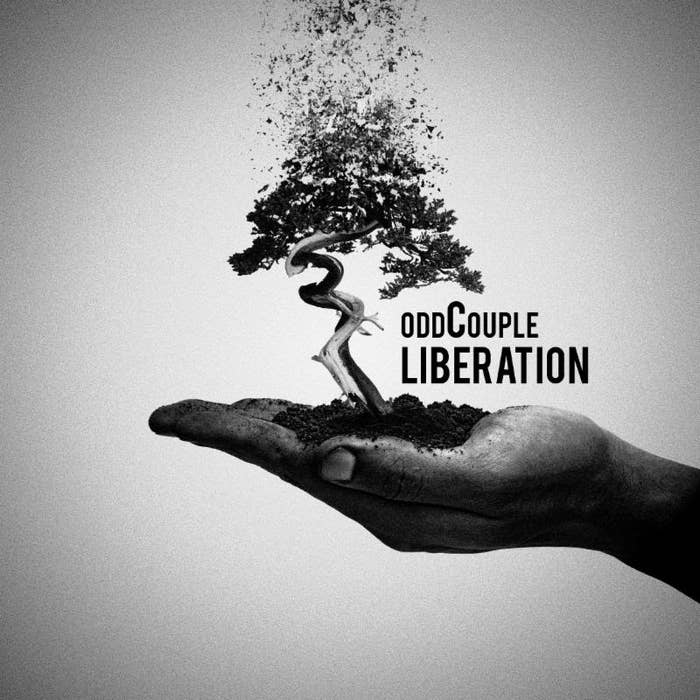 Chicago producer oddCouple brings together some of the city's freshest new voices to create a sunny, uplifting LP. The nine-track album, Liberation, is available to stream one day ahead of its official release. It includes two excellent singles released earlier in 2016, the Mick Jenkins and WebsterX-assisted "Blinded," and "Love Above," a powerful collaboration with Jamila Woods and Kweku Collins.
Featuring guest appearances from Joey Purp, Jenkins, Woods, and Collins, Liberation is packed with the soulful Chicago sound that has been dominating hip hop and R&B all year. A showcase compilation of sorts, the album proves that Chicago is still producing some of the most creative, forward-thinking music in recent memory. The production on Liberation is driven by the city's signature jazz influence, and tends to meander into long, expressive instrumentation. 
One of the album's standout tracks is a triumphant collaboration with Joey Purp called "Visions." oddCouple and Purp demonstrated their chemistry earlier in the year on Purp's simmering album cut "Morning Sex," and "Visions" further proves their compatibility. Purp's confident, dexterous vocals sit perfectly atop oddCouple's arrangement of strings, chipmunked soul samples and washed-out percussion.
Liberation will be released via Chicago record label Closed Sessions, whose roster also includes Woods and Collins.
Stream the project below, and preorder it on iTunes here.